3x Revenue From Coupons In Your WooCommerce Store
Enforce & execute WooCommerce coupons deals like never before which lets you make more specific & personalized offers that get, on average, 3x the ROI that a normal coupon email blast would get.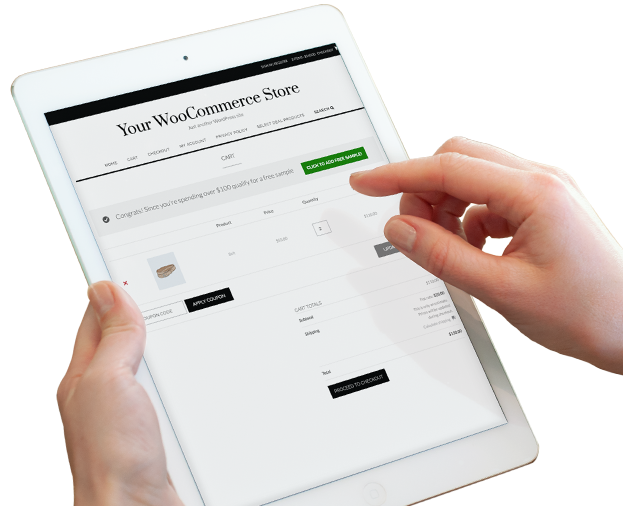 The WooCommerce Coupon Plugin That Gets RESULTS, Guaranteed!
Marketing your WooCommerce store with coupons is NOT a dead end, you just aren't doing it right.
And even worse… you haven't been given the right tools to do it right even if you wanted to!
Advanced Coupons for WooCommerce changes that. It gives you new features to make your WooCommerce coupons more flexible, easier to use and overall more advanced than what comes out of the box in WooCommerce. 
This will let you run the kinds of deals cut through the noise.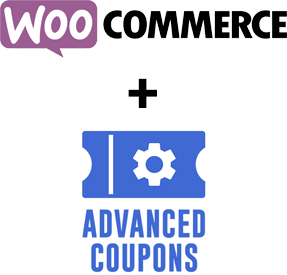 What we affectionately call "The Dream Team!"

Bob Dunn

(WordPress Expert)
5

5/5 Stars
"For most shop owners, using coupons on their WooCommerce online stores is essential. But basic coupon features don't always give enough flexibility and creativity for running the best customer deals. That's where WooCommerce Advanced Coupons plugin comes in."

Colin Newcomer

(Freelancer)
5

5/5 Stars
"If you offer a lot of deals at your store, you'll love the flexibility that the plugin gives you. And because Advanced Coupons is based on the native WooCommerce coupon functionality, you can keep using any other coupon workflows at your store."

WP Mayor

(Industry Blog)
5

5/5 Stars
"Coupons have such great ability to transform your WooCommerce store into a money-making powerhouse, you just have to structure them right and have the right tools behind you."
The WooCommerce Coupon Plugin
Trusted By Store Owners To Grow Their Store's Revenue
Used by established stores around the world to run their coupon deals and conduct more kinds of coupon deals in WooCommerce.

Peter Boxall - Clear Dog Treats
Store Owner - cleardog.com.au
"I use the features in Advanced Coupons daily now. It runs pretty much all the coupon deals that we're running and makes sure that the customer has the right things in their cart. I'm using it for the coupons included in my email marketing too. My email tool lets me automatically send to people who fit a certain criteria and I make sure the coupons included there have Cart Conditions to ensure only the right people use them. Slowly starting to add more and more of these automated deals and it's responsible for a good deal of the revenue I'm getting from past customers."
Clear Dog Treats (Pet Products Niche)
Peter, the man behind Clear Dog Treats e-commerce store, uses Advanced Coupons for WooCommerce on his store to enforce coupon deals that are being sent out automatically to customers. They also actively create and promote coupons via mediums such as Instagram ads, Facebook ads, their monthly newsletter and more.
Advanced Coupons gives them the enforceability to create coupons and know they will not be mis-used. It also lets them try out lots of different kinds of deals and to put the successful ones into an automated email sequence so they can earn from it again and again.
They are on track to smash their target of 8-figures a year thanks, in part, to Advanced Coupons.
CamoEyes (Beauty/Novelty Products Niche)
Christopher runs a unique store with a unique product, they sell contact lenses that change your eye color. 
They found Advanced Coupons for WooCommerce while trying to satisfy some unique pricing rules for their products and the discounts customers should get in certain situations.
Advanced Coupons let them create WooCommerce coupons that automatically apply themselves for certain situations.
They also use it to run season type promotions with very specific rules around shipping and it has helped grow their revenue in these periods.

Christopher Michael - CamoEyes
Store Owner - camoeyes.com
"I've needed some relatively unique coupon-based pricing rules for a long time, that I could never accomplish until I found Advanced Coupons, it's made things a lot easier for how I run my promotions!"
Supported By Established WooCommerce Extension Makers

Rymera Web Co is the company behind a number of popular WooCommerce extensions. We know WooCommerce inside and out.
Get WooCommerce Advanced Coupons
The standard features in WooCommerce for coupons are a bit "meh".
Advanced Coupons for WooCommerce adds unique features such as cart conditions, loyalty program, BOGO deals, adding products with coupons, better scheduling, role restrictions, one click coupon apply buttons, auto-apply coupons and more!