In Loyalty Program For WooCommerce version 1.3, we released a new feature that allows you to set a maximum limit of points that can be redeemed at once.
This feature lets you control the maximum discount that will deduct the order from the reward coupon.
You can find this option at Coupons ​​→ Loyalty Program ​​→ Settings ​​→ Redemption & Expiry tab ​​→ Maximum points allowed for each coupon redemption.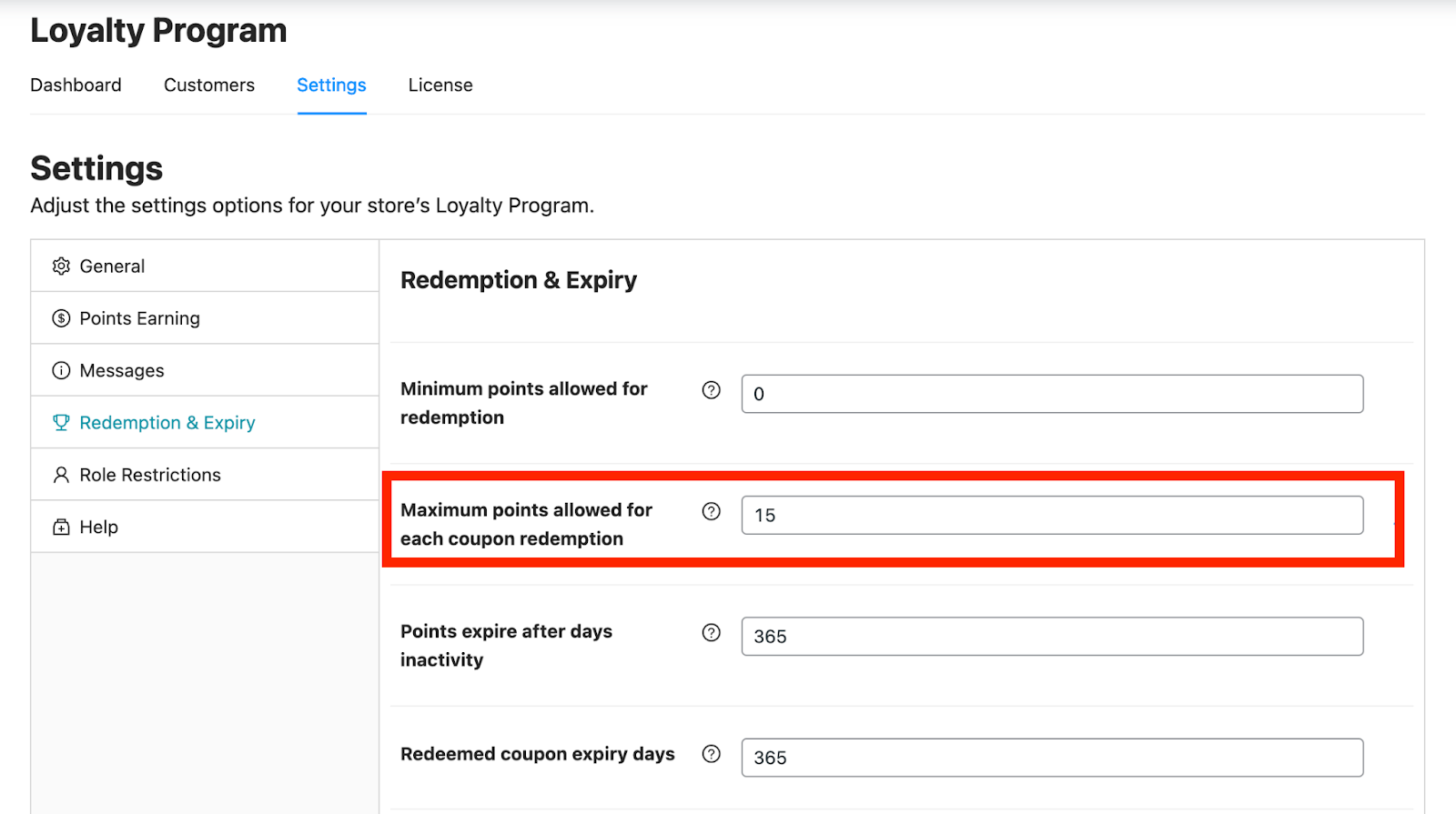 If the customer entered a number that is higher than the defined maximum limit, the system will automatically revert it to the defined maximum limit.
For example, you have set the limit to 15 points, then if a customer enters 20 points from the "Redeem Points", the system will revert it to 15 points instead of 20 points.