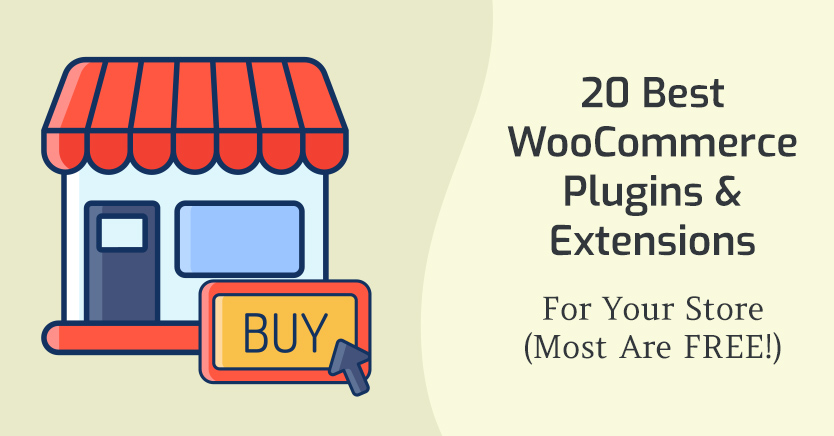 We're constantly beating our drum with the saying "If you want better results, you need better tools" and that's why today we're going to cover 20+ of the best WooCommerce plugins for your store so you can grow in 2023.
Best WooCommerce Plugins (2023 Updated)
There are so many options when it comes to building a store and WooCommerce is, in my opinion, the most flexible and best tool. But it does need to be extended if you want to build a well-rounded store with lots of functionality.
In the WooCommerce ecosystem, there are literally thousands of plugins and extensions that can be installed. This roundup focuses on the core tools that I think are essential WooCommerce plugins that can help you run your store.
---
#1 WPForms – Contact Form Plugin
Every website needs a contact form plugin and easily the most simple and easiest to use form builder plugin is WPForms.
With over 3 million+ active installations you can trust that this is the best option to handle the contact forms on your website.
---
#2 MonsterInsights – Google Analytics Plugin
If you don't have Google Analytics on your website then you are literally flying blind.
I'm a big proponent that using a Google Analytics plugin like MonsterInsights will make it far easier to manage your site's integration than loading the code manually. Additionally, the Pro version of MonsterInsights has detailed eCommerce tracking which is amazing for stores.
---
#3 Advanced Coupons – WooCommerce Coupon Plugin
If you want better results promoting your store you need better WooCommerce coupons.
Advanced Coupons extends your coupon features so you can market your store better.
Using the tool you can run BOGO deals, test for cart conditions (coupon rules), apply coupons with a URL, add products when a coupon is applied and LOADS more.
---
#4 WooCommerce Wholesale Prices – #1 Wholesale Solution

If you have a loyal customer base and your goal this year is to get your products into more locations then you need Wholesale Suite.
The free WooCommerce Wholesale Prices is the entry point that lets you add great wholesale pricing functionality to your store's existing products.
They also have more advanced pricing, tiered user roles, tax control, product visibility, and more in their WooCommerce Wholesale Prices Premium plugin. And there is also a WooCommerce Order Form plugin and a Lead Capture plugin as well.
---
#5 Smash Balloon – Social Proof Plugin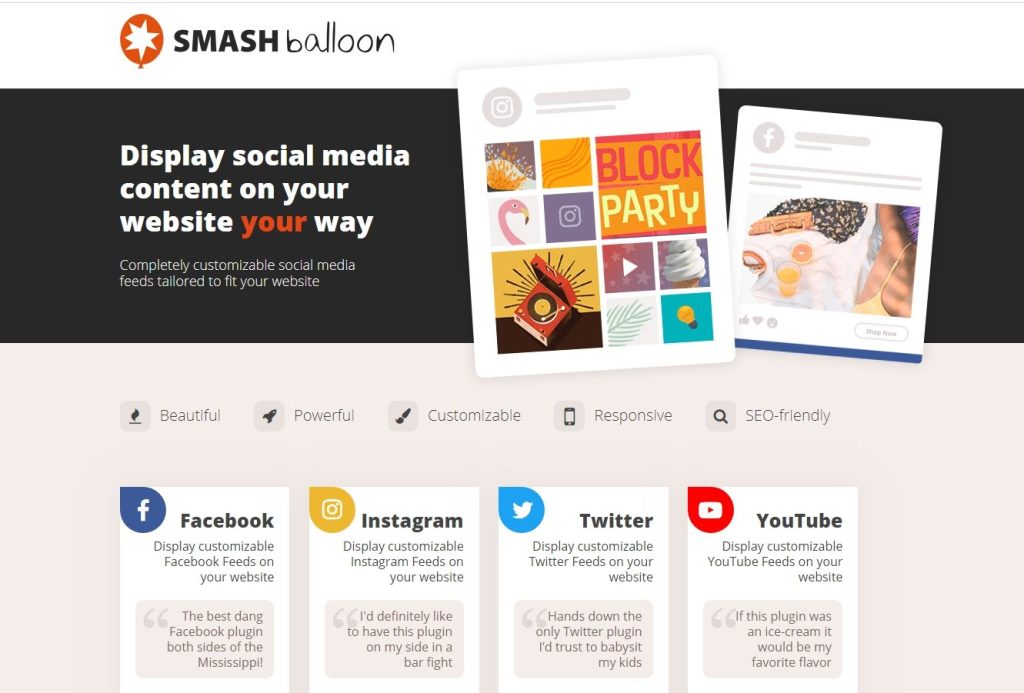 A quirky name for a very cool set of social media tools. Smash Balloon offers the best social media feed display plugins for WordPress.
They include a Facebook feed, Instagram feed, and Youtube feed plugins for WordPress. Their Smash Balloon Social Photo Feed plugin has over 1m+ active install.
If you want to add more social proof into your store (because it's excellent for boosting conversions!) then you need their plugins.
---
#6 Aelia WooCommerce Currency Converter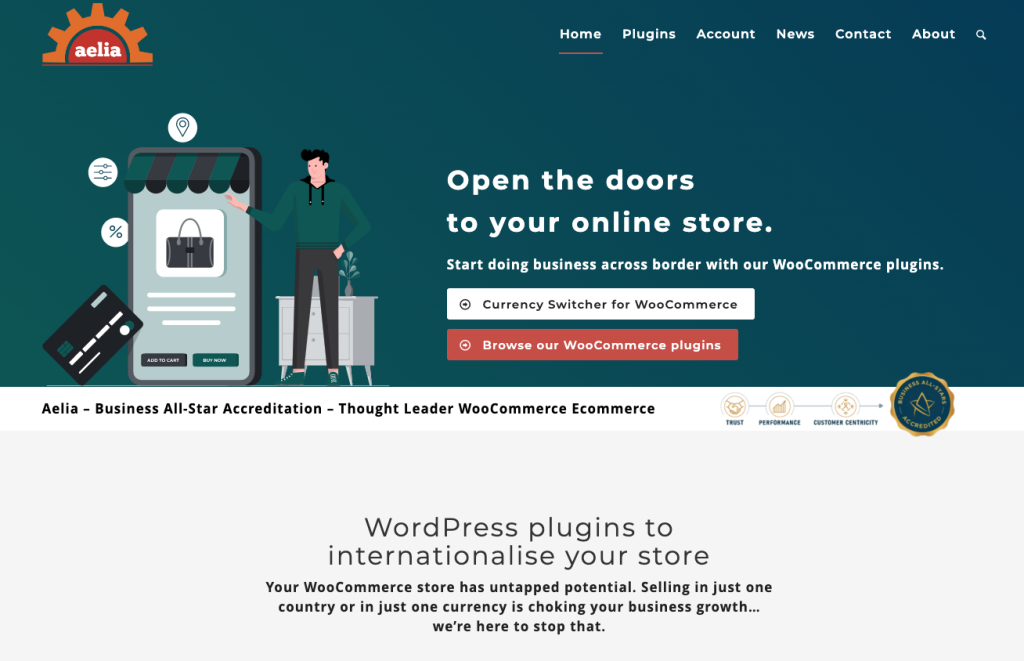 If you do business internationally, having your customer check out in their own native currency is a huge drawcard for your store.
People feel most comfortable when things are familiar and having your store let them checkout like a local (yes, it goes all the way through the payment gateway in their currency) is great for conversions.
Even though there is no free version available, we have to recommend Aelia's solution because their tool is solid and rarely has issues.
---
#7 Updraft Plus – WordPress Backup Plugin
If you aren't keeping regular backups of your website then you're just playing with fire.
A backup solution like Updraft Plus is absolutely essential in my opinion because if something were to go wrong, you want to at least have a point in time to go back to.
Do yourself a favor and install Updraft Plus and take a backup now.
---
#8 OptinMonster – Email Marketing Tool
I don't care what niche you are in, what audience you have, etc. Email marketing is hands-down the most important marketing channel you can be building.
It gives you a list of people you can personally talk to in a 1-on-1 like fashion. If you are not collecting email lists, you are not future-proofing your store. It's as simple as that.
The best tool for capturing email addresses from potential customers? There's no argument, OptinMonster is the tool you need.
I use it myself and on one of my optins, I get a 73% optin rate!
---
#9 All-In-One SEO – SEO Plugin
Getting your store's search engine optimization right can pay huge dividends as you'll get more free traffic from Google (and other engines).
By following best practices you can get 80-90% of the way there. To do that you need a quality SEO plugin like All-In-One SEO.
This plugin puts in place all the correct default search engine optimizations best-practices so you can ensure that your content is climbing up the rankings.
---
#10 ThirstyAffiliates – Best Affiliate Link Management Tool
Expanding customer revenue in your business should be a top priority and the thing that most people don't realize is that you can expand customer revenue by recommending tools, products and services that they'd already be inclined to purchase.
It's called Affiliate Marketing and there's only one tool that I recommend for managing affiliate links in WordPress and that is called ThirstyAffiliates.
What I like about ThirstyAffiliates is that you can automatically link up keywords throughout your site to affiliate links by just entering a list of phrases it should link that affiliate link to.
This means it's super easy to monetize old content, you could be sitting on a treasure trove of affiliate revenue without even realising it.
---
#11 WooCommerce PDF Invoices & Packing Slips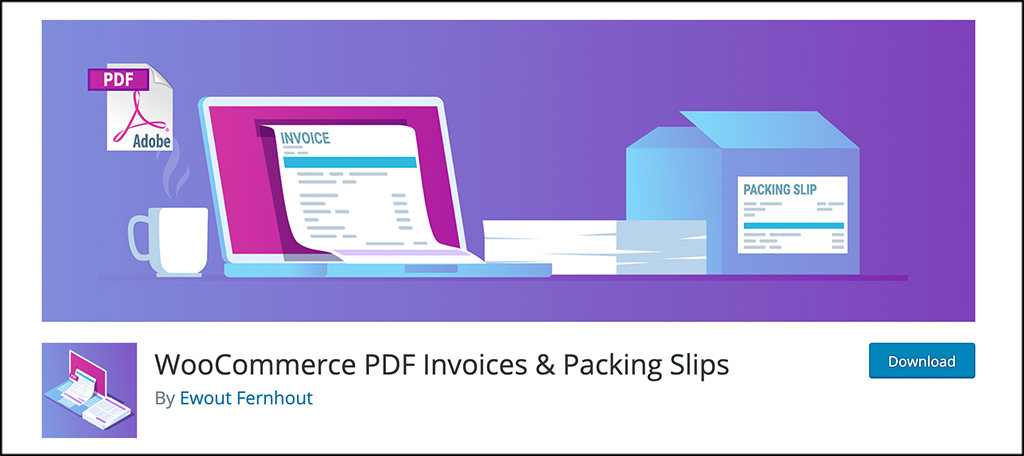 This WooCommerce extension automatically adds a PDF invoice to the order confirmation emails sent out to your customers.
What I like about this is that it's a free option and it's pretty rock solid. I've been using it for many years and it never skips a beat.
You can get the free version from WordPress.org.
---
#12 FunnelKit – Checkout Optimizer & Funnel Builder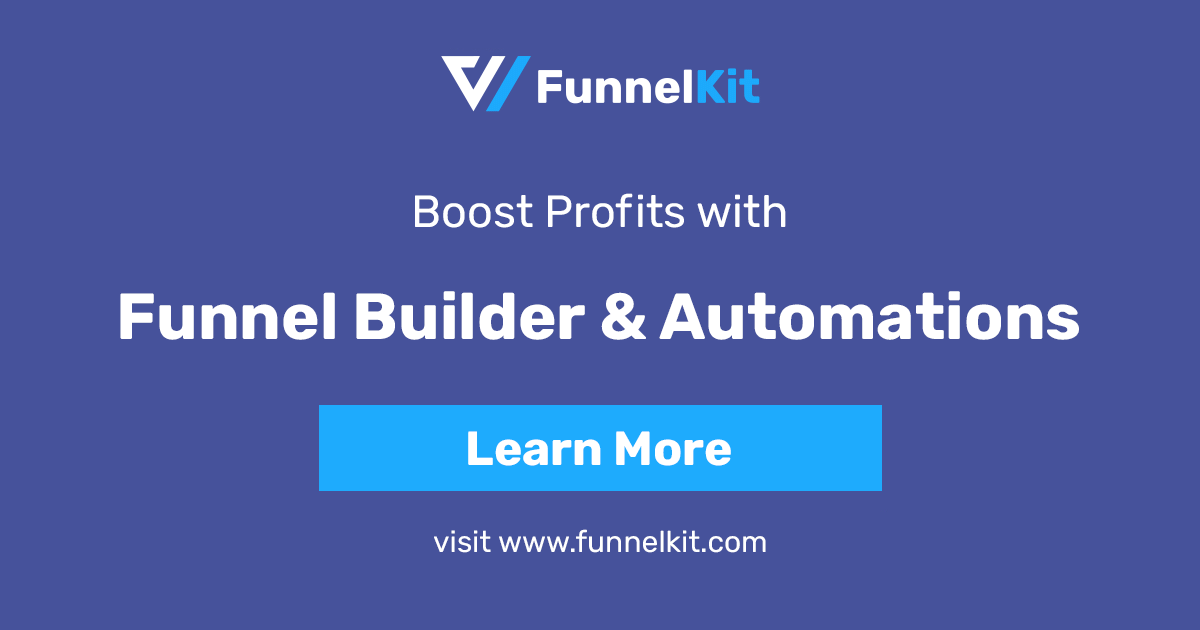 Looking for a way to customize your checkout for higher conversions?
Look no further than FunnelKit. A great way to instantly boost the appeal of your checkout, build funnels with up and down sells, and add backend automations for your WooCommerce store.
The best part is there's a free plugin which gives you powerful checkout page building tools to get started with and when you're ready to level up you can get the premium version.
You can get the free version from WordPress.org. Explore the premium version here.
---
#13 WP Mail SMTP


If you run a busy WooCommerce website you should definitely not be sending your transactional emails via your website's hosting server.
If you've been experiencing problems with email deliverability you're not alone. Over 1m+ people use WP Mail SMTP to fix the issue.
The last thing you want is having your transactional emails being misclassified as spam by the likes of Google, Yahoo, or Microsoft. This can lead to irreversible domain reputation damage.
The solution is to use a service like Mailgun, Sendgrid, or Amazon's SES by hooking them up with the WP Mail SMTP plugin. There is also an option to have them install the plugin and configure it for you which can be handy as sometimes the SMTP server and DNS settings can be tricky to get right.
---
#14 PixelYourSite – Facebook Pixel Plugin
If you aren't advertising on Facebook you should definitely consider it.
But I personally wouldn't do it without having a Facebook Pixel installed so you can track what people are doing in your store. Specifically, you want to be able to have your pixel fire when someone purchases so you can then change the type of ads you show them.
That is where PixelYourSite comes in because it has this WooCommerce integration right out of the box.
This is a great free WooCommerce plugin that you can find on WordPress.org.
---
#15 WooCommerce Customizer – For Small Text Tweaks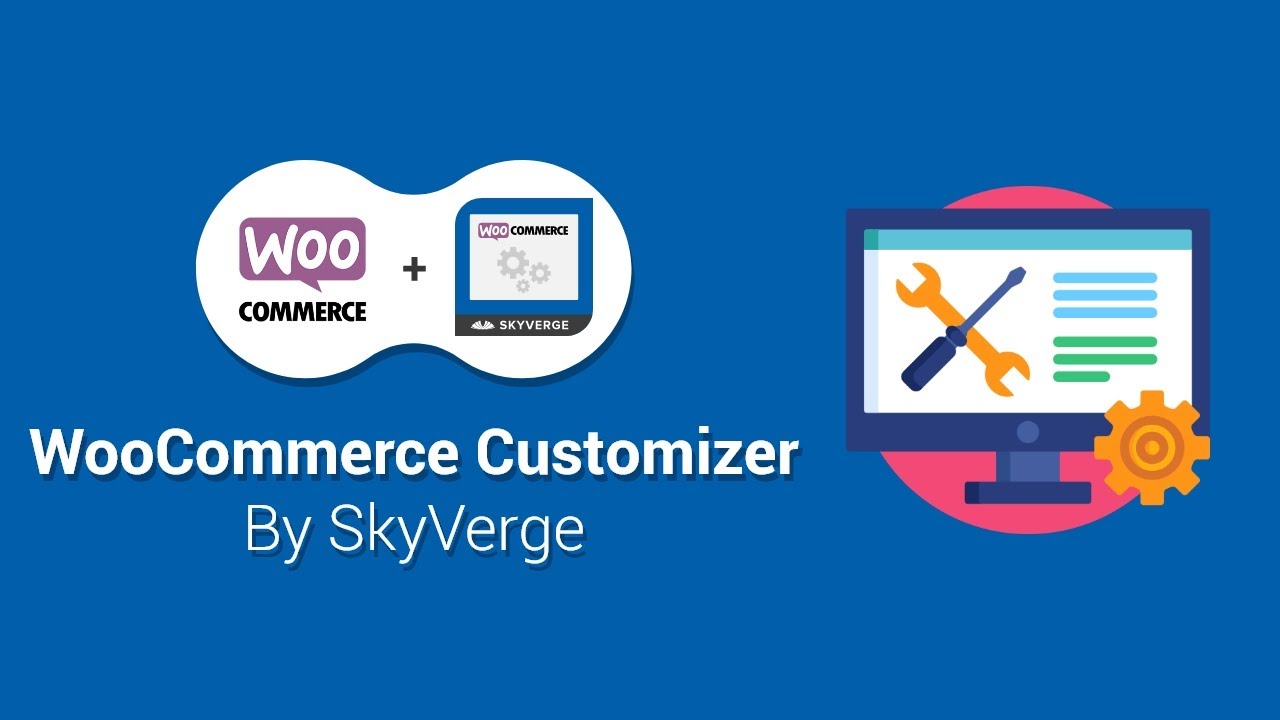 WooCommerce includes tons of filters to let you customize button text, labels, and more, but you have to write PHP code to use them.
WooCommerce Customizer by Skyverge provides a page where you can make changes to your site like the text on buttons, fields on your checkout pages, etc, without having to write code.
Using this tool helps you avoid paying for a developer to modify templates for small changes. You can download this plugin for free from WordPress.org.
---
#16 Checkout Field Editor (Checkout Manager) for WooCommerce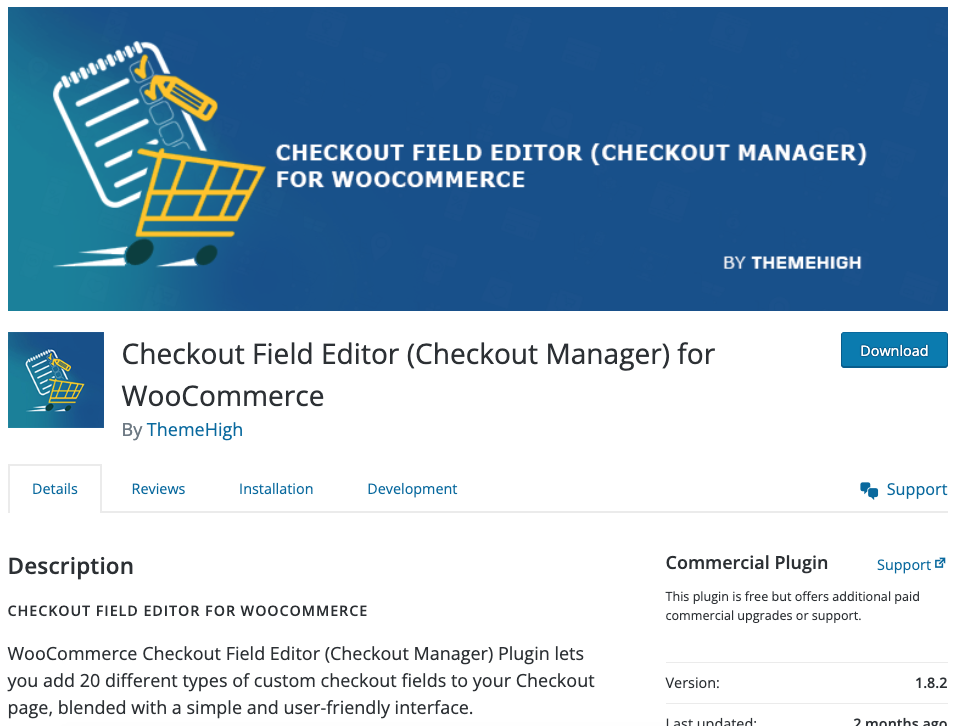 Have you been wanting to alter the fields shown on your WooCommerce checkout? That's what the Checkout Field Editor plugin is great for.
It provides an easy way to customize. That means adding, editing, deleting and changing display order – of fields on the WooCommerce checkout page.
You can download this plugin for free from WordPress.org.
---
#17 Really Simple SSL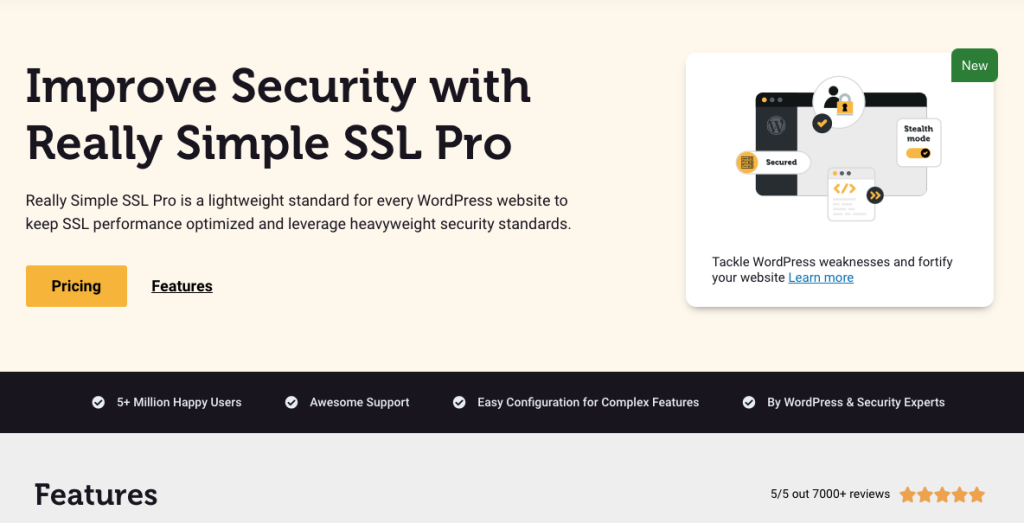 Running a site without SSL is not advisable these days, more so if you are running an e-commerce store.
There is a great guide about securing your site with WooCommerce SSL here.
If you're looking to install SSL on your site but you are already on a non-secure URL, then you need to ensure that all your URLs are changed to https.
Really Simple SSL does all the heavy lifting for you so you can get up and running with SSL.
---
#18 Elementor – Page Builder Plugin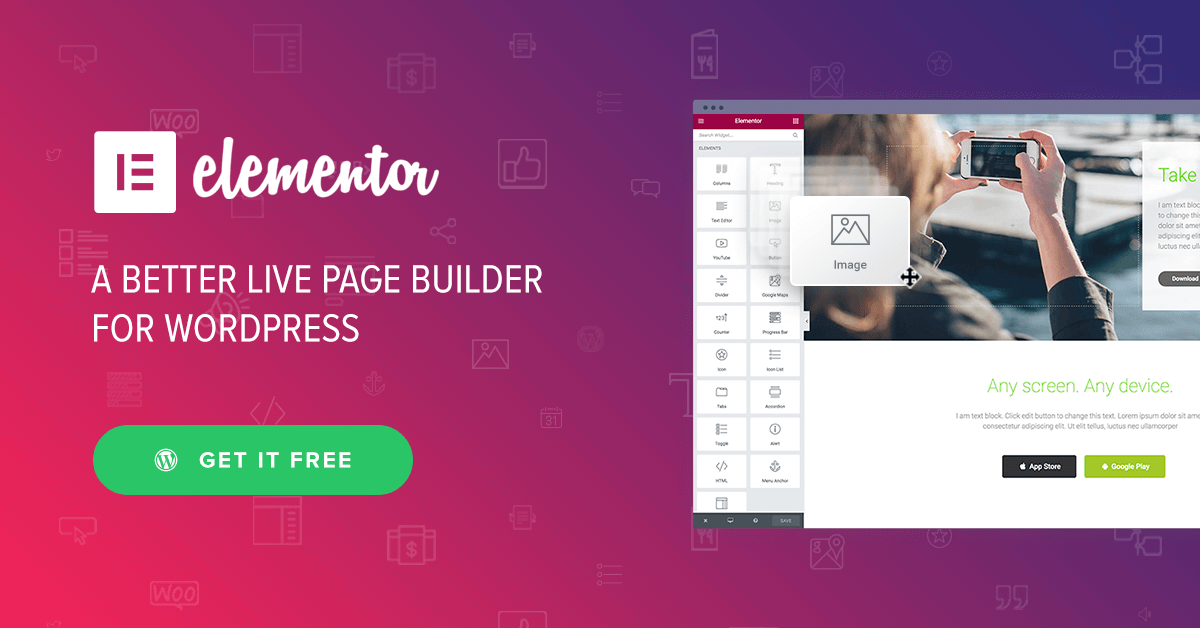 One of the big headaches of any store owner is making all those little modifications to your site without having to get a developer involved.
That's where page builder plugins can come in with their huge range of elements and simple tools for building not only landing pages but all sorts of pages. I personally use Elementor which as a free version (that is quite powerful) and an even more powerful Pro version.
---
#19 WooCommerce Menu Cart
Another great free plugin for your store is the WooCommerce Menu Cart plugin. This plugin adds a menu item to your main menu that has a cart icon and lets your customers get to your shopping cart page quickly and easily.
There are a few customization options so you can make it fit nicely with your theme.
---
#20 Product Image Zoom for WooCommerce
This is a great little plugin that adds some neat functionality to your WooCommerce product images.
Customers receive a lot of subtext from the product images in your store – they tell the customer a lot about the product.
Adding a zoom functionality to zoom images nicely can be a great and welcome addition to your product pages.
Best of all you can download this plugin for free from WordPress.org.
---
#21 Order Delivery Date for WooCommerce
We also have the excellent Order Delivery Date plugin. It gives your customers an idea about when they will expect their order by letting them select their preferred delivery date.
It's been shown to lower cart abandonment and lets you more effectively manage shipping types like local deliveries and pickups.
You can get it from WordPress.org now.
---
#22 WebToffee – WooCommerce Gift Cards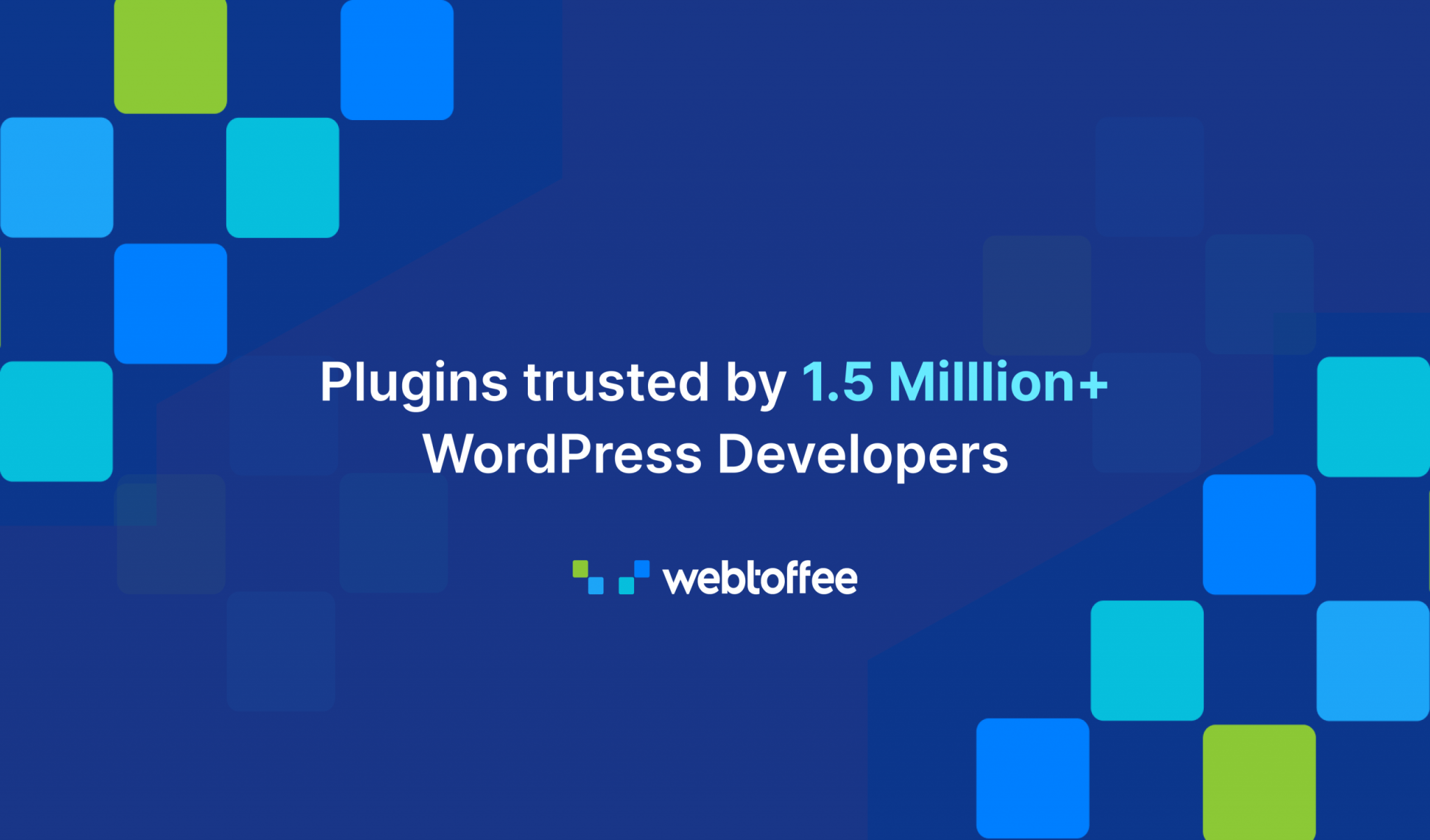 Want to offer gift cards as purchasable products in your store? There is no better tool than WooCommerce Gift Cards to add gift card capabilities in WooCommerce!
This advanced gift card plugin enables you to create gift card products and also directly offer gift cards to required customers.
Some of the core features of the plugin include printable gift cards, sharing gift cards, scheduling gift card delivery, pre-build card templates, refund to store credits, and more.
---
#23 ShopLentor
If you're looking to make website design and customization easier without needing to know a lot of coding, then you should check out the ShopLentor WooCommerce page builder plugin.
With the ShopLentor plugin, you can effortlessly build captivating online storefronts, harnessing powerful features and simplicity, all without the need for coding knowledge.
It offers a wide range of widgets, templates, and advanced modules for enhanced functionality. Integrated seamlessly with Elementor and Gutenberg, ShopLentor is the ideal choice for online shop owners looking to enhance their stores with advanced features.
Beginners can start with the free version, which offers basic features at no cost. Alternatively, they can upgrade to the Premium plan for access to advanced features such as product filters, email automation, email customization, and a convenient multi-step checkout process.
---
#24 WooBuilder by The Plus Addons for Elementor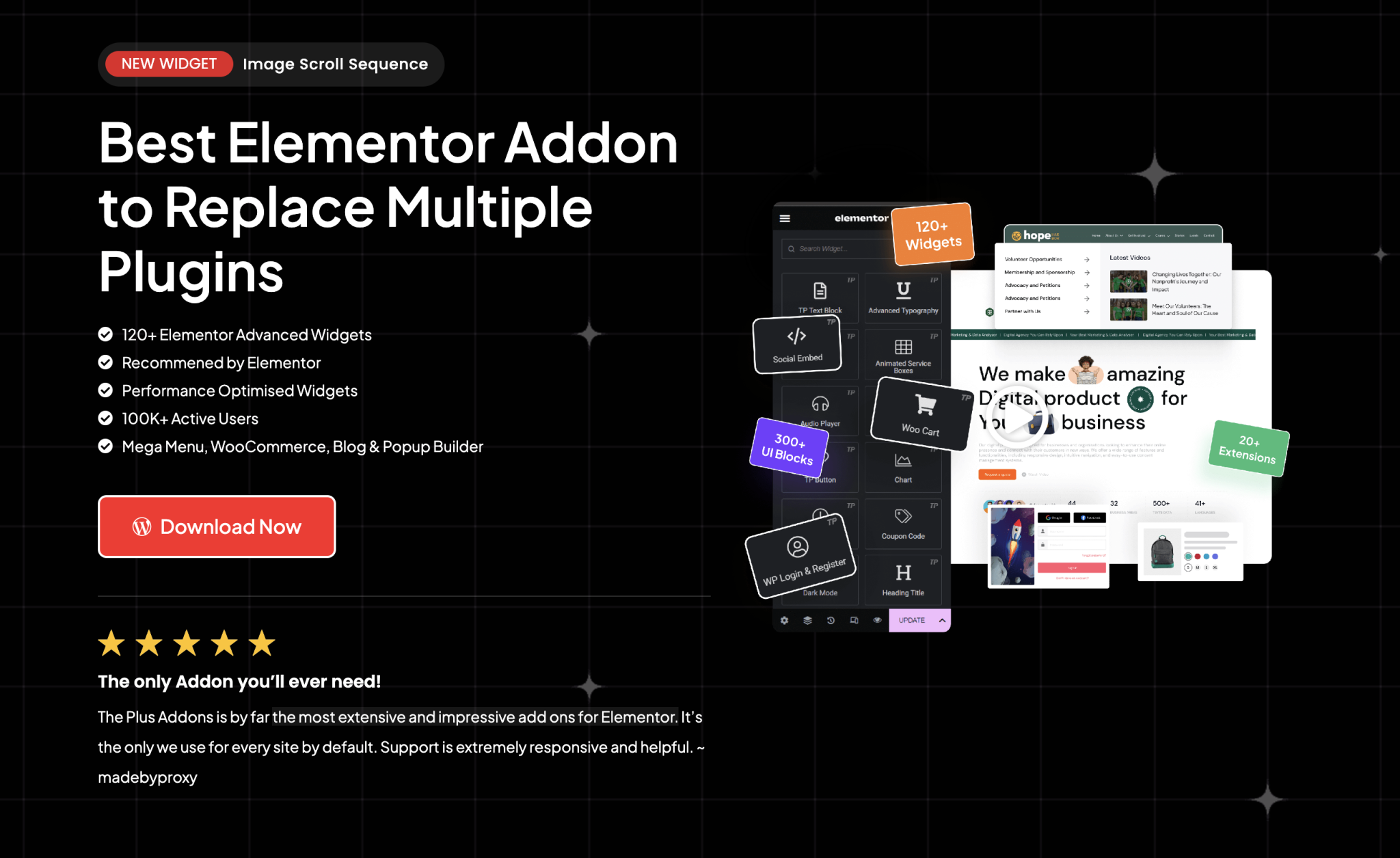 WooCommerce Builder by The Plus Addons for Elementor is a complete extension for building an advanced WooCommerce store. It also provides over 120 new Elementor widgets and extensions to help you enhance your Woo store!
With a constantly expanding collection and user-driven inputs, the Woo Builder has reached its full potential. The addon will soon see more exciting features, such as the WooCommerce funnel builder.
Download the plugin here.
Takeaways From These Essential Top WooCommerce Extensions
One thing that I've taken away from compiling this list of the best WooCommerce plugins is that it takes a wide range of tools to create a functioning WooCommerce store.
Not everything is as smooth as it seems when you start your WooCommerce store. It's often hard to promote your store effectively with the tools that are provided within WooCommerce.
That's why free tools like Advanced Coupons Free Plugin exist and can be used to promote your store better. Download it, and the others mentioned here today and reap the benefits.