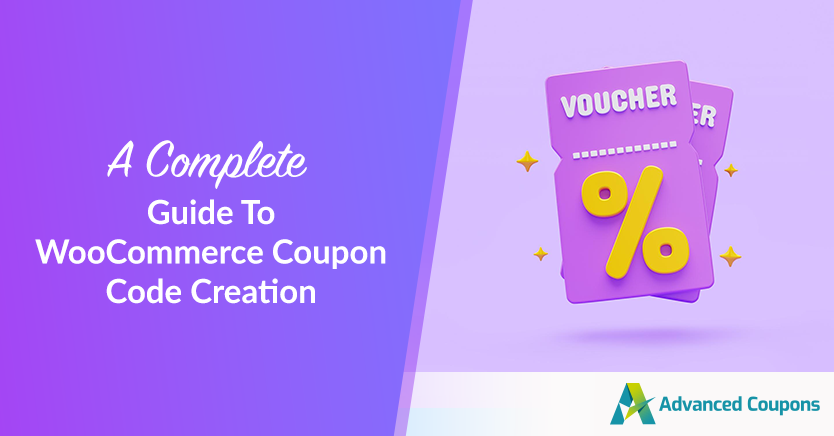 Building and running an e-commerce store is easier than you might expect. This is especially true if you're using the right tools, such as WordPress and WooCommerce. However, you'll still need to encourage visitors – and one way to do so is by offering a WooCommerce coupon code.
There are a lot of ways to drive conversions, such as offering quality products and creating a strong Call To Action (CTA). However, one of the best techniques is to offer coupons. Deals get potential customers excited, and can prompt them to act quickly.
In this post, we'll talk more about why it's worthwhile to create a WooCommerce coupon code. Then we'll show you how to do it in just three steps. Let's get to work!
Why You Should Consider Offering Coupons
If you're looking to start an online store, you can't go wrong with WooCommerce:
This WordPress plugin makes it simple to set up a fully-functional store in a matter of hours. It provides many features to help with creating, running, and maintaining your e-commerce site. However, while this plugin can do a lot for you, there's still plenty you'll need to handle on your own.
Most importantly, you'll have to find ways to encourage potential customers to 'convert' (i.e., buy what you're selling). That's where coupons come in. You may think of these as something more relevant to physical stores, but they're also one of your best methods for encouraging purchases online.
Coupons are highly effective because they:
Reduce the initial investment required. A new customer doesn't have to pay as much upfront to get a taste of what you can provide.
Promote a sense of reciprocity. You're offering something to the customer, so they're more likely to feel like they owe you something in return.
Play on the Fear Of Missing Out (FOMO). This is particularly relevant if your coupons only work for a limited time.
Fortunately, setting up a WooCommerce coupon code for your online store is a simple process. This means you can start reaping these benefits immediately.
How to Create and Promote Your First WooCommerce Coupon Code (In 3 Steps)
First and foremost, we're going to assume that you already have a WooCommerce site up and running. In the following three steps, we'll walk you through how to plan, create, and promote your first WooCommerce coupon code. Let's jump right in!
Step 1: Decide What Kind of Deal You'd Like to Offer
Before you can put together a WooCommerce coupon code, you'll need a plan. After all, there are many types of promotions you could offer. Making the right choice relies on considering your goals and audience carefully.
There are two main questions you'll need to answer:
What will your coupon offer?
Who will you offer it to?
In regards to the second question, you can either make the promotion available to everyone or only to select customers. The former approach is effective in attracting the most traffic and attention. However, the latter method is useful as well.
For example, you could offer a coupon to people who've already made a purchase, to encourage repeat sales. Alternatively, you might provide a deal only to people from a specific location (such as those who follow your Twitter profile). Both are smart ways to provide a highly-personalized experience.
After you know who your coupon's audience is, you can decide what your deal will be. The two most common options are to provide a small item or service for free and to offer a discount on a future purchase.
However, the sky is the limit – so feel free to be creative. You can set up a 'Buy One Get One (BOGO)' deal or create a 'free shipping' promotion. Consider who you'll be offering your coupon to, and select the offer that's most likely to be attractive to them.
Step 2: Set Up Your Deal Using the Advanced Coupons Extension
Once you have a plan, you can go ahead and create your WooCommerce coupon code. To do this, you may first need to enable the coupons to feature by going to WooCommerce > Settings > General in your dashboard:
Then, navigate to WooCommerce > Coupons and select Add Coupon:
Here, you can customize your offer. You can set up a description (for internal use only), determine what the coupon will provide, and even create restrictions on how it can be used.
Most importantly, you'll want to create a unique WooCommerce coupon code – this is what customers will enter to take advantage of the deal.
You can read more about how to configure the basic coupon settings in WooCommerce's documentation. When you're done, you can save and publish the coupon, and it will be ready to go.
This process makes setting up coupons for your WooCommerce store easy. For more options and greater customization potential, you can pick up the Advanced Coupons extension for WooCommerce:
This plugin adds to the platform's existing coupon functionality. After installing and activating it, you'll find your options for coupon creation have been greatly expanded:
Along with the default settings, you can now:
Set up cart conditions (which must be met before the code can be applied)
Create BOGO deals
Connect coupons to specific products
Schedule start and end dates for your coupon
Restrict coupon use to particular user roles
There are even more options – and you can learn more about each setting in the Advanced Coupon documentation. What's important is that this tool enables you to create complex, fully customized coupon codes, yet is still simple to use.
Step 3: Spread the Word About Your WooCommerce Coupon Code
After you've configured your WooCommerce coupon code and published it, you'll still need to promote it. How you do this depends on whether your coupon is available to everyone, or just to a select group.
In the latter scenario, you'll want to share the promotion via whatever channel you use to communicate with those particular customers. If you want to spread your coupon code far and wide, however, here are some of the best ways to get started:
When telling people about your WooCommerce coupon code, remember to be upfront about what it does and how it works. This makes it easier for interested customers to use the code and builds goodwill when the process goes just as they expected.
Conclusion
There are few better ways to get people's attention than by offering them a deal. Whether it's for a free item, a reduced price, or discounted shipping, coupons have the power to get new customers in the door. Plus, they're easy to set up and share if you're a WooCommerce user.
To create your first WooCommerce coupon code, you'll just need to:
Decide what kind of deal you'd like to offer.
Set up your deal using the Advanced Coupons plugin.
Spread the word about your WooCommerce coupon code.
And that's it! Do you have any questions about WooCommerce coupon codes? Let us know in the comment section down below!