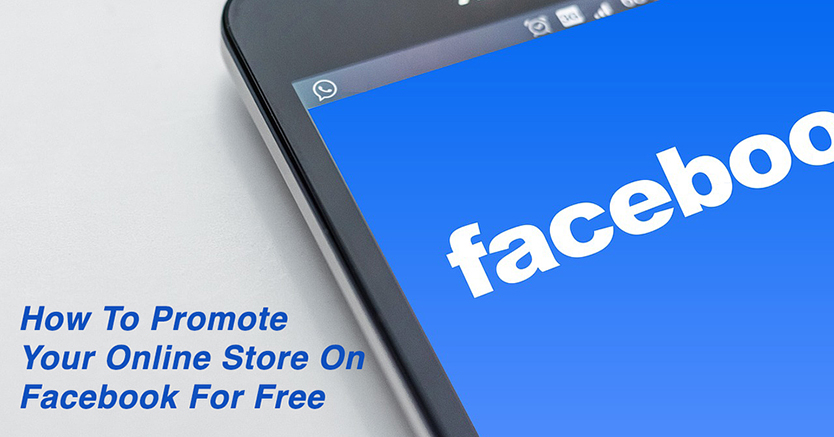 Do you like to take advantage of the information available to us on the internet when doing research on an upcoming purchase? I do.
Even if it's a relatively inexpensive purchase, I'll spend time trying to find out as much as I can on a specific product. My research may even extend to other similar items so I can get a clearer idea of what kind of features might be important.
If I do this, and you do this, there's a good chance your customers do it as well.
How can you take a habit your customers likely have and turn it into a revenue source? How can you market or promote your store in a less subtle way than what you would traditionally do?
Create a Niche Facebook Group
Notice I'm talking about groups. Not a Facebook page that's dedicated to your brand. You should have one of those already. I'm not even talking about a group that's dedicated to your brand. This is a niche specific group, so we're talking beyond your brand.
Here's an example. For some time now, I've been researching cooking pots. Plain old pots and pans that you use daily in the kitchen. Except there's nothing plain old about it! I may as well be researching a car.
Good pots are very expensive. Depending on what you need, or what you'll need as soon as you read about it, there are many features to choose from. But for the point of this discussion, there are no Facebook groups dedicated to the pots and pans niche as a whole.
And when you think about it, that's just crazy. Doesn't nearly every household in the western world have pots and pans? That's an enormous market.
And yet, no Facebook group. Lots of groups for recipes, but none—or at least any I could find—for what you cook your recipes in. There are a few dedicated to a brand, but none that span the entire niche.
Do you see where I'm going? If you have a store that sold cookware, either low-end or high-end, if you created a group, filled it with lots of relevant information, you would have a no-cost way of advertising your goods.
Many cooks, whether cooking professionally, for themselves, or for their families, are passionate about their cookware.
If you had a place where they could come together, share what they love or hate about what they use now, ask questions or seek guidance on an upcoming purchase, they would come.
They would be right where you want them to be.
How could you promote your cookware in your niche group? You could post video demonstrations of some awesome dish being made in your cookware. Be sneaky. Appeal to the senses.
You could also provide some info-rich articles on how to choose cookware. Maybe throw in some cooking techniques that can be achieved using your cookware. The list goes on.
Remember, you are the group owner, so you set the rules. And since it's a niche group, you should expect that as you become popular, it's extremely likely your competition will be entering the group and promoting their wares as well. Or at least hoping to. What they can do will be up to you.
If you have a store that sells cookware, I think I just handed you the keys to the kingdom.
Make use of Existing Groups
Now, how about a different scenario? Say your store sells cookware but several groups in your niche already exist. Is all lost? No.
In a situation like this, you can still create the kind of newsy, info-rich articles mentioned above while subtly promoting your brand and your store.
Also above, we mentioned it's your store, your rules. But now things are reversed and you need to abide by someone else's rules. Be careful to do so because you could end up doing the opposite of what you set out to do. Meaning you could set yourself up for a heap of self-inflicted bad PR.
This is where the subtlety comes in. There's a good chance the group owner would welcome a well-written article that adds value to the group and potentially assists its members.
If the group owner gives you the go-ahead, do whatever you can to promote your own store while adhering to the group's rules. That may or may not include actually linking to your own properties.
Facebook Groups, A Powerful Marketing Tool
There is no doubt social media has changed the landscape of marketing. Today, it's imperative that store owners educate themselves in this still relatively new, ever-changing arena.
In essence, Facebook groups aren't a new idea, as people who share different hobbies and passions have come together there from the beginning. But the power behind Groups has changed and sharpened.
2018 saw a 40% jump in Facebook Groups membership. Half of Facebook's members, approximately 1.4 billion people, are now actively involved in groups. 200 million of those people claim to belong to what they call "meaningful groups."
According to Are Facebook Groups The Future Of Social Media, an article contributed to Forbes last year, Facebook groups have a certain appeal in today's jaded world. Especially closed groups, which tend to be more productive, useful and actionable.
Who knows what the future holds? But for today, Facebook Groups are a powerful tool. And in this case, an excellent way to promote your store. Free.
Joint Ventures and Affiliate Marketing
Here's a bonus idea. In another post dealing with how to promote your store's deals, I mentioned affiliate marketing. Affiliate marketing comes in all shapes and sizes, but have you considered the possibility of entering into a joint venture or affiliate marketing arrangement with another Facebook Group in your niche?
What commodity could that be? Followers. Members. People you can convert to prospective customers. As you can see in our post about what Facebook groups WooCommerce store owners should join, some groups have tens of thousands of members.
There are groups that have hundreds of thousands of members. Imagine entering into a relationship within your niche that could put your brand in front of all those new eyes.
These kinds of arrangements are especially attractive to the other party when you have something to offer. And that might not be money—well, it's always money in the long run, but there may be another commodity everyone is interested in up front.
If you were to enter into a JV or affiliate marketing agreement, you'll need to do your due diligence. Don't assume anything. Don't assume that what worked for someone else might work for you. No two JV or affiliate marketing arrangements are going to be the same.