So, Facebook groups. For all the negativity and horror stories we are hearing lately, I don't think anyone can honestly dispute its community importance. And when I mention community, I'm thinking beyond your neighborhood, your church, your book club, or whatever.
As WooCommerce store owners we're part of a community as well. A diverse, ever-evolving community. So it stands to reason that owners or developers, both new and seasoned, should have a place where they come together and share.
They do. Several places, in fact. Several Facebook Groups. So I'm going to take some time and highlight some of the groups I think, would be advantageous to be a part of.
Advanced WooCommerce
If you were to join only one group, I would recommend you choose Advanced WooCommerce, as this is the official WooCommerce Group. Well, as the group name suggests, if you are an advanced store owner or manager.
As the About this Section of the group points out, if you are a newbie who has just installed WordPress and WooCommerce and is at a loss as to where to go next, this is not the group for you.
Any inspiration or knowledge shared will be based on the more advanced functions and features of WooCommerce. But don't worry, newbies! There are groups where you can feel at home too, and I'll be sure to share.
The group has more than 22K members who are willing to answer questions and give directions. Even if you're in the advanced class and have a newbie question—it happens, believe me!—someone will chime in and offer assistance. You'll probably catch some harmless grief over it, but you will get an answer.
Note that this is not a group for marketing your store or driving traffic to it. The sole purpose of the group is to add value.
You can find this group here:
https://www.facebook.com/groups/advanced.woocommerce/?ref=br_rs
WooCommerce Build & Grow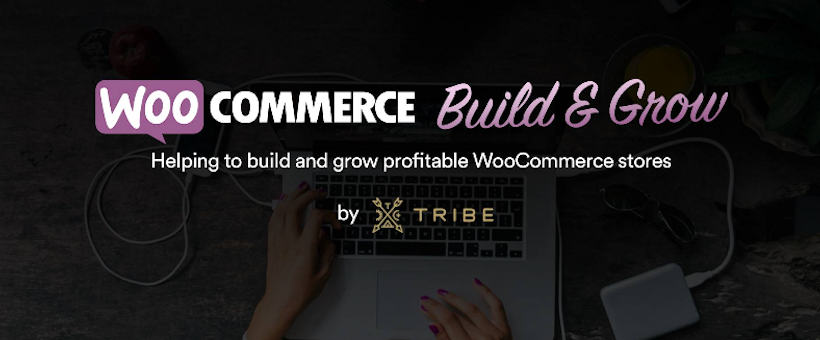 Okay, newbies. This, and the following, WooCommerce Groups are for you.
WooCommerce Build & Grow is dedicated to storing owners, theme and plugin developers, and marketers. Basically, anyone involved in the WooCommerce world. You are welcome to share ideas as well as ask for support.
This is a smaller group, with less than 3K members, and has been in action since 2014.
You can find this group here:
https://www.facebook.com/groups/woocommercepros/
WooCommerce Help & Share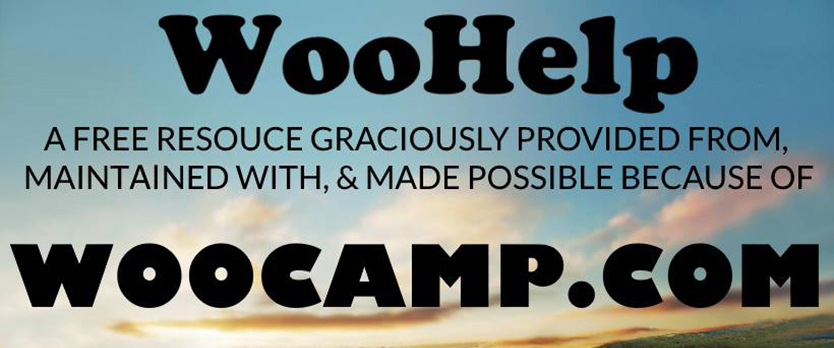 The other Facebook group that WooCommerce newbies might want to check out is WooCommerce Help & Share.
The biggest of the three specific WooCommerce groups mentioned here, this group has nearly 26K members, and like the others, has been active since 2014.
As the group name suggests, they're there to help and offer support. To store owners of all skill levels.
There is a major difference between this group and the two above. As long as you are a store owner who sells WooCommerce-related products and services and are an active member, you are allowed to promote—within specific guidelines.
You can find this group here:
https://www.facebook.com/groups/woohelp/
So there are three excellent WooCommerce groups you should seriously consider joining. All three are private/closed groups, meaning you will have to request admission.
Are you limited to joining WooCommerce groups? Absolutely not! Let's take a look at some other excellent groups it would probably be to your advantage to join.
eComm Hacks
Since you're running an eCommerce store, I shouldn't need to explain why you should join this group.
This group is about a year and a half old and has 31K members already. As with the others already listed, this is a private group. Joining means answering a few questions, but that shouldn't be a hardship.
Once you're a part of the group, you can expect to find help on issues like what challenges you might be facing when launching your store. Or if you're already well past that step, then maybe what you need to do to grow or scale up.
It's also nice to see beginners asking basic questions and getting the help they need. Having problems with setting up your payment gateway and feeling the need to rip your hair out? You could ask for help in this group.
Or if you're way past that, how about things like how to optimize your site? And when to optimize it. Should you do that before you start running ads on your site? At the same time? There's an answer in the group.
Again, this group isn't limited to WooCommerce users. Members are store owners in general and often face the same sort of issues regardless of their platform.
You can find this group here:
https://www.facebook.com/groups/ecomhacks/
Alternative Groups to Consider
Can you think of any other types of Facebook groups a store owner might want to join? Somewhere where you can collaborate with your peers, share ideas, and maybe even get some necessary feedback?
No? I can help with that.
The E-Commerce Group
This private group was formed in 2011 and currently has around 6,500 members. These members include eCommerce experts, vendors, and merchants who come together to discuss strategies and best practices around Amazon, eBay, and general eCommerce platforms.
You can find the group here:
https://www.facebook.com/groups/ecommercegroup/
The Video Marketing Group
Have you given any thought to using video to market your store? You should. It's a great way to improve traffic!
This group consists of over 7K members and has been active since 2015. Here you'll find the latest techniques in video production & video SEO, both of which can help your store achieve a higher rank in both Google and YouTube searches.
More eyes on your store are what you want, right?
You can find this group here:
https://www.facebook.com/groups/videoranking/
And last, but certainly not least…
The Facebook Ads Group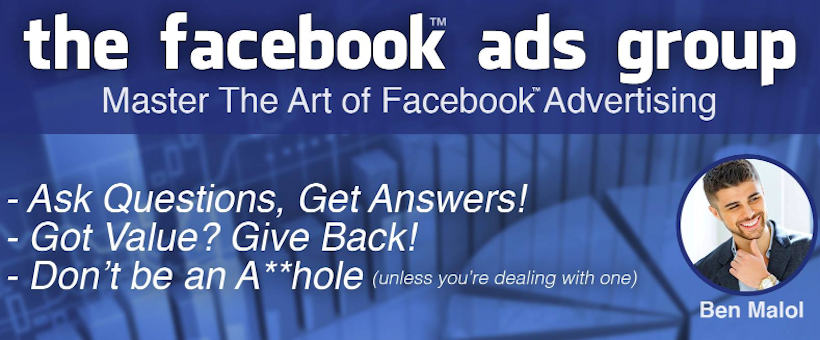 This group has more than 47K members and has been going strong since 2016.
The group was created with a specific purpose in mind. A place where online store owners like yourself could come together to first learn the art of Facebook advertising and then share their experiences and ideas.
You do have to join the group, but it is open to store owners and businesses who are either just starting out or are in a position to grow or scale their businesses.
You can find this group here:
https://www.facebook.com/groups/1056367434475843/
Conclusion
So there you have it. A compilation of Facebook groups that every online store owner, maybe even every marketer, should be a part of.
All of these groups have different objectives and different features—some will let you advertise and some won't—but they all have a common denominator. They are built on groups of people who are willing to share their observations and expertise around a given topic.
Even if you feel you don't have anything to share, don't let that stop you. Everyone started somewhere, and maybe one day you'll be starting your own Facebook group.