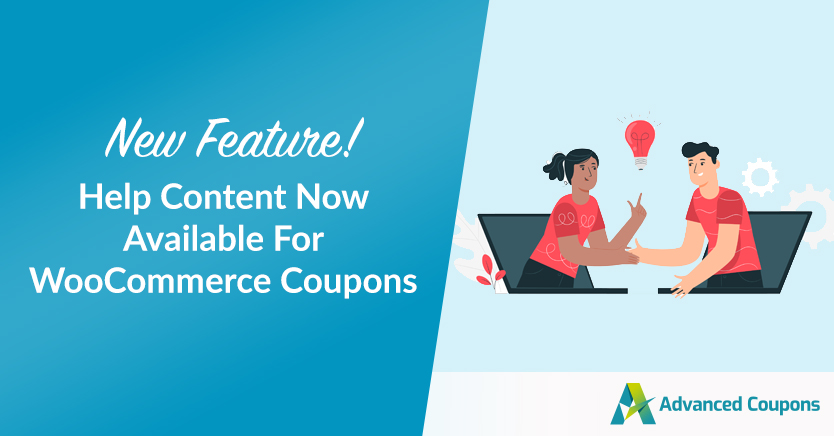 One of the biggest things we can help store owners within WooCommerce is how to configure and set up coupons so they can implement deals that will help them grow their store.
We don't want anything standing in the way of that growth when it comes to coupons so, recently, the team put in a huge effort pulling together all our best documentation on each of the coupon features in Advanced Coupons (as well as documentation on the built-in WooCommerce coupon features).
This information is now available in-app via a new "Help" link that will show on each tab or section of the coupons edit screen.
Coupon Help For WooCommerce
The coupon help content is available right now. Don't see it yet? Make sure you've upgraded your Advanced Coupons Free Version to at least version 1.15 and the Advanced Coupons Premium version to at least 2.7.
Once you have the Help links, you'll be able to access WooCommerce coupon help whenever you need it.
How Do You Get Help Content?
The help content is different per section. You'll notice a small "Help" link in the top right hand of each section/tab.
If you are a free plugin user, the very first time you click the Help link you'll be asked permission to fetch the help content. Once that's done, you won't see that again.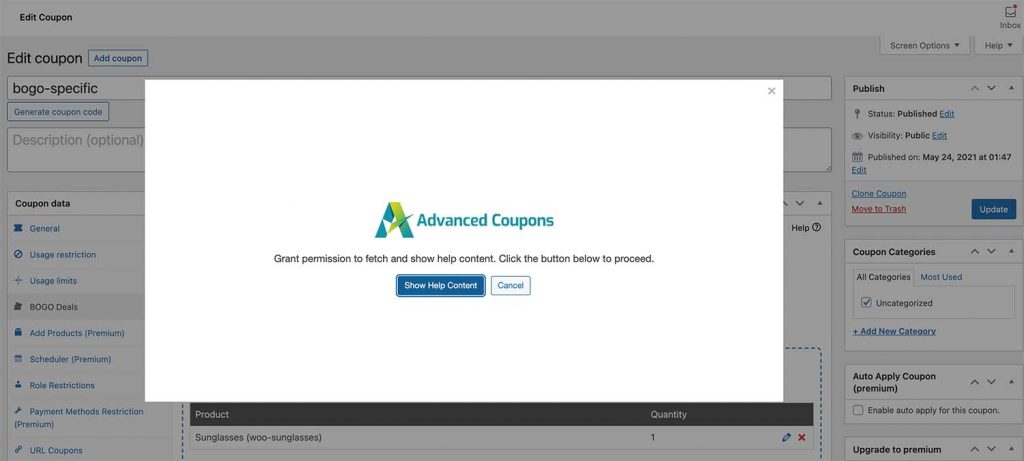 Once done, or if you are a Premium customer, you'll just be taken straight to the Help dialog:
There's a big description about the feature and what it does, how it works on the left-hand side.
You'll also find videos beneath that which are linked to the feature's help.
On the right, you'll find helpful links to the Knowledge Base, lodging a support ticket, tutorials and guides, as well as a full article search where you can search our knowledge base for help information from right within the app.
We hope you enjoy using the new Help Content feature that we've built into Advanced Coupons and that it assists you in setting up your coupon deals more quickly and getting the help that you need faster!