WooCommerce is the perfect plugin if you want to launch an online retail store. However, the plugin's e-commerce system doesn't have that much to do when it comes to wholesale operations. If you want to start a WooCommerce wholesale store, then you're going to need the right tools for the job.
In this article, we're going to show you how to start a WooCommerce wholesale store using the WooCommerce Wholesale Prices plugin, you can start selling products in bulk with ease.
An Introduction To WooCommerce Wholesale Prices Plugin
The WooCommerce Wholesale Prices plugin does precisely what its name implies.
Using this tool, you can set special prices for your store's products and make it so those prices only trigger for wholesale users.
As soon as you install the plugin, it automatically sets up a new user called Wholesale Customer. Then, you can assign that role to your wholesale customer, so when they go buy a product, they'll get wholesale pricing.
Additionally, this plugin enables you to set custom prices for each item in your store's inventory. However, you can only set up one custom class for wholesale users with the free version.
If you want to get access to more features for wholesale stores, you can check out the Wholesale Suite. The suite includes the premium version of Wholesale Prices as well as tools to improve your order forms and simplify wholesale user registration.
We'll dig more into what each of those tools does in a minute. For now, suffice it to say that WooCommerce Wholesale Prices also work with Advanced Coupons.
Key Features:
Set up a custom user role for wholesale customers
Configure wholesale prices for each of your store's products
Disable coupons for wholesale users
Configure tax settings for wholesale users
Price: WooCommerce Wholesale Prices is FREE, but you can also opt for the premium Wholesale Suite if you want access to more features.
How To Start A WooCommerce Wholesale Store (Step By Step)
Starting a WooCommerce wholesale store becomes simple with the right plugin. Once you install and activate Wholesale Prices, you'll notice the new user role it sets up on your website:
That role will become active right away. All you need to do to start taking advantage of it is to assign it to your wholesale clientele. You can do that by editing user entries under Users > All Users.
If you click the Edit button under any user, you'll be able to edit all of the details associated with their account. Locate the Role option and use the drop-down menu next to it to change their user roles:
Once your wholesale customers have the right role, they'll get access to special prices that regular users can't see. For that to happen, though, you need to add wholesale prices to your products.
Set Wholesale Prices
To get started, open any WooCommerce product on your store and scroll down to the Product data widget. Click on the General tab and look for the Wholesale Prices section:
You'll notice the field that reads Wholesale Customer. This powerful plugin enables you to add custom prices for each wholesale role in your store.
On the other hand, the free version of the plugin only enables you to set up one wholesale user role. If you use the premium version, you'd see more fields in that section, one corresponding to each role.
Since you may need to edit a lot of products to add wholesale prices to your store, you might want to do that in bulk. Using the free version of the plugin, you can export your product database into a spreadsheet, where you can add wholesale prices in bulk.
That covers all the basics of how to use the WooCommerce Wholesale Prices plugin. Now let's talk about what you can do if you use the entire Wholesale Suite instead.
WooCommerce Wholesale Prices Premium
WooCommerce Wholesale Prices Premium takes the free plugin's functionality and expands it. Using the premium version, you can create as many unique wholesale user roles as you need.
Moreover, the plugin enables you to set custom prices for each wholesale role. You can also set wholesale prices globally and for specific categories using a percentage system.
Using Wholesale Prices Premium, you can hide wholesale products from regular customers and vice-versa. Finally, the plugin lets you enforce minimum order totals for wholesale users.
Wholesale Lead Capture Plugin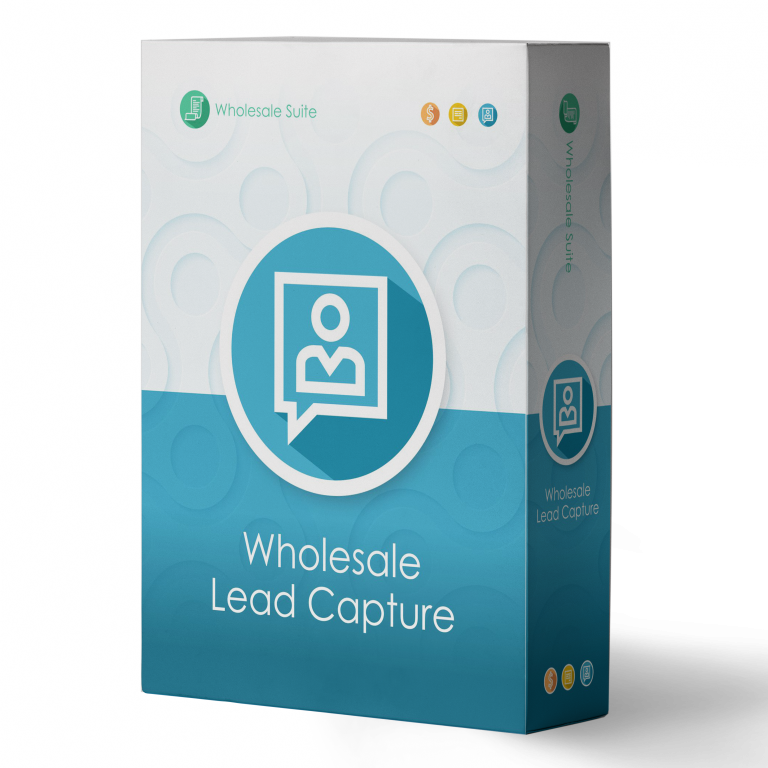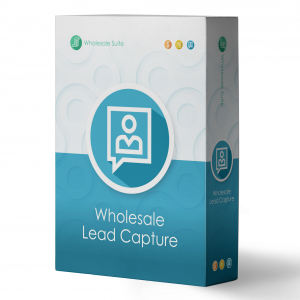 The Lead Capture plugin is one of the two add-ons included with the Wholesale Suite.
Using this tool, you can create custom registration forms for your wholesale users. That way, you won't need to assign roles manually.
You can configure your registration forms to require approval or sign users up immediately. Forms are fully customizable and you also have full control over the notification emails the plugin sends you.
Order Form Plugin
The Order Form plugin from the Wholesale Suite is all about simplifying the ordering experience for your wholesale customers.
To achieve that, the plugin enables you to show your entire product catalog to buyers on a single page. That page can include information about how much stock you have for each product, wholesale prices, and quick add-to-cart buttons.
Wholesale users will be able to easily search your entire catalog in seconds and the plugin works perfectly on tablets and mobile devices.
Creating Wholesale Only Deals With Advanced Coupons & Wholesale Suite
Wholesale Suite is made by the same people who make Advanced Coupons and as such, there has been a focus on compatibility between the two.
This opens up a whole world of creating role-restricted wholesale-only coupon deals which can really set your wholesale marketing on fire.
Finally, your mission as a wholesale seller should be to get your wholesale customers excited to order from you. Incentivizing them with wholesale coupons using Advanced Coupons is a great way to do that.
Conclusion
Starting a WooCommerce wholesale store can be complicated, particularly if you don't have access to the right plugins. With WooCommerce Wholesale Prices, though, you can easily assign bulk pricing to each of your products and ensure that only wholesale buyers can take advantage.
If you need access to more advanced features, the Wholesale Suite enables you to fine-tune your wholesale store and control every aspect of its functionality. That goes from creating custom wholesale user registration forms to tweaking the buying experience.
Do you have any questions about how to start a WooCommerce wholesale store? Let's talk about them in the comments section below!