One of the oldest tricks in the book is to entice customers with special offers or coupon deals when a business needs to boost sales. Because consumers discover a reasonable price or a great offer, people who have never heard of a company before will flock to its website to check out its product offers.
However, coupon marketing is a double-edged sword. While it can undeniably build customer loyalty and boost your numbers, it can also harm your sales and profitability.
In this article, we'll talk about the 21 ways you can use offers and coupon deals effectively without negatively impacting your business.
The Psychology Behind Coupon Deals: Are They Effective?
In 2020, about 90% of consumers used coupons, and likewise, nearly 88% of the millennial generation stated they would try a new brand or product if offered a coupon or discount.

– Spendmenot
Coupon marketing is a strategy that capitalizes on people's desire to save money on their purchases. It is a quick way to draw in prospective customers by making them feel valued.
By simply playing the "save-more-pay-less" mind game, coupon marketing can leverage your store in terms of revenue, performance, and customer recognition.
But just like any other tactic, a successful coupon campaign is not easy to achieve. You have to understand first how to make each component work to guarantee high-level conversions.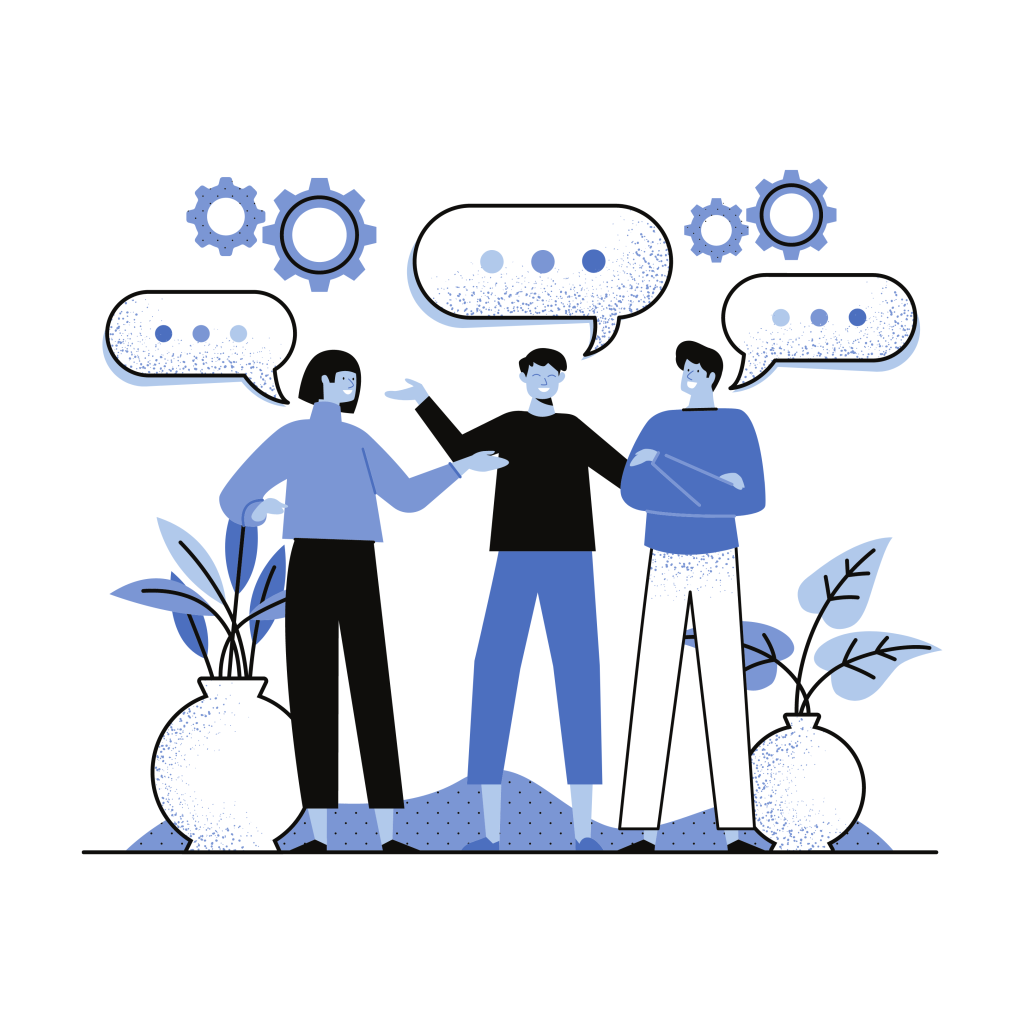 Component #1. Clear Message
You must have a precise and accurate message. No matter how grand, a successful coupon won't be effective if your target can't digest the information you deliver.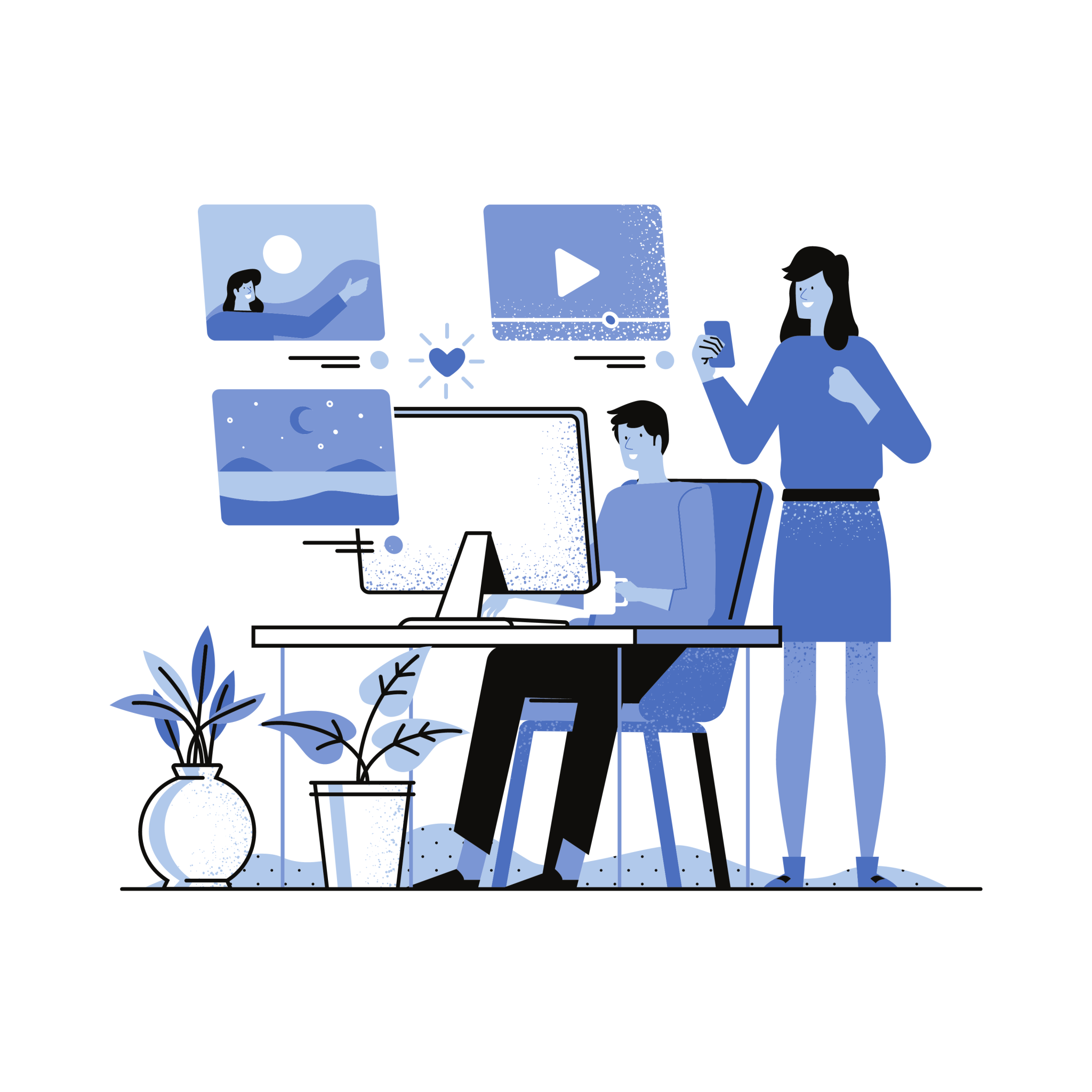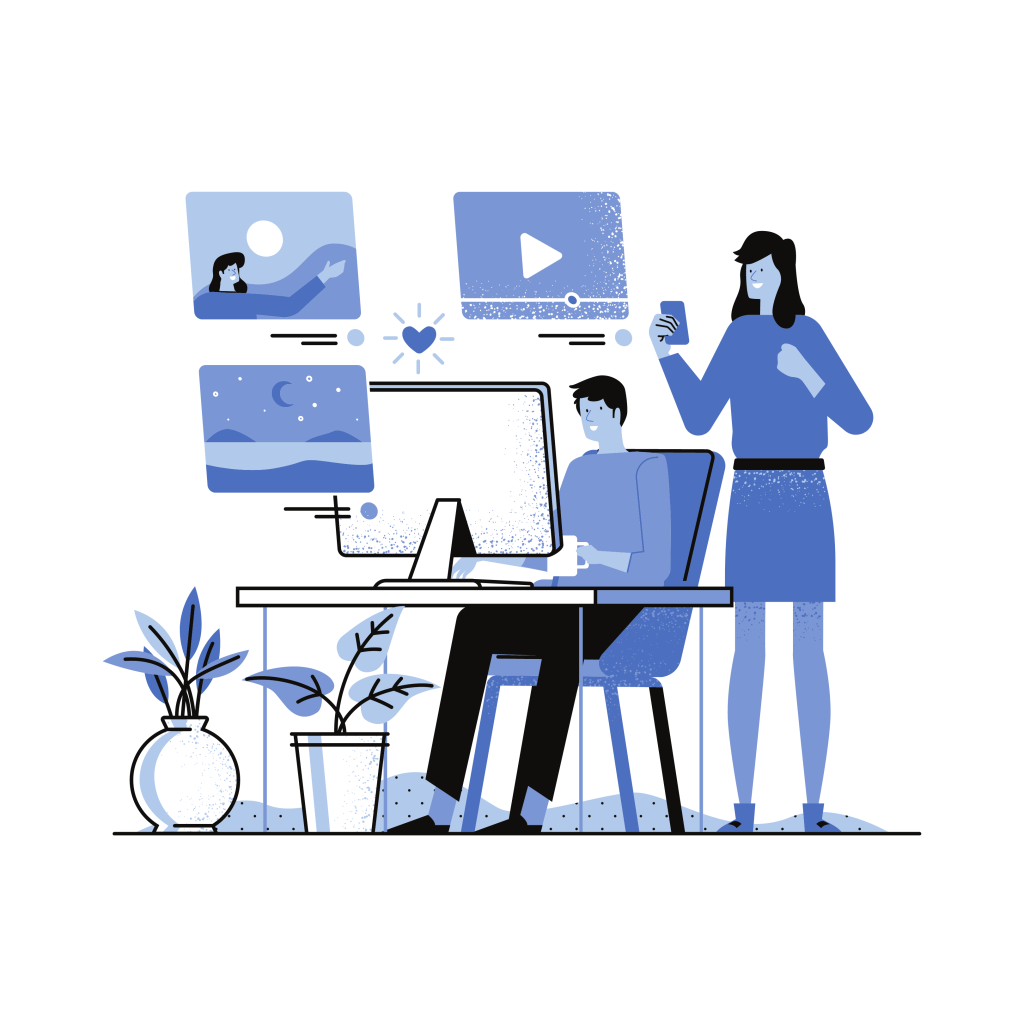 Component #2. Presentation and Designs
While the message is the most significant aspect of the coupon, a remarkable presentation can truly be a game-changer.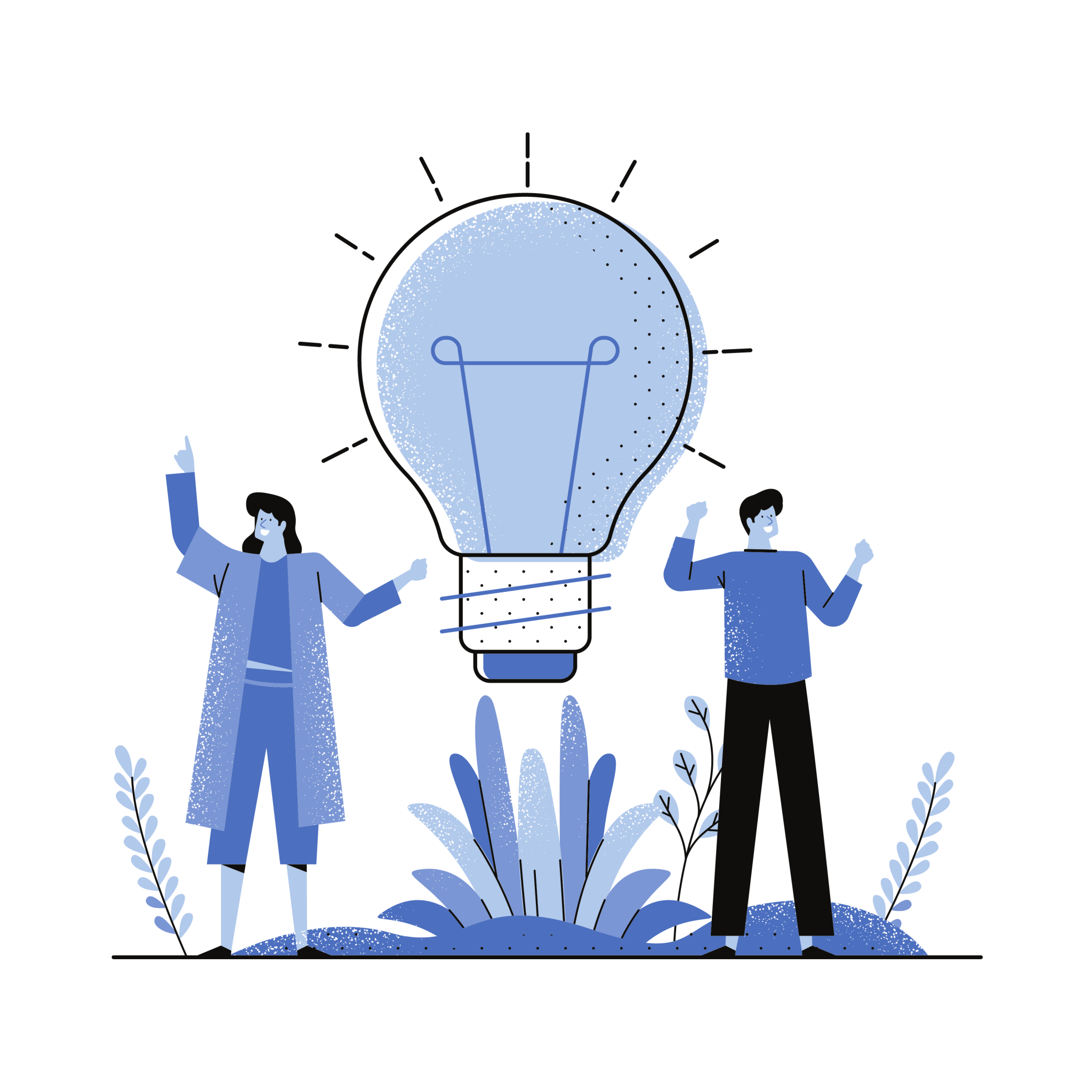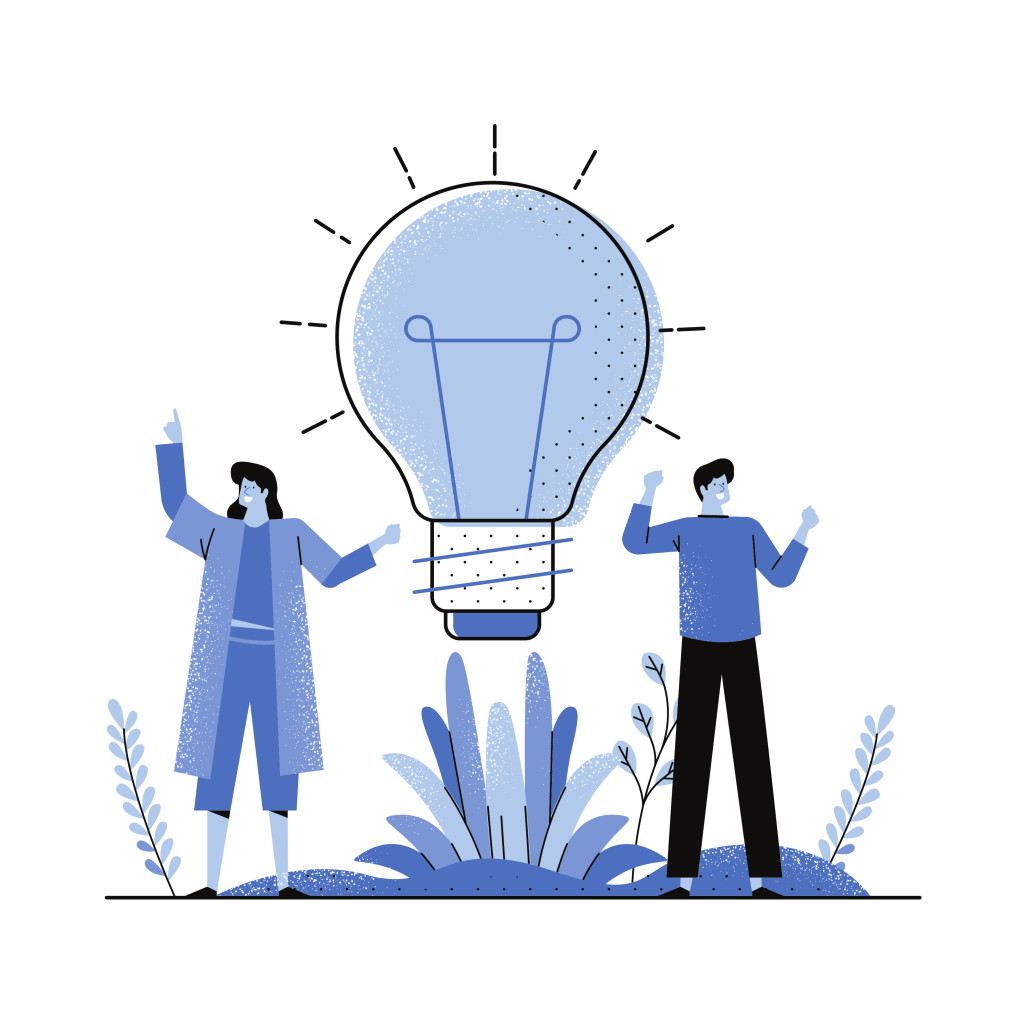 Component #3. Call-To-Action Statements
Effective coupons use call-to-action accounts to encourage customers to act in specific ways. You can ask them to review your product in exchange for a coupon deal.
Component #4. Sense of Urgency
Create urgency in the minds of your readers. Remember that even if the customer is eager to purchase the product, they may have reservations until the voucher arrives.
The Pros and Cons of Coupons in E-Commerce
Now that you know the basics, you may have a vision of what kind of coupon best suits your business.
But before taking the plunge, it is equally important to consider several factors to determine its suitability to your business model. For starters, let's weigh the pros and cons:
Pros of Coupon Deals
Increase your brand's visibility and traffic.
Build customer loyalty by making your consumers feel valued.
Higher average order quantity.
Can help sell slow-moving inventory.
Provide you with a competitive edge.
Cons of Coupon Deals
Lower your profit margins (profitability per product) if carelessly administered.
May not be sustainable, especially in the long run.
Reduces the value of your goods.
There's no question that coupons can help you improve your sales. It is an excellent instrument to encourage customers to purchase more products and services from your store.
Then again, coupon marketing isn't perfect.
To lock in on the strategy's success, it must be carefully devised and executed to prevent backlash.
21 Ways to Use Offers and Coupon Deals in E-Commerce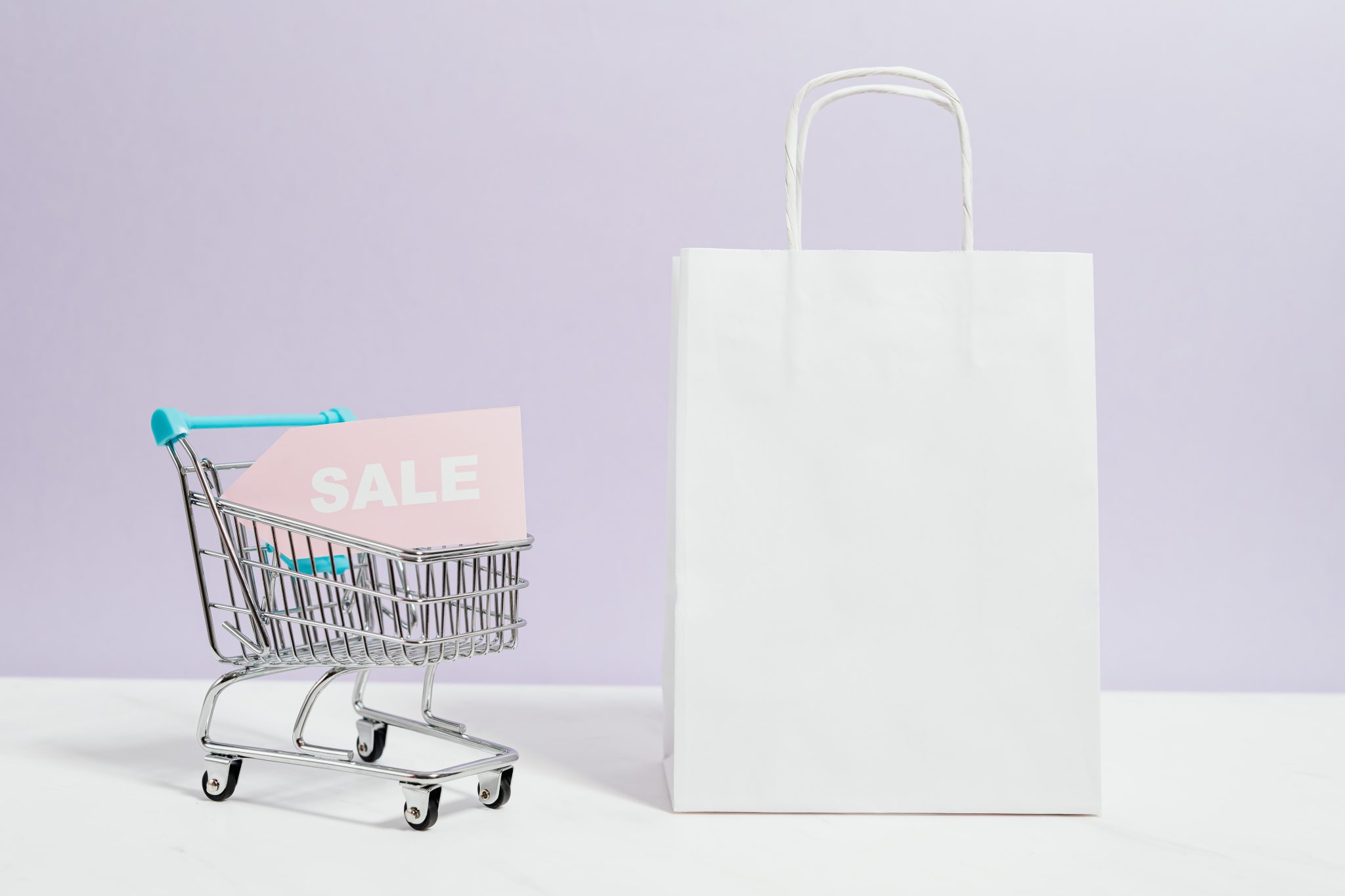 As discussed earlier, coupons are great tools for efficient customer acquisition and customer retention strategy. But there are many ways to offer coupon deals.
We've compiled 21 techniques to streamline your options:
1. Email Subscription Offers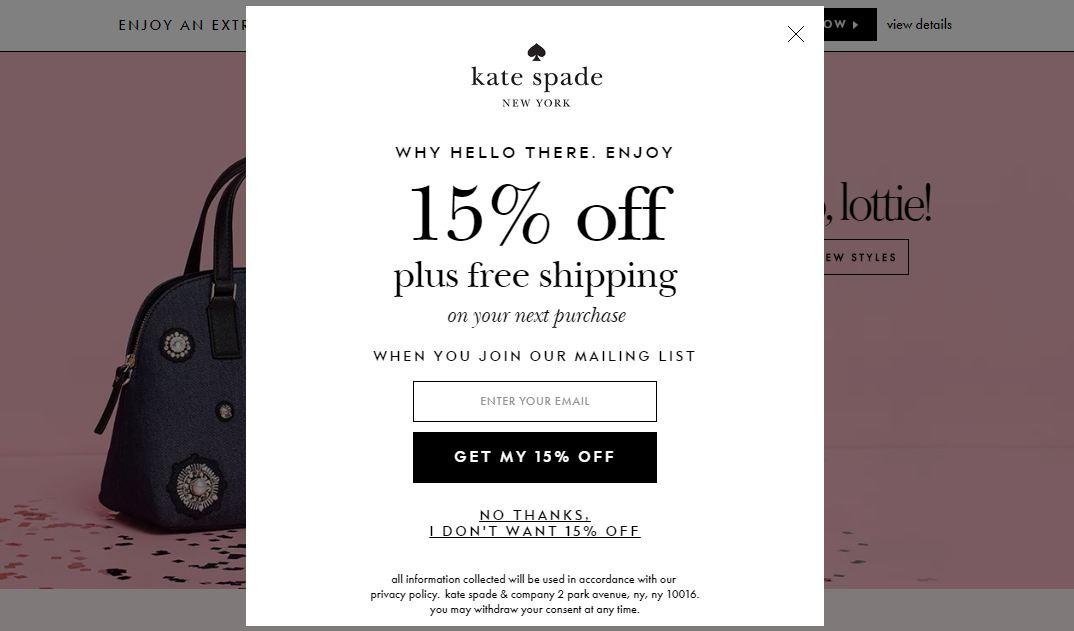 Many online businesses focus on building their email list as an imperative to take their brand marketing to the next level. As such, growing the number of opt-ins is a critical aspect of the effectiveness of email marketing programs.
The question, therefore, is how can you efficiently build your list?
There are a lot of ways to get more email list subscribers, but coupon marketing is still one of the proven methods that help owners today keep their sales and engagement rates high.
You may boost the chances of a conversion by making an offer in return for your visitors' email addresses. For example, you can offer 15% off their purchases just for signing up for your newsletter, just like Kate Spade's strategy!
2. Buy One, Get One (BOGO) Deals
Buy One, Get One is an excellent technique to appeal to customers and quickly eliminate less attractive goods while maintaining profitability. It is commonly used by retailers today to create cash flow when it falls short.
For example, you want to sell a product for $10 with a capital of $2.50. In a standard 50% off sale on this item, you will gain a $2.50 profit. On the contrary, if you consider a BOGO deal, you will score a $5 profit ($10 revenue – $5 cost = $5 profit).
However, online businesses (especially wholesale store owners) may find it challenging to launch a successful BOGO sale campaign without the proper tools. That's why we highly recommend trying out the Advanced Coupons plugin.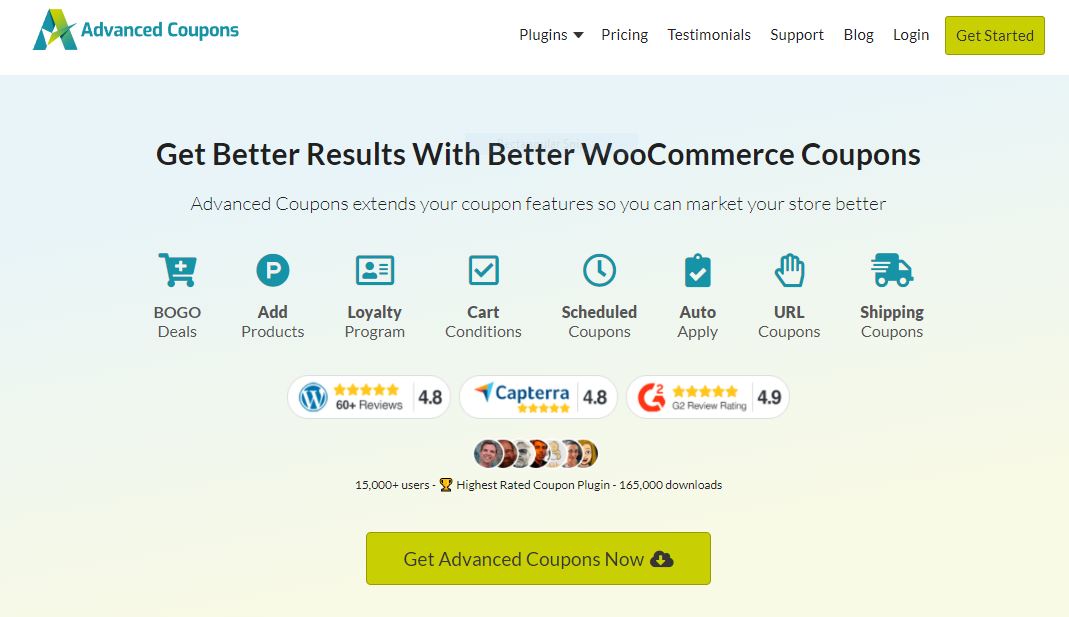 Advanced Coupons makes it super-easy and a bit exciting to offer coupons (like BOGO deals) because it is specifically designed and programmed to cater to the complex demands of e-commerce store owners. With its extensive features in one plugin, it is the best tool for building more effective promotions today.
3. Pre-Launch Special Deals
As traditional as it may seem, pre-launch marketing strategies have proven to be effective up to this day as they get your consumers all giddy and excited about your product.
It also plays an essential role in establishing standards, expectations, and impressions about your product even before it reaches your target market. Take a look at this example:
You may offer discount coupons, extended product features, or early access vouchers—all of these can help you tease your consumers and make them want more from you.
4. Flash Sale
A flash sale is a time-limited discount or promotion offered by an e-commerce store. Because the amount of stock is limited, the discount percentages are usually higher or more substantial than run-of-the-mill promotions.
While an e-commerce shop holds a flash sale, buyers are given a discount or coupon code to purchase merchandise. Catchphrases like "DEAL OF THE DAY," "1 DAY ONLY: 60% OFF," or "HURRY! ONLY 3 HOURS LEFT" are promoted all over the board.
Sounds familiar? This is because flash sales are a frequent strategy used by online retailers for two reasons: they encourage consumers to make impulse purchases and help swiftly offload surplus inventory, converting a negative into a positive in a matter of hours.
5. Weekly or Monthly Discounts
If you're ever going through a sales slump and want to capitalize on your consumers' weekly or monthly paychecks, this is a strategy you can try.
Weekly or monthly discounts are frequently employed towards the conclusion of a month or quarter to boost revenue and satisfy business objectives.
E-commerce store owners generally adopt this kind of promotion as it comes in handy in keeping monthly profit consistent (trying to avoid plummets) while keeping their consumers all hyped up.
Just a gentle reminder that if you opt for this strategy, you should do an A/B test to determine the ideal time to display offers. Run some trials or study your market thoroughly to prevent significant loss.
6. First-Time Shopper Offers
Looking for a way to imprint an impression on your first-time shoppers? Try spoiling them!
By treating your first-time visitors well from the start, you can increase the likelihood of them becoming regular clients. A great move for starters is when you give them a discount or a promo code that they can use on their first purchase.
Meanwhile, other businesses throw out freebies as soon as they make their first purchase. This method works because customers feel valued and appreciated, encouraging them to return and place a higher level of faith in your services or products.
7. Incentivize Your Audience
For small e-commerce business owners, paying top bucks for a TV commercial or a costly marketing effort is not feasible. As a result, they have fewer options to turn to if they want to expand their reach-like, for example, social media.
But the problem is that social media is a vast network of people. With hundreds and thousands of competitors, it is becoming increasingly challenging to outshine brands that have long been established.
So, what can we do about it?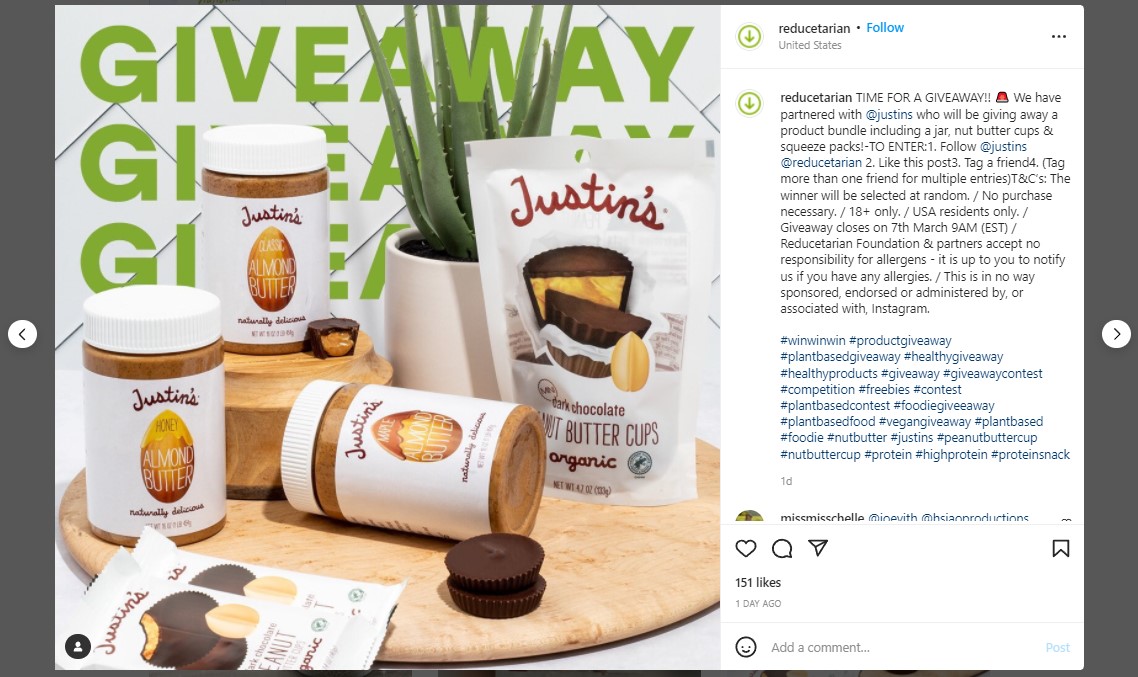 Many e-commerce store owners offer promo coupons or discounts for every like, share, and follow. This strategy proves to be effective because, as consumers, one of the most popular motivations to get us moving is the expectation of receiving something in return.
8. Abandoned Cart Offers
Customers abandon carts on e-commerce websites at a rate of 81% on average. Because of this, offering limited-time discounts has become a great strategy to move clients up the sales funnel and recover abandoned baskets.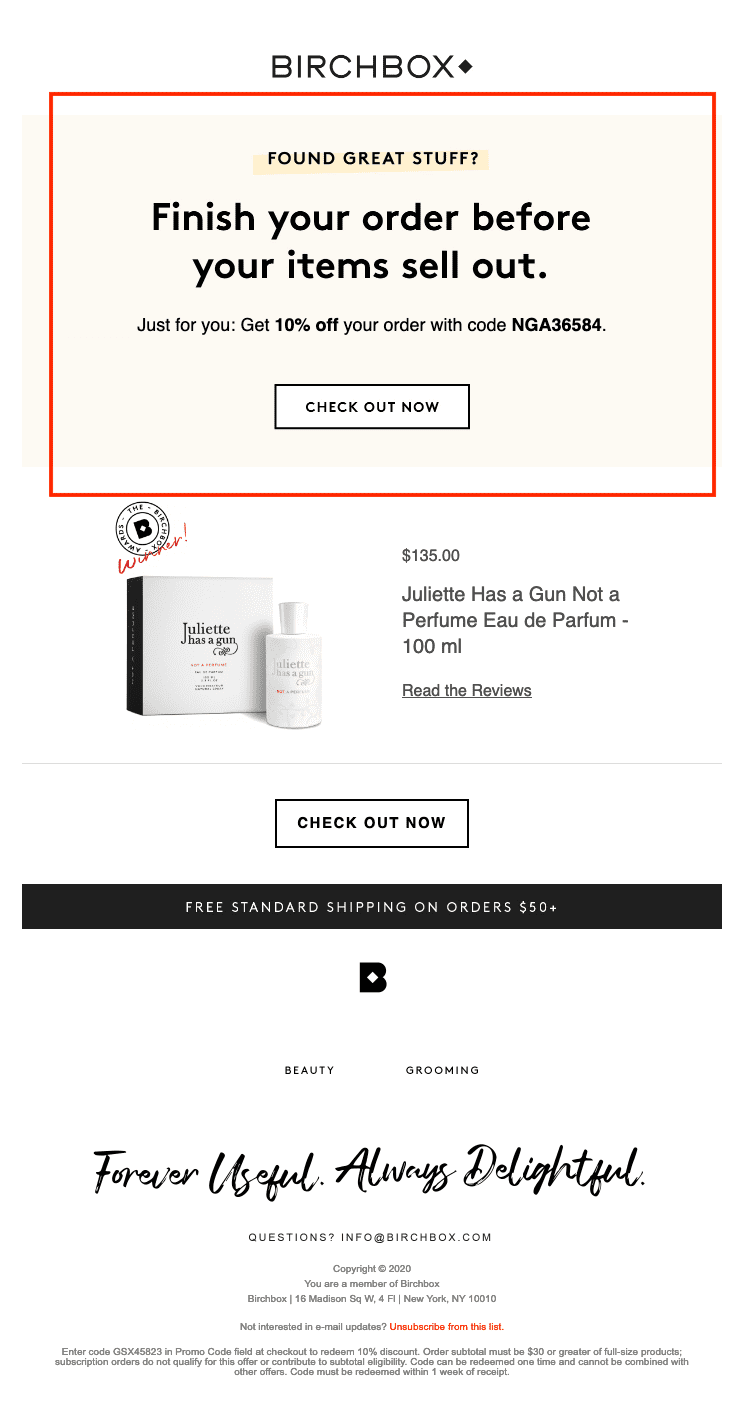 BirchBox is a perfect example of how stores can use discount deals to nudge cart abandoners. But there are other ways to win them back, like freebies.
Freebie offers don't necessarily have to cost you that much. For instance, you can simply add a free eBook and automatically increase your chances of winning back more customers.
Note: If you know your target market well enough, thinking about the perfect gift is a walk in the park!
9. Influencer Deals
Can you imagine strolling through social media without coming across influencer marketing? It's nearly impossible!
Every platform today is filled with influencers, whether big or small, that are flaunting their PR snacks or meals, outfits, beauty products, and the likes.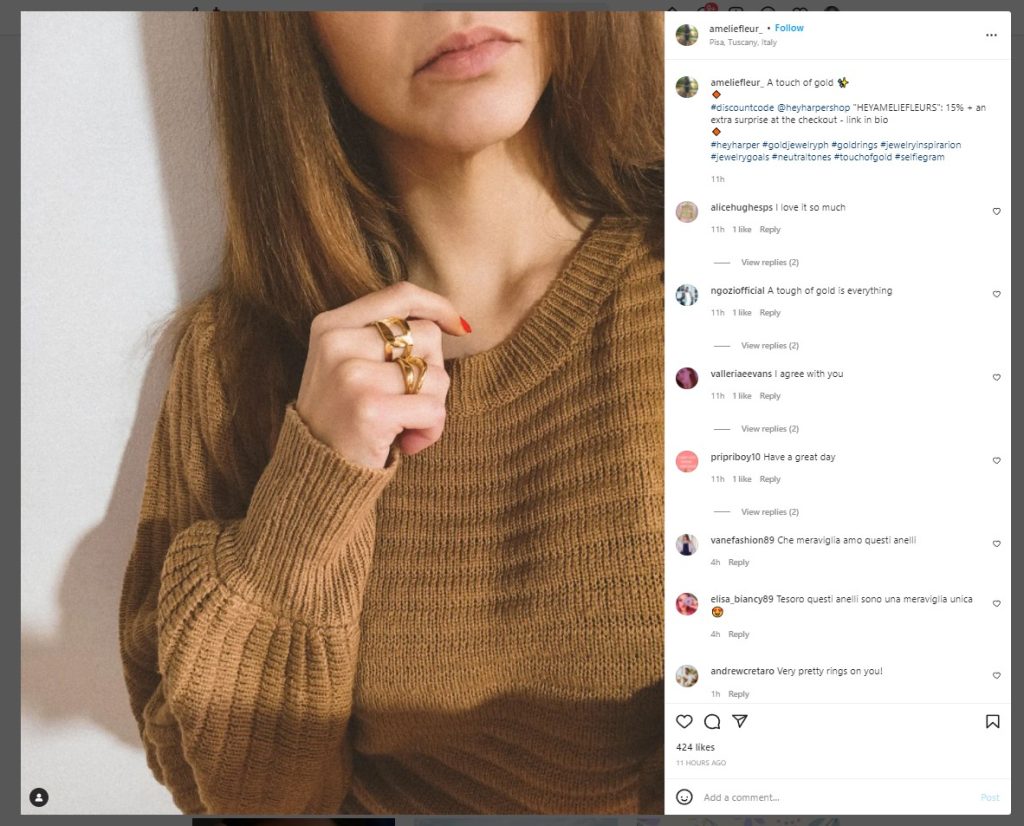 As a store owner, you can turn this trend to your advantage in three easy steps:
Find the ideal influencer for your niche (consider their reach, audience, and pricing, of course).
Ask them to showcase your products in their blogs or videos as part of a sponsored bargain.
Provide them with a unique discount to share with their audience.
10. Retargeted Offers
About 97 percent of visitors who come to your site for the first time leave without purchasing anything, and they're gone for good.

– Mailchimp
But what if there's a way to bring them back?
A retargeting campaign is the practice of advertising to lapsed consumers who have already been to your online store but have not converted. This is effective since consumers with previous intent are more likely to convert than new visitors.
Consider this scenario: a customer has shown interest in a product and still has your e-commerce app loaded on their smartphone, but they haven't completed a purchase in over a month, according to your mobile analytics.
To prompt your customer to return to your app and complete the transaction, you may retarget them with a special offer or promotional approach. Perhaps, a $5 off or a 10% discount?
11. Discount Offers with Minimum Purchase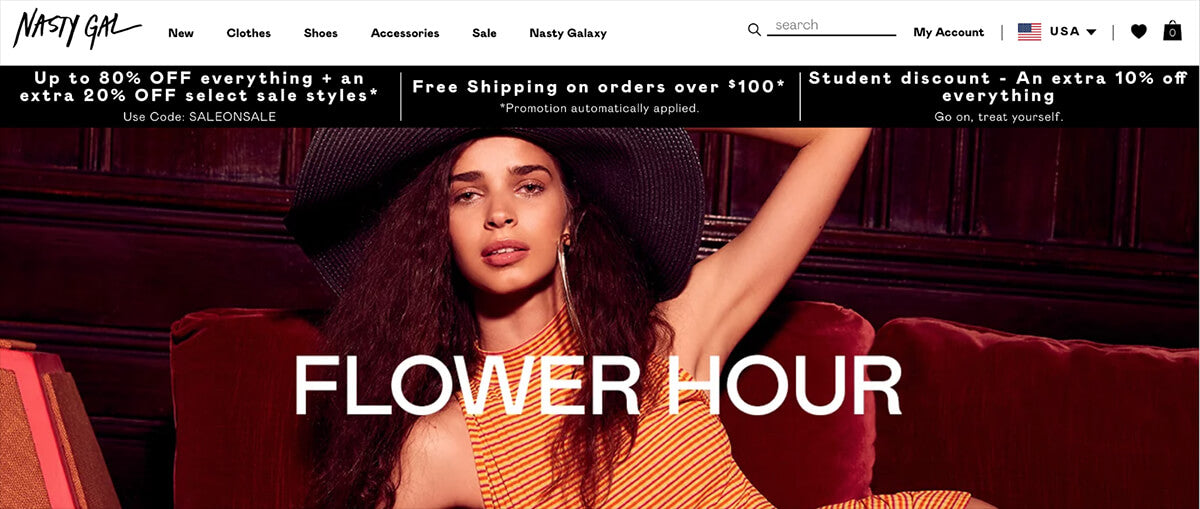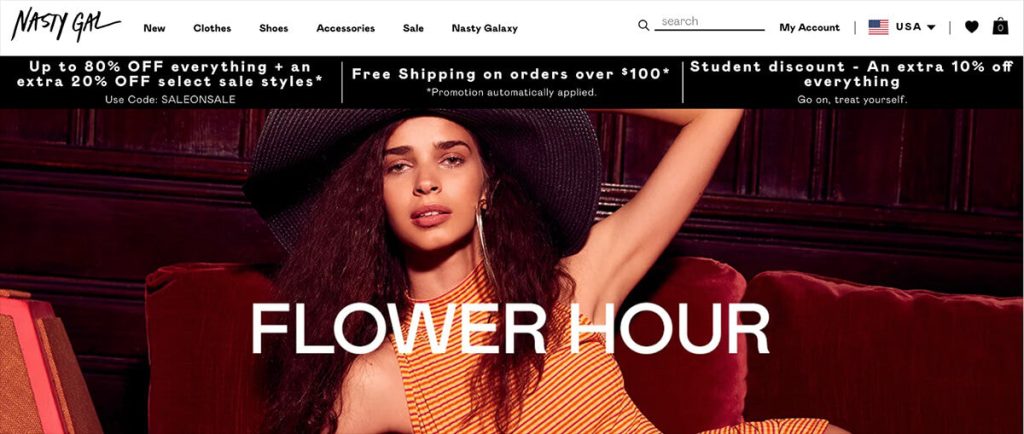 Who doesn't enjoy shopping at reduced costs and with special offers? Definitely not me!
Customers are encouraged to buy more because of lower prices, which draws their attention to the shop.
A discount offer with a minimum purchase means that the consumer must purchase at least the minimum amount of the product to receive the discount.
Suppose you want to incentivize your audience while improving your sales. In that case, you can simply calculate your average order volume in the last couple of months and provide a 10% to 20% discount on all orders exceeding your typical order value.
12. Exit-Intent Promotions
Sometimes, all you need is a clutch endgame to score that sale.
Exit-intent promotions are when your website detects when a visitor is about to leave and displays a pop-up offer to prevent a bounced conversion—ever seen these before you close a tab?
After adopting the exit-intent strategy, PopupSmart's customers have seen a 341% rise in email list subscribers, a 290% boost in form-building efforts, a 53% return of abandoned visitors, and a 4.1% improvement in sales conversions.
Pretty interesting, right?
13. Free Return Offers
Purchasing items without first having the opportunity to test or try them is a risk your consumers are willing to take. One of the best ways to make them feel valued and taken care of is by offering free return shipping.
Your free return shipping policies give your consumers an assurance that they will not be at a loss should they receive damaged goods or discover that the product does not match the visuals they saw online.
It's also an acknowledgment that shopping online can be problematic – and that you, as a seller, will work with them to resolve the issue.
14. Event Attendance Offers
Without a good showing, even the most thrilling, carefully prepared event is pointless. You'll want to fill the space to make the event as impactful as possible. Therefore, store owners, these days put just as much effort into promotion and marketing efforts as they do into the event itself to get the most people to attend.
Event attendance promotion is anchored on the general objective of getting the word out. This means using a variety of marketing methods and platforms—for example, coupons.
There are tons of ways to creatively promote your event with the help of coupons or limited-time offers. To make it easier for you, we recommend trying out OptinMonster and exploring your options!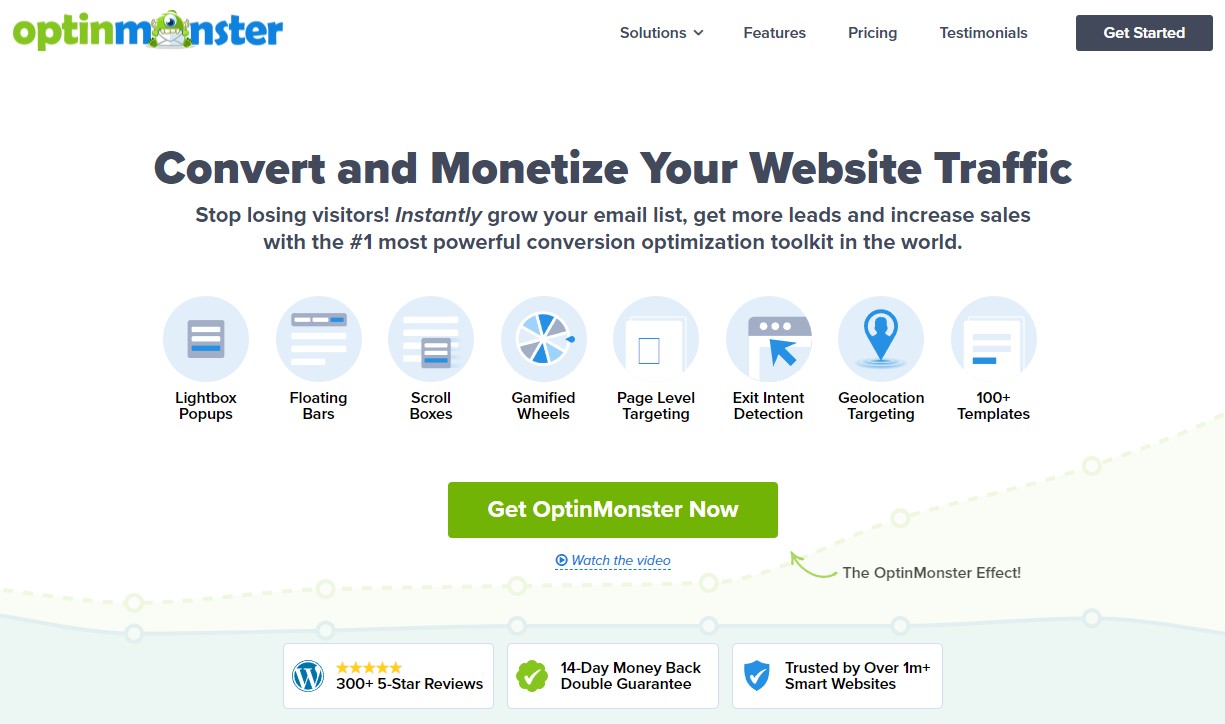 OptinMonster makes it simple to design practically any form of campaign, allowing you to target and convert your ideal audience into paying clients. You can even design your countdown timer popup to encourage more registrations and increase your chances of a successful sale.
15. Customer Milestone Discounts
You may know this: customer retention keeps your business' flames burning. That's why as a store owner, you should keep your customer milestones close to your heart.
Customers' birthdays and wedding anniversaries are examples of personal milestones. They might also be the date of their first purchase, when they became devoted clients, or when they made a particular number of transactions with you.
An example would be Adidas' birthday-special 15% off discount. This is a great way to show your loyal consumers that you care, remember, and appreciate them for being there through time.
16. Referral Promos
Referrals are one of your most important business assets.
This is because they may connect your organization with high-quality and high-intent potential consumers who already trust you. With an inherited trust, these newcomers are more likely to become loyal, recurrent clients who are extremely beneficial to your company's success.
Customer recommendations are also more significant than you would think, and they speak volumes about the success and quality of your business.
Make sure to use this to your leverage by giving out coupons or discount deals to encourage your existing customers to refer your store more! You can offer a discount to the person who refers, the person who is recommended, or both.
17. Holiday and Seasonal Dates
As any small business owner will tell you, holiday sales can make or break a small firm's bottom line. According to the National Retail Federation, holidays account for over 19% of some retailers' total annual revenues.
Because of this, consumers and businesses alike are constantly on the lookout for the next big holiday sale. Many retailers start putting out their December decor and gift bundles as soon as Halloween is over.
If you haven't started planning for the busy holiday season, now is the time to do so.
You can check out Wholesale Suite's calendar of the most significant holiday sales dates to create promotions in your online stores as part of your planning.
18. Contest Giveaways
Contest giveaways can help build a lot of buzz and generate interest. It might also do the trick if you want to boost your sales quickly.
Various social media contests circulate today. An example is the "Share a Photo" type of contest.
It's a terrific way to get user-generated content from your audience and highlight the benefits of your products or services. In exchange for entries, you can ask people to take images of how they utilized your items.
"Comment to Win" contests are also a thing. Since it's easier for people to participate, it can generate more leads and widen your social media reach.
The beauty of this type of contest is that it can be run on any social media platform. All you have to do is make a post with a caption that explains the rules and facts of the contest.
Alternatively, you can use a giveaway service like Raffle Press to host the contest directly on your website. Then, for optimum exposure, you may advertise your game across all of your social media accounts.
19. Offers for Purchasing Online
Consider rewarding online purchases if you want to increase online sales.
You may promote online conversions by offering something in exchange, whether you want to use your e-commerce site to support your brick-and-mortar sales or build a consumer market outside your selling platform.
Take Dick's Sporting Goods, for example.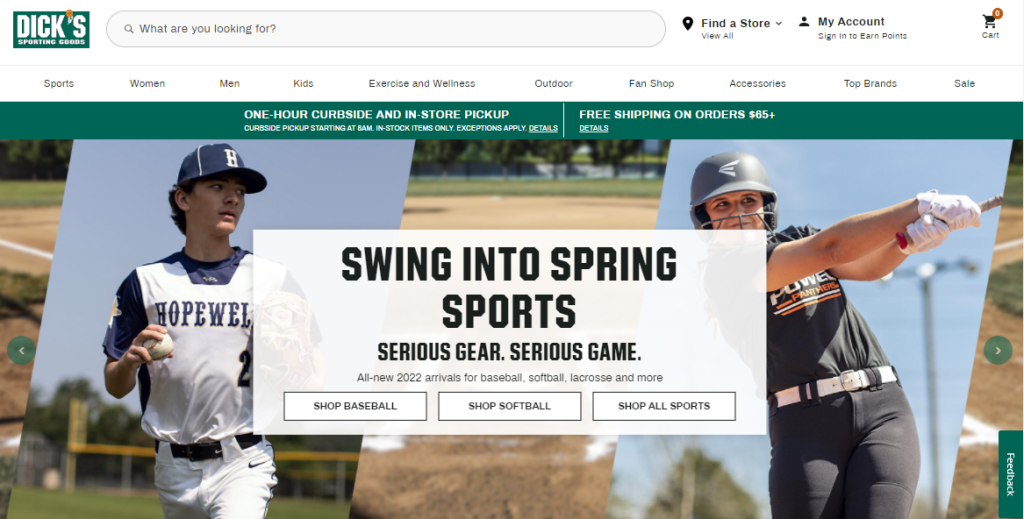 Dick's Sporting Goods rewards consumers who buy online and pick up in-store with a special deal on their site. This enables the company to provide an in-person encounter for online shoppers and cross-promote other merchandise while they are in the store.
20. Exclusive Social Offers
If you want to leverage your customer loyalty strategy, try giving out discounts or gifts to customers who follow you.
Giving social media followers exclusive access to deals is one of the most common ways brands use exclusivity in their marketing… just for being a part of their social networks.
According to an Econsultancy survey, the most common reason customers use Facebook to follow companies is to obtain exclusive deals (averaging 70%). This is because exclusive offers give new individuals an incentive to like, follow, or subscribe.
So, if you're looking for a sign, this is us telling you that it's time to accommodate your consumers a 5-star treatment with the help of exclusive offers!
21. Customer Loyalty Programs
84% of the consumers are more likely to remain with a brand that has a loyalty program. Similarly, 66% of customers feel that earning incentives influences their purchasing behavior.

– Sleeknote
More than 90% of e-commerce stores offer customer loyalty program incentives.
Why? The answer is simple: customer acquisition is challenging and costly. Hence, it's best to preserve sales by taking good care of your existing list of consumers, as they are more likely to spend than new customers.
Customer loyalty programs encourage repeat purchases by offering discounts, exclusive deals, VIP events, and other benefits to members.
It exists in various shapes and sizes, from basic stamp cards to complicated point-based reward systems, but they all aim to get customers to contact a brand again.
For example, you can offer a tiered, point-based loyalty program. Take a look at Sephora.
Sephora's Business Insider members may climb the ladder from "insider" to "VIB" to "rouge" by earning one point for every $1 spent in the business.
They can then redeem their points for discounts, store credit, and giveaway entries. This way, Sephora can keep consumers engaged by offering diverse methods to redeem their reward points.
If this interests you, Advanced Coupons' Loyalty Program may help you put your ideas into reality by providing a comprehensive set of marketing and promotional tools in the form of an e-commerce plugin.
Conclusion
In 2020, over 142 million US individuals will have used digital coupons, and this is only the beginning of the coupon marketing industry's growth.
Coupons, freebies, and discounts are used by many e-commerce company owners nowadays to enhance sales and broaden their reach.
We were able to come up with 21 different strategies to leverage coupons and offers to help you earn more money. Do you have any other awesome ideas about coupons that you'd like to share?
Comment down below and we might just feature you!