Sales are the lifeblood of a successful venture. However, the struggle for customer attention is fiercer than ever today, which is why promotional and marketing initiatives are an indispensable part of every store owner's business plan during the sales season.
Today, many store owners are missing out on the benefits of launching a successful advertising campaign. Others, despite their best efforts, hit a brick wall due to their lack of foresight in preparing for the intense competition head-on.
Luckily, store owners may use the right sales promotion strategies to raise brand recognition and reach a larger audience, especially when offers are tailored over the sales season. In this article, we've put up seven pointers to get you started.
What Is Sales Season?
The sales season (sometimes called the Holiday Sales or Holiday Season) is that magical time in the last few months of the year when all the stars align for store owners around the world. It is when you can expect a significant increase in your store's traffic and conversions.
Consider a period where everyone is in holiday, gift-giving, and Christmas mode. It's a wild rift! Everyone's pumped to spend all their hard-earned money that has been stashed away for a year.
As a result, the sales season is also the ideal time for owners to create sales efforts that will help them lead the board. Because you're the brains of your business, this is the time to tie some goals and target your hard work.
We have some seriously big occasions coming up!
Halloween
11/11 "Singles" day (which weirdly a lot of shopping specials happen on)
US Thanksgiving (though stores are generally closed people shop in the weeks leading up)
Black Friday
Cyber Monday
Christmas
These days and periods occur between the end of October and December. There's barely a week in there where we aren't leading up to something.
It's every salesperson's wet dream!
What To Do As A Store Owner During The Sales Season?
Store owners like you are sitting on a goldmine during hot events like sale seasons.
If you're managing both a physical store and a WooCommerce online shop, it's a prime moment to kick your efforts into high gear! Don't worry, though, because you don't have to stress about this.
You can easily supercharge your store by integrating a point-of-sales solution like Oliver POS. This nifty plugin bridges the gap between your brick-and-mortar shop and your WooCommerce platform, making your sales process smoother than ever.
However, if your focus is solely on WooCommerce, it's time to jazz up your promotional strategies. This way, you'll ensure you're squeezing every last drop of earning potential from this bustling sale season!
Below is a list of my 7 top promotion ideas you should be working on this sales season:
1. Reach Out To Your Affiliates
You do run an affiliate program, right? If not, you should start one before the sales and recruit some bloggers, social media influencers, and affiliates pronto!
Having an affiliate program lets you attract more customers without doing the marketing yourself. Consequently, your affiliates bring in the customers and you sell them.
Need to start an affiliate program on your WooCommerce store? I recommend the AffiliateWP extension.
AffiliateWP is a straightforward, easy-to-use, and fast plugin to set up. So, this is a great solution to your affiliate marketing worries because you can get it done before the sales period starts.
Additionally, it can also help you rank higher, boost your traffic, and earn more money.
What should you tell them?
Tell them about your promotions. Let them know exactly what you have planned for what days and when they should promote them.
Give them some graphics they will need to promote those products (pro tip: create special promotional graphics for each sales day).
Get them excited about how much they can earn. Remember, affiliates love numbers!
Write up some sample scripts that they can quickly email to their email list, so it would be almost too easy to promote you.
2. Reactivate Existing Customers
I'm not sure who said it, but there's a quote that goes around saying that it's easier to sell to an existing customer compared to recruiting a new customer.
Whoever it was, they're 100% right.
Reactivating existing customers who haven't purchased in a while is the #1 missed opportunity by store owners.
But, you do have to go about it the right way.
Here's what I suggest:
Take into account their prior purchase history.
Give them a coupon deal that will appeal to them based on their activities.
The higher the relevance, the more effective and influential the deal will be.
Since they've already done business with you, you don't need to tell them about your company; you just need to provide them with the opportunity.
Upsell or cross-sell them—it's really up to you. Just make sure it's relevant to their needs, and don't be afraid to segment your customer audience and run multiple different promotions.
Hint: you can use Advanced Coupons extension to help you get started.
3. Ramp Up Your Advertising Spend
Third, if you're using paid acquisition and paying for advertising, this is the time of year to double down.
Because of the sales and because of the overall "mood of buying", as I like to call it, you'll likely be experiencing your highest conversion rates on your spend.
Doubling down your advertising spend will drive more sales at a time when it's most effective for you.
4. Use Limitation Pressure On Every Deal
On every deal, you should be using some sort of pressure aspect.
This time of year, a time limitation makes incredible sense because we have hard dates.
You can also utilize tools like countdown timers to significant effect. I recently used one of these on an October/Halloween promotion, and it was the most effective promotion we've ever run due to it.
If you don't want to do a time limit, you can also try doing a limit on the number of items.
For example, only 100 items in stock and first come, first served. If you miss out, you miss out.
OptinMonster is a pop-up lead generation tool, and they've just introduced a few enhancements to their countdown timers. I highly recommend using something like this for your promotions this year.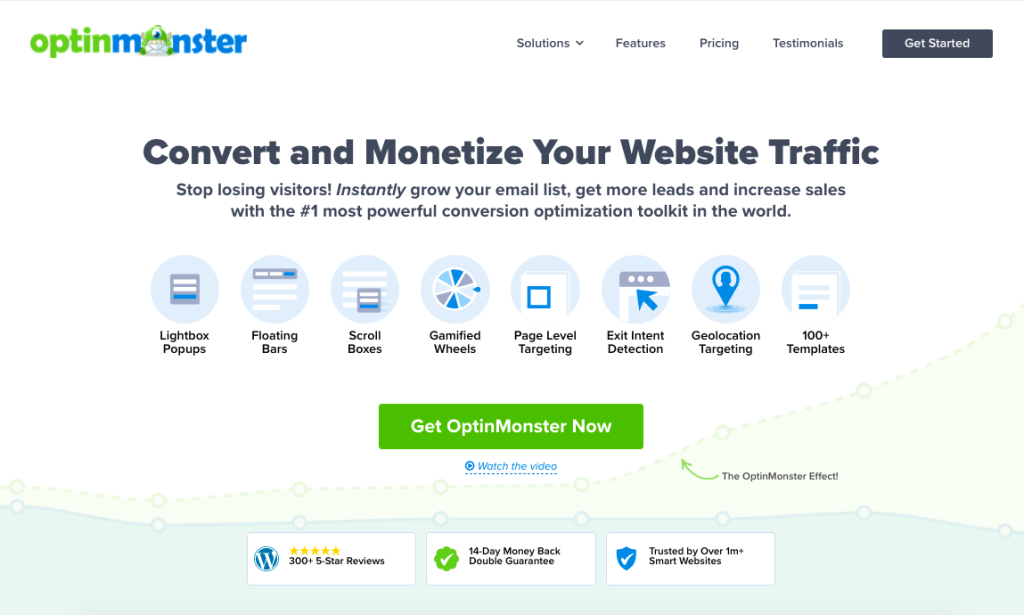 5. Create Freebies
Fifth, spoil your consumers with exciting freebies! While freebies are an amazing drawcard and attention-grabber, they are also a great way to make your target market feel valued.
If you can create some freebies to give away with orders, you'll be laughing as the orders come rolling in.
There's nothing quite as awesome as getting something for free. Plus, customers respond really well to deals that have an added free bonus!
So, this sales season, don't be scared to use your imagination and see what you can come up with!
6. Run Irresistible Giveaways
Now comes the fun. Giveaways!
A giveaway serves multiple purposes:
People get excited about winning something.
You can take their email address for future marketing opportunities.
Customers are encouraged to share the giveaway to encourage a viral loop.
Giveaway tools like KingSumo are fantastic for this exact purpose because they let you set up a page quickly where people can enter and share your giveaway for extra entry points.
The important part is to collect emails, though, because then you can continue the conversation long after the giveaway.
People love giveaways, and they love them, even more at this time of year.
7. Pump Your Email Lists
Lastly, I want to encourage you to pump your email lists.
For some reason, people seem averse to sending too many emails to their lists.
Do you know how many offer emails I received last year? It was crazy. Literally hundreds.
The fact is that only 20-30% of your list will even open your email; the rest won't even see it.
You'll need multiple touch points and multiple offers over time to even reach a small segment of your list.
And if people unsubscribe, that is actually a good thing because you no longer have someone on your list that wasn't going to convert anyway.
So, start building up that list and draft some emails!
Have other ideas for this coming sales season?
We'd love to hear more about what you're planning for this sale season and how you are running your promotions.
If you use WooCommerce to run your store, you'll need an extension like Advanced Coupons to schedule those coupons, set cart conditions and run BOGO deals, so go check out the features while you're here!