As an online store owner, it's important to properly track your sales and conversions to stay on top of your performance. However, figuring out how to go about it can be difficult. Fortunately, using a WooCommerce reporting plugin can help.
Using an automated tool can help streamline your workflow and make it easier to gain key information and insight into your productivity.
In this post, we'll start by introducing you to WooCommerce reporting plugins and explaining why they're helpful. Then we'll provide you with a list of seven of the best options to choose from. Let's jump in!
An Introduction to WooCommerce Reporting Plugins
If you want to make your online store as successful as possible, it's crucial to be able to see what's going on with it. This includes critical activities and analytics, such as conversions, sales, traffic sources, etc.
Making data-driven decisions can help you improve your performance, better understand customer behavior, and ultimately drive revenue. The most efficient way to gather this information is to use a WooCommerce reporting plugin.
Reporting plugins can help you automate your workflow and simplify otherwise mundane and time-consuming tasks. Using a tracking, analytics, and reporting tool for your WooCommerce store, you can more easily identify which of your marketing strategies are working and which you may need to tweak.
However, there are a handful of WooCommerce reporting plugins to choose from. To select the best one for your business, it's important to spend some time researching to learn about the most popular options and what they have to offer.
7 Best WooCommerce Reporting Plugins (2023)
Now that we understand more about WooCommerce reporting plugins, it's time to dive into which options to consider. Below are seven of the best reporting plugins to use.
MonsterInsights is among the most popular WordPress analytics tools for online businesses. You can use it for universal and page-level tracking.
In addition to a Google Analytics dashboard, it provides you with real-time stats and enhanced e-commerce tracking. Its e-commerce add-on makes tracking your WooCommerce sales effortless.
With this WooCommerce reporting plugin, you can access a variety of crucial information. This includes:
Store revenue
Total number of transactions
Conversion rates
Top conversion sources
Average order value
Plus, you can access all of the information you need directly within your WordPress dashboard. It also comes with a Popular Products feature that enables you to display your best-selling items anywhere in your store.
There is a free version of the plugin available. However, to unlock all features, including the WooCommerce reporting, you'll want to upgrade to a premium plan.
Metorik is another popular tool you can use for WooCommerce reporting. This premium plugin offers a variety of useful features that extend beyond just analytics, including:
Real-time reporting
Email automation
Product insights
Customer tools
Segmentation
Metorik isn't built specifically for WooCommerce, as you can also use it with Shopify. However, it includes robust reporting information on revenue, orders, customers, and more.
Another useful feature is that it lets you build your own custom dashboards. It also enables you to run multiple e-commerce stores. Then you can access all of them from a single dashboard.
There is no free version of Metorik. However, you can sign up for a 30-day free trial before committing to a paid plan.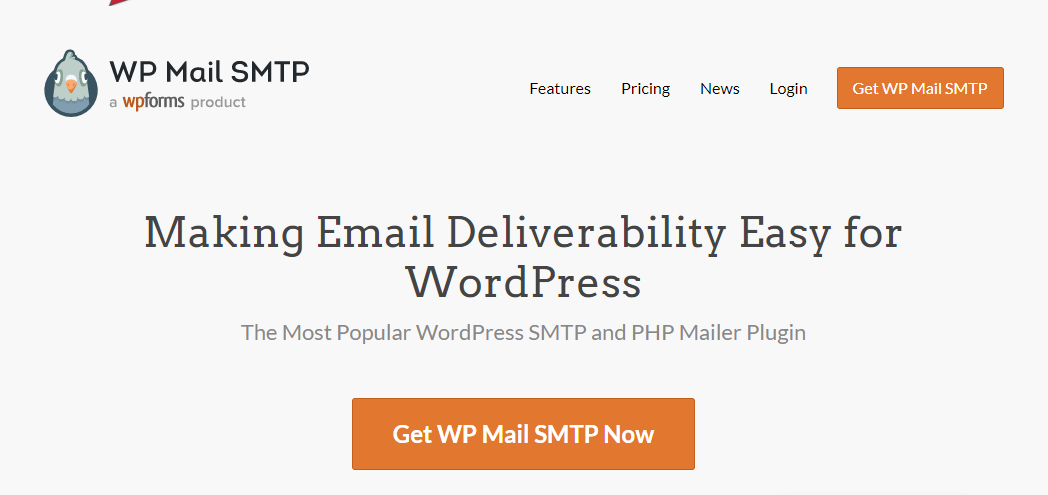 When it comes to email marketing and tracking, WP Mail SMTP is one of the best WooCommerce plugins you can use. This premium tool lets you manage a wide variety of information relating to your emails.
For example, you can use it to:
Deliver product receipts to customers
Keep detailed email logs
Get a weekly email delivery summary
See open and click-through rates for WordPress emails
By closely monitoring and tracking your emails to customers, you can gain better insight into your deliverability and help prevent emails from being marked as spam. You can also understand which emails are performing best so you know which tactics to maintain.
If emails aren't a big part of your online business, this may not be the best tool for you. However, if you want to check it out, there are multiple pricing tiers to choose from.
Product Sales Report for WooCommerce is a freemium plugin that you can use to set up custom sales reports for your WooCommerce products. It offers toggle sorting options and the ability to include or exclude items based on a range of factors.
For example, you can sort by:
Date range
Product category and ID
Sales status
You can also customize the fields to include in the report and generate it with one click.
The ease of use of this WooCommerce reporting plugin makes it a solid choice if you often have to collaborate or share your reports with other parties. You can also create and view the reports directly from your WordPress dashboard. Alternatively, you can download it and export it as a CSV file.
One of the best things about this plugin is that you can use it for free. However, if you want even more advanced reporting features, there are also premium versions available.
Sales Report by Country for WooCommerce is a free WooCommerce reporting plugin that lets you easily create reports directly within WordPress. However, as the name suggests, this tool generates sales reports based on specific countries.
You can use it to track sales for your store within certain regions. It is far from the most feature-rich option on this list.
However, it can be useful if you run an international store. It's also incredibly easy to use. There's no setup needed. You can simply install and activate it on your WordPress site. Then you can view the sales report under your WooCommerce reports section.
You can also sort the data of your reports by date ranges. This includes days, weeks, months, and years.
Drip is an email marketing and SMS automation platform that can help you enhance your e-commerce business through data-driven insights. It provides powerful segmentation features that you can use to personalize your marketing.
When integrated with your WooCommerce store, Drip can make it easier to see what's working and what's not using, thanks to being able to see purchase stats per email. Then you can target customers based on their actions and purchasing behavior.
Drip also provides intuitive dashboards and a handful of analytics tools. For example, you can create custom tags for fields that are only visible to you. You can use the tags to create dynamic audiences and personalized messaging.
You can begin using Drip for free for 14 days. However, you'll need to upgrade to a premium plan after that.

ActiveCampaign is a popular email marketing and automation platform that you can use for your e-commerce business. However, it also offers an ActiveCampaign WooCommerce plugin that you can integrate for tracking and analytics purposes.
For example, this tool allows you to:
Sync customer and purchase data between platforms
Gain visibility into each order that's synced
Trigger automation upon shopping cart abandonment
Manage historical data sync
Confirm orders once data sync is complete
In other words, this reporting plugin can help you determine whether customers opt-in for marketing. It also lets you see purchase stats per email.
The ActiveCampaign for WooCommerce plugin is free to use. However, to take full advantage of the platform, you'll likely want to upgrade to a premium plan.
Conclusion – Best WooCommerce Reporting Choices
If you want to easily track and monitor the performance of your online store, it's important to utilize the right tools. To keep track of sales and analytics, you can use a WooCommerce reporting plugin. However, figuring out which one to use can be tricky.
In this article, we discussed seven of the best reporting tools to consider. Some, such as MonsterInsights and Metorik, are general, all-in-one solutions. However, there are also more niche options. For example, WP Mail SMTP and Drip are excellent if you largely depend on email marketing, whereas Sales Reports by Country for WooCommerce can help with international sales.
Do you have any questions about WooCommerce reporting plugins? Let us know in the comments section below!