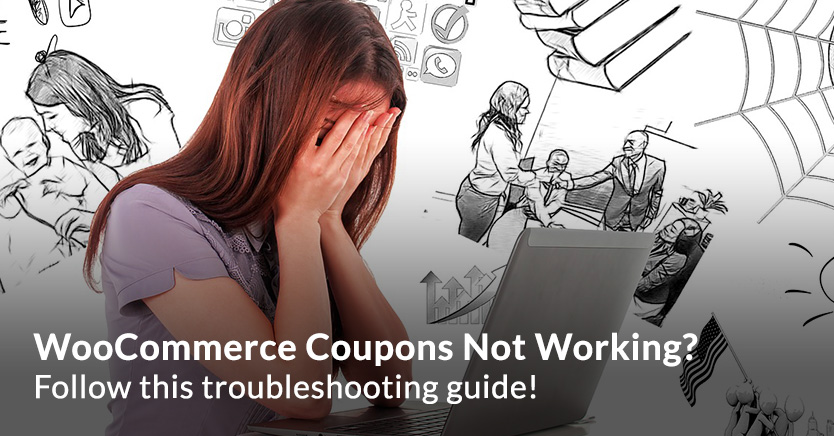 Sometimes when you're setting up a new deal in your store you'll find the WooCommerce coupon not working. If you're trying to troubleshoot this issue you've come to the right place.
This guide will take you through all the common things that might cause a WooCommerce coupon to stop working.
Go through each of the potential causes and see if it helps.
If not, we have some further suggestions at the bottom of the article.
WooCommerce Coupon Not Working: List Of Potential Causes
There's a number of potential causes for WooCommerce coupons to stop working. We'll go through them together one by one.
Cause #1: The customer is using the wrong code
Yes, it's an obvious one, which is why it's first.
Double check the spelling, test it yourself and check as a Guest user as well to rule out any other issues.
Cause #2: Check the coupon is in Published status
If the coupon is working for you as an Administrator or Store Manager user role, but not working for Customer roles or Guests then it's likely the coupon is not in Published state.
The only way to change the status of a coupon is via the Publish box on the top right of the screen when you're editing the coupon.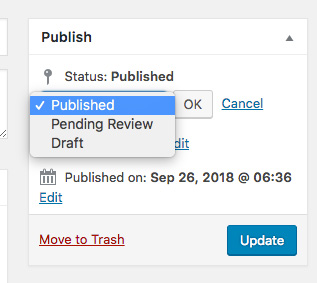 Cause #3: Coupon has been restricted by usage limits
WooCommerce has coupon features that restrict the number of usages of the coupon.
You can restrict coupons based on the following:
Total use the coupon has had
Times a single customer has used it
Max number of items it can apply to
Firstly, ensure that the settings on your coupon are correct the way you want them.
Next, make sure that your customer hasn't hit one of those restrictions already. If they have that would explain why it's not working.
Cause #4: Coupons have been switched off globally
Another potential issue is if the global setting that enables the coupon system has been bumped and turned off.
If so, it should be fairly obvious as the coupons area will be missing from the WooCommerce menu in the backend.
To fix this:
Navigate to WooCommerce->Settings
Go to the General tab
Looks for the settings marked "Enable coupons"
Ensure the checkbox titled "Enable the use of coupon codes" is checked and hit save
Cause #5: Conflict with another plugin
If you're confident that it's not a configuration issue with the coupon itself or the general settings, it's possible that another plugin is causing a code conflict.
In this case, it's advisable to do a "general debug" which should help you isolate what is happening.
To do a general debug you should:
Disable all other plugins except WooCommerce
If possible switch to one of the default themes (like TwentyEighteen)
Check to see if the issue is still present
If the issue is no longer present, start re-enabling plugins one by one, testing in between for the problem
Continue until you isolate which plugin or theme causes the malfunction
If you can eliminate the problem plugin, do so. Otherwise, it's time to reach out to that plugin's author. Ensure you give them all the evidence that points to their plugin being the cause.
Cause #6: Out of date plugins or WooCommerce core
Another potential cause might be due to an out of date plugin or even an out of date WooCommerce core.
If you have updates pending on your Dashboard you need to keep up to date.
By letting your store lapse you run the risk of being hacked or your site malfunctioning as things get out of date.
Scared of pressing update? If it's a big update I don't blame you and I would actually recommend you follow the next tip.
If it's only a patch or two behind, it should be pretty safe to apply. But if you have a person contracted to work on your site, always check with them first before processing any updates you aren't sure about.
WooCommerce Coupon Not Working Still? What To Do Next…
If you still can't isolate the problem then I'm afraid you might need to enlist the help of a skilled developer to troubleshoot the issue for you.
It might be something you installed recently, a theme code change, or simply an out of date system.
I recommend you look at hiring a known WordPress expert via Codeable.io. They only use developers with proven WordPress and WooCommerce and it's quite cheap and affordable for store owners.
Problem solved? Great! Here's a bonus tip…
If you're interested in using coupons to promote your store then you should check out Advanced Coupons.
Advanced Coupons is a WooCommerce extension that lets you:
Check conditions before applying a coupon to enforce your coupon offer terms
Easily run Buy One, Get One (BOGO) deals
Automatically add products on coupon apply
Set start and end schedules for coupons
Restrict coupons to certain user roles
Automatically apply coupons based on cart conditions
Show a coupon notification with one click to apply buttons when it detects a valid offer
Generate coupon URLs for use in emails to apply coupons with a link
Click here to read all about the Advanced Coupons features. You'll be amazed by the flexibility and the new types of deals you'll be able to run in your store.