In the ever-evolving world of e-commerce, understanding consumer behavior is essential for any business. So as we enter the new year, it's important to stay ahead of the curve and have a good understanding of upcoming consumer behavior trends.
This article will provide you with an overview of six consumer behavior trends you need to know for 2023. As businesses continue to focus on customer experience, these trends will help you stay ahead of the competition and create a personalized shopping experience for your customers.
Whether it's leveraging data-driven insights or investing in management and marketing technologies, these consumer behavior trends will help you make consumer-centric decisions and drive more revenue. So let's take a closer look at the six consumer behavior trends you need to know for 2023!
Millennials Are Becoming Shoppers By 2023
The first thing to note is that the "shopping generation" is here to stay, & millennials are leading the way.
Millennials are the generation that is reshaping today's shopping habits. They are known for preferring to buy things from brands they trust rather than from large online retailers. This means that retailers that cater to this audience will succeed in 2023 — or sooner if they plan ahead.
While previous generations were forgoing shopping for Black Friday and instead using it as an excuse to binge-watch Netflix (or both), millennials are now entering the grocery store armed with their cell phones, ready to make their next meal or outfit their kids' school lunches.
In fact, Oberlo claims that younger individuals shop online more frequently than older folks. Specifically:
The age range of internet shoppers in the US is 25 to 34, 20.2%.
Millennials are the largest demographic of digital consumers.
In the US, only 14.4% of internet shoppers are 65 years of age or older.
6 Consumer Behavior Trends You Need To Know For 2023
There's no denying that consumers' thoughts and actions play a significant role in your product offering, marketing, and design. With the rapid growth of technology in e-commerce, each year brings new trends. Here are 6 trends you need to know for 2023 to rise above the competition:
1. Shifting consumer habits of minimalistic design.
Over the past few years, minimal consumption has drawn more attention, and many consumers have embraced this idea. This is because minimalism, in recent years, has been built to highlight subjective well-being, happiness, professionalism, and increased quality of life.
About 35% of American consumers say they want to live more simply by getting rid of physical clutter. Minimalism in e-commerce site design can boost sales.
The presentation of products in a minimalistic style can highlight their essential selling qualities in a novel approach. For instance, Bose's website draws attention to its audio sunglasses with excellent graphics, a clear call to action, and brief text:
2. Consumers want more control, less advice, and fewer mistakes.
It's perhaps not surprising that consumers are increasingly focusing their attention on the products they buy online — after all, this is where most of their purchases will occur.
But what store owners need to realize is that just because people shop online, that doesn't mean they want advice from the vendors or want to be sold products they don't need or want. While giving them an insight into what sells the most, in 2023, it's unlikely that they'll purchase it.
Instead, focus on making purchasing decisions simpler for your customers.
A study by Harvard found that the "decision simplicity index"—a measure of how simple it is for consumers to gather and comprehend information about a brand, how much they can trust you, and how easily they can weigh their options—is the best tool for evaluating consumer-engagement efforts.
In other words, a brand's decision-simplicity score increases the simpler the journey leading up to a purchase it makes.
3. Inflation and prices impact consumer purchasing powers.
As the modern world becomes more digital, the costs of using products and services are also significantly increasing. Inflation is one of the most visible examples of this trend.
The price of almost everything has increased in recent years, from groceries to airfare. This has prompted many people to ask themselves whether it's worth spending money they don't have on things they don't need or services they don't want.
According to NielsenIQ report, consumers are more concerned about the alarming recession and feel less comfortable about their financial future:
In terms of economic stability, 52% feel less safe.
The ability to cover everyday expenses makes 29% of people feel less confident.
25% feel less secure about the size of their household's income.
These staggering numbers only prove one thing: if store owners don't adapt, the steadily growing prices may heavily impact e-commerce sales in the coming year.
4. Sustainable products top the consumer behavior trends.
According to the World Bank, by 2023, consumers around the globe will have more access to sustainable products than ever before. This will be possible through a combination of factors, including a rising level of development and an increasing number of people becoming conscious about the environment.
Sustainable products are those that promote long-term growth over short-term profit. They are also known as 'natural' or 'organic' products. These products are generally found in stores, whether they be department stores or grocery outlets.
However, according to Deloitte, the sustainability trends for 2023 go beyond environmental responsibility, such as producing more 'organic' products or reducing waste. They also contain initiatives to enhance working conditions and staff well-being.
Here are some sustainable trends in 2023 reshaping the industry:
Improve delivery as a priority to lessen your carbon footprint
The rise of the circular economy
Green and equitable workplaces
Chain of ethical commerce
Use of cloud technology
5. More social commerce spending will take place on TikTok.
The rise of social media has meant that brands can now connect with their target audience much more effectively. Whether it be through a traditional search engine marketing strategy or a more targeted social media approach, marketers have realized that they need to work smarter, not harder, in order to stand out from the crowd.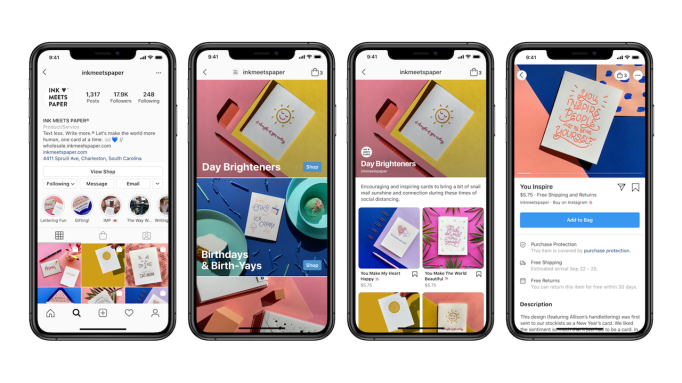 In the same way that Facebook has become an essential stop on the road for anyone interested in modern society, the same is true for other social platforms. TikTok is one such platform that has become extremely popular among teens and young adults alike.
TikTok is a video and image chat app that allows users to post videos and photos with only a few taps and a single login requirement. It also offers additional features like notifications for new uploads, favorite re-plays, and group chat functionality.
The app's popularity and ease of use make it an ideal medium for advertisers looking to reach this younger audience. As such, we can expect more spending on social commerce on TikTok in 2023.
6. Personalization using third-party-free data.
Personalization with zero data means knowing exactly who your customers are before they even interact with your brand.
It's about building effective customer experiences that leave them feeling special, not impersonal advertisements. It's about understanding your customers individually so you can deliver relevant content and experiences that speak directly to their needs.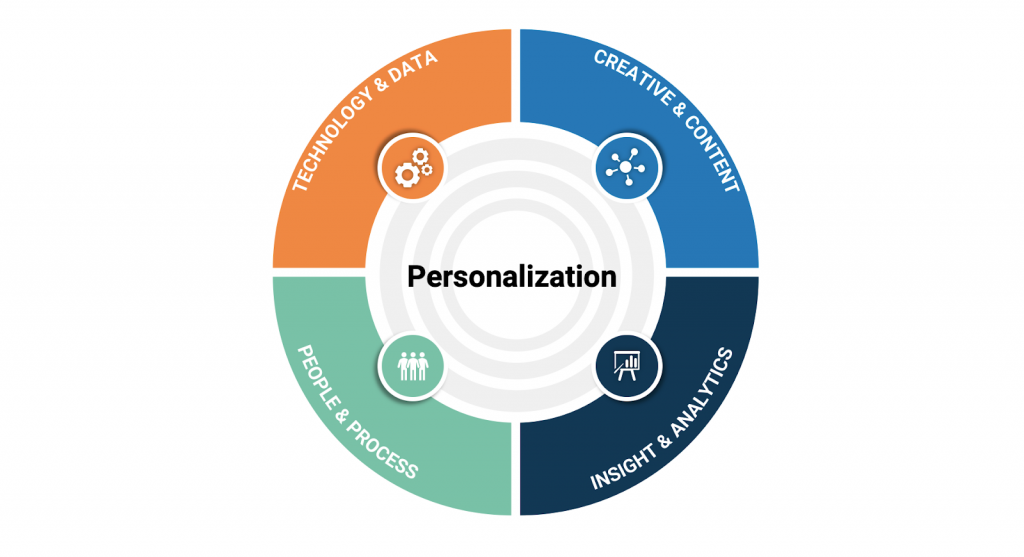 In 2023, companies that want to remain competitive in the marketplace need to learn about their customers. They should not just accept what their data tells them, but they should leverage it to make their customers' lives easier, more enjoyable, and more productive.
In a world where every website you visit leaves a digital fingerprint and social media posts are traceable by algorithms, personalization is essential for brands to stand out from the crowd and remain relevant. Even for those of us who know how creepy and frustrating this may be — it's still a good thing!
Conclusion
Trends come and go. But when it comes to consumer behavior, the future is not determined by what has gone before. Instead, it is shaped by what lies ahead. That is why you need to learn how trends in consumer behavior will affect your business in 2023.
In this article, we listed 6 consumer behavior trends you need to know as a WooCommerce store owner for 2023. We also shared some examples to give you an insight into where to start:
Shifting consumer habits of minimalistic design.
Consumers want more control, less advice, and fewer mistakes.
Inflation and prices impact consumer purchasing powers.
Sustainable products top the consumer behavior trends.
More social commerce spending will take place on TikTok.
Personalization using third-party-free data.
Do you have any questions or additional information about consumer behavior trends in WooCommerce? Let us know in the comment box down below, or send us a message!