Discounts are an essential element of e-commerce. In fact, research shows that 67% of online shoppers say they view coupons positively, and 69% shop more often at retailers who offer them. However, many brand marketers struggle and wonder how to write a discount offer that actually sells.
After all, not everyone can run a successful discount store like Craigslist. That's why if you want to start selling products for less, you need to understand how people will perceive your offering and what benefits they will consider worth paying a lower price for.
In this article, we'll dive deeper into the art of selling discounts. We'll discuss the benefits, psychology, and tools you can use to level up your discount offers. Then, we'll share 13 ways you can write a discount offer that sells. Let's dive deeper into it!
Are Discounts Effective?
Do discounts work? That's the million-dollar question for many businesses, and the simple answer is yes.
By now, you've probably heard that in order to win customers' hearts and minds, you need to offer discounts. This makes sense: A happy customer is the best way to keep your competitors at bay. But why are discounts effective, exactly?
A discount is a form of promotional marketing that aims to reduce the cost of buying certain goods or services so that more people can benefit from it. You have a lot of discount offers to choose from, but they all have one thing in common: a deadline.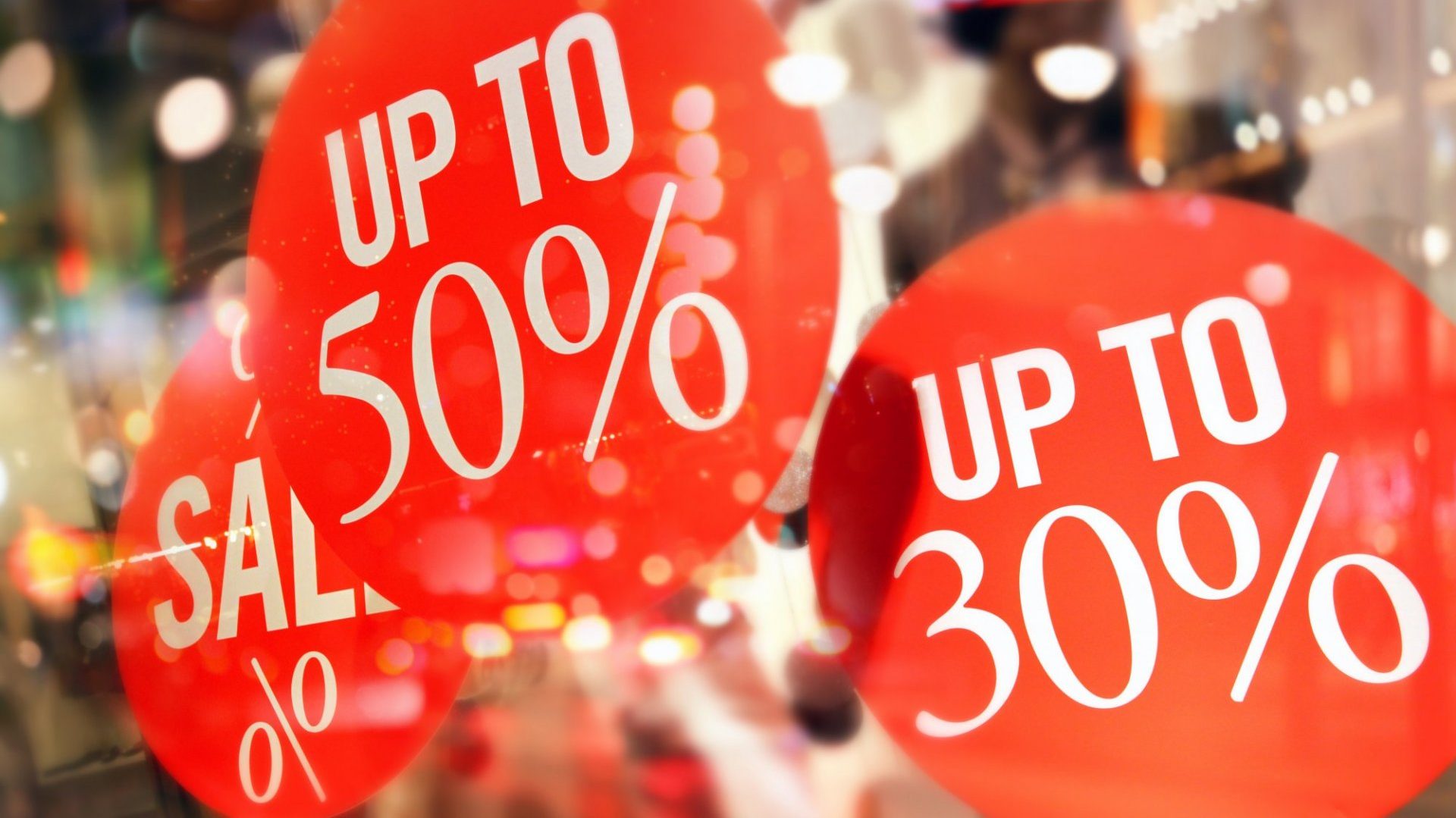 Given that they are only valid for a limited time, most discounts operate on the idea of urgency.
People are likely to miss out on the opportunity to save money if they don't purchase the product immediately at a discounted price.
There is a sense of urgency. Discounts are effective for precisely this reason—the fear of missing out.
According to the Pleasure Principle and the Regulatory Focus Theory, this is anchored in how people are drawn to pleasure and naturally avoid pain. In other words, people seek discounts to avoid the discomfort of worrying about missing out on a deal.
Advantages Of Offering A Discount
Now that we know discounts are effective, let's jump to the second most important question: how will they benefit my business?
Almost everyone in the business and marketing industries knows that discounts can be a powerful way to drive customer traffic, lower costs, and grow your business. Many businesses also give discounts to attract new customers or tip them off in case they are interested in purchasing from them again.
To help us paint a clearer picture, here are some important figures to remember:
When you offer a discount, you're essentially saying to your customers: "I value your business and want to reward you for it. So, instead of charging full price, I'm going to cut my prices by 10% to give some of my loyal customers a special deal on their next order. Is that okay with you?"
Because of this, offering discounts can be a great way to grab the attention of potential customers.
They are a way for stores and businesses to show that they care enough about their customers to offer them a discount rather than just charging them full price. Discounts can also liven up store products or services that are generally unappealing or boring, so people will come back again and again.
How To Write A Discount Offer That Sells?
Offering a discount can be as easy as posting a notice on your social media accounts or website. Or you can advertise it in various ways such as through advertisements, press releases, and even videos on YouTube. The key is that you offer it.
But of course, there are guiding principles to follow if you want your discounts actually sell. In this section, we'll dive deeper into the ways you can produce results off of your offer:
1. Try BOGO discounts
Who doesn't love freebies?
Even when compared to higher-quality items at a discounted price, customers typically overvalue the benefits of "free". People would pick a free Hershey's Kiss over a $14 Lindt truffle for example.
For this reason, BOGO (Buy One, Get One) deals are an excellent way to leverage a deal to attract customers. Check out Papa John's example:
2. Host gamified offers
You can use gamification – a fun, and entertaining activity, to your offers and promotions. Your customers will be drawn in to engage if there is a sense of surprise and amusement.
Gamification increases customer engagement and aids in creating a satisfying user experience.
Additionally, a happy customer is one who returns to your online store and makes additional purchases. For example, take a look at Sephora's "Play!" scheme:
Sephora puts together a brand-new assortment of its newest and best-selling products, after which it develops a game using those products.
3. Send out low-stock alerts
Humans frequently exhibit the psychological phenomenon of valuing things more when they are less accessible to them. You can use this strategy for your temporary promotions.
You can draw clients' attention to the amount of a product that is still available rather than displaying the entire stock. A buyer has even more incentive to buy a product right away when they realize that it is almost sold out.
4. Partner with influencers
Influencer marketing has increased dramatically over time since it has a 37% higher rate of customer retention than other channels for consumer acquisition. Working with influencers will help you reach a wider audience and increase sales.
If you want to get on with this marketing, start by giving the influencers you've chosen a special coupon code so they can distribute it to their audience.
You can request that these influencers post the discount code on their social media pages based on your budget. For example:
5. Promote your sales end/expiry date
Sometimes, claiming that you run a flash or time-limited sale is not enough. Visitors may have assumptions about your offer if you don't provide a time or date for it. They may assume that the deal is valid for the upcoming day or week.
In that event, adding hard deadlines to your campaign can elicit a sense of urgency. In contrast, if you give your audience some time to reflect, they will put off making a choice. And if the wait is too long, they can decide not to buy anything at all!
6. Send discounts via email
Email marketing is still the most efficient way to communicate with your target audience, regardless of how far technology has advanced. Send out weekly or monthly newsletters created using email newsletter templates to keep your recipients posted about upcoming updates or features.
This makes it possible for you to stay at the front of their minds so that, when the moment is right, they will act on whatever you are giving.
Almost any offer you are doing can have its own promotional emails created:
Time-limited deals
Customer or subscriber-only discounts
Holiday or seasonal promotions
Product releases
Fresh arrivals
Welcome offers
Giveaways
Any further special offers, such as refer-a-friend, buy-one-get-one, coupons, and discount codes
7. Spice up with holiday-themed offers
Offers for the holidays are no longer just available on Black Friday, Thanksgiving, Christmas, or New Year's. Today, online retailers also offer exclusive discounts on holidays like Valentine's Day, Mother's Day, Women's Day, and many more!
If you want to instill a sense of urgency + make it still fun & engaging for your buyers, make sure you take advantage of the holiday spree! Look at Samsung's promo special, for example:
On top of holiday-themed discounts, you may also provide complimentary gift wrapping or the choice to include a personal note with the presents. It gives the receiver sentimental value and encourages them to shop in your store.
8. Highlights benefits in calls to action (CTAs)
Use something intriguing and original for your action points instead of the typical wording "Click Now".
According to Optimizely, out of the top 15, they discovered that 10 of them used the word "get" and 9 of them used the word "your." Meaning that the phrase "Get Your [Benefit]" attracts the majority of shoppers. For instance, you can use phrasings like:
Claim Up to 70% Off Now
Start HUGE Saving
Sign Up Now for a Once-A-Year Discount
Claim Your Free AirPods Pro
9. Launch a referral promo
A referral program is an additional strategy for expanding your customer base and boosting sales. Plus, wanting something in return is one of the reasons why customers stick with a company and start recommending it to their relatives and friends.
Your store should give referral rewards or offers to encourage customers to tell their friends and family about your website in order to have a successful referral program. Both the individual making the referral and the person they are making can receive a referral bonus.
10. Exclusive cart abandonment offer
Globally, 68% of shopping carts are abandoned on average. This shows that an alarmingly high percentage of clients leave your store without making a purchase.
By urging the customers to complete their purchase with an alluring offer or discount, you can still take advantage of that seemingly lost chance. One good example you can try is Aden & Anais' cart abandonment strategy:
With the subject line "We added free shipping to your basket," they have started a promotion for cart abandoners that offers free shipment with a special coupon code. They also have promoted additional products using that abandoned cart reminder (boosting up and cross-selling).
11. Use pop-ups or exit-intent
A compelling offer alone won't generate sales; customers also need to be aware of the offers. Pop-ups are a fantastic approach to letting your customers know about your campaign.
When they visit an online store, online shoppers are occasionally still undecided. A pop-up that reminds customers of the offer or an exit-intent popup that appears just as a customer is about to leave your site can be used to speed up their trail to buy.
12. Customer loyalty reward
In a study conducted by PWC, 91% of consumers claimed to be a part of a loyalty program that is only open to members. They said that member-only discounts or offers were the reason they joined a loyalty program. As a business owner, you wouldn't want to miss this.
This means that customers are willing to join a membership club offered by an online retailer due to the perceived exclusivity and access to benefits and discounts. As an example, consider Target's REDCard, a customer loyalty program that offers its members a 5% bonus off of all purchases:
13. Re-engagement deals
You will come across one-time clients who, following their initial purchase, become inactive and inert. Some online retailers will simply leave that relationship neglected. By making re-engagement offers, you can still rekindle that connection rather than letting it fizzle out.
To give you a headstart, check out Glow Recipe's re-engagement or win-back offer. By stating the contact hasn't opened any emails in a while, they went ahead with the punch line:
Following this format helps in conversion. It is a useful reminder for email users who weren't even aware they had stopped receiving messages. Because it includes both a discount and images of things they recommend customers try, this email employs a type of one-two-punch strategy.
Conclusion
It's no secret that businesses need to find ways to attract customers while also keeping them coming back for more. In order to effectively market your products or services, you need to understand how people think, feel, and make decisions.
In this article, we walked you through the top reasons why discounts convert and why they help businesses grow. We also shared 13 ways you can write discounts that sell:
If you want to get started, there's no better plugin that can help you than Advanced Coupons. This powerful plugin extends your WooCommerce coupon features which help you write up any kind of discount you want to offer! For more information, see 100+ awesome features this plugin can do here.