If you're running an e-commerce business, then you already know how important it is to have an appealing website. Unfortunately, attracting people to your online store isn't enough. Unless you can find a way to encourage those guests to become paying customers, your business won't go far.
Here's the good news: you have plenty of conversion strategies at your disposal – and among the most effective ways to boost sales is to offer discounts via coupons. After all, even those who aren't too keen on parting with their cash find it hard to say "no" to amazing sales promotions.
The good news doesn't end there, however. With the popularity of e-commerce at all-time high, powerful online tools designed to enhance your selling ability now exist. Our Advanced Coupons Premium plugin for WooCommerce is a prime example of such a tool.
Specifically, Advanced Coupons simplifies the creation of effective coupons that you can share with anyone. So if your website sees a lot of traffic but less-than-stellar sales, consider giving coupons away to all your guest users. This will provide them with an incentive to end their window-shopping days and become actual customers.
In today's post, we'll discuss why coupons are so effective at converting guests into paying customers. Then, we'll jump into a quick, easy guide on how to use Advanced Coupons to reward coupons to guests. So let's get started!
Why Coupons Can Convert Guests Into Paying Customers
The fact of the matter is that coupons can attract and even retain customers.
Let's explore the reasons why:
1. Coupons make products more attractive
Any item selling at a reduced price (or for free) is far more attractive than items offered at their original cost. So if your guests see that you're selling a product for half its full price, they're more likely to pay attention to it.
And with that extra attention comes the increased likelihood that some of those guests will buy the product! You could even end up selling products that people would otherwise ignore.
This means coupons can attract new customers as well as clear out excess inventory!
2. Coupons boost customer loyalty
Because people enjoy rewards, offering them special deals can inspire feelings of closeness with your brand. And the more comfortable your customer feels with you, the more likely they'll keep patronizing your store. Consequently, this can ensure that they continue providing you with a source of income. Additionally, it can prevent other businesses from stealing your customers from you.
So what happens when you offer coupons to guests? Essentially, you tell them that you want to establish a relationship that will benefit them. This can provide them with the initial push that will convince them to become paying customers.
Additionally, it can increase the chances that they'll become repeat customers. Consider using coupon deals alongside a loyalty program to further enhance customer loyalty!
3. Coupons can raise awareness about your brand (while reducing marketing costs)
For a business to succeed, you need exceptional marketing skills. Unfortunately, creating effective campaigns can come at a steep cost.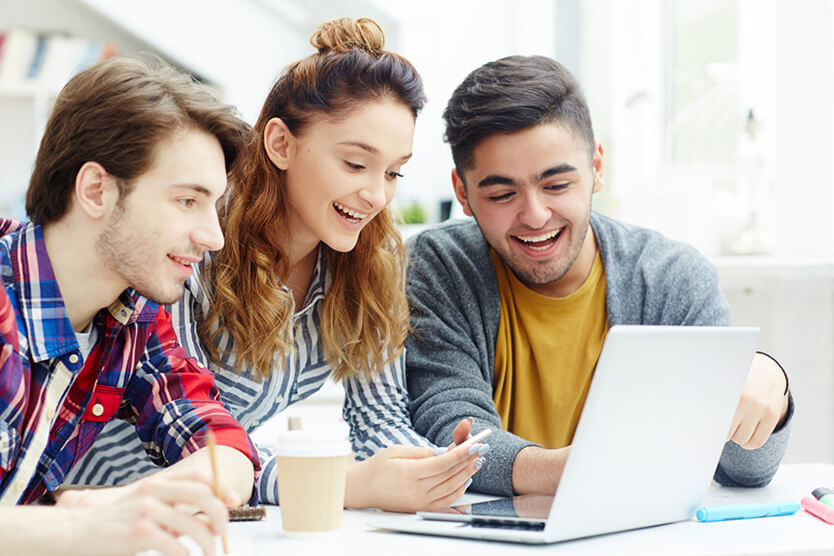 The good thing about coupons is that they bring joy to the people you offer them to. Those positive emotions can then urge them to talk to others about your promotion. This kick-starts a type of low-cost marketing strategy known as word-of-mouth advertising.
In other words, your guests will end up doing the marketing for you. As a result, more and more guests will seek out your store looking to take advantage of your discounts.
How To Reward Coupons To Guests (In 3 Simple Steps)
So we've established that offering special deals to guests can encourage them to become paying customers. But how, exactly, do we reward coupons to these guests?
We've got good news for you: our Advanced Coupons Premium plugin comes with a feature allowing you to give coupons to guest users!
Keep in mind, however, that Advanced Coupons Premium is a plugin for the WooCommerce e-commerce platform. As such, you'll have to purchase, install, and activate these tools before you can benefit from the aforementioned feature. Alternatively, if you already own the Advanced Coupons Free Plugin, you'll have to upgrade it to the premium version, first.
We're also going to assume you already know how to create coupons in WooCommerce. If not, please check out this guide.
With that in mind, let's get started on how to reward coupons to guests in WooCommerce!
Step 1: Navigate to the cart conditions
To reward customers with coupons, you'll have to give existing coupon-specific Cart Conditions. Basically, Cart Conditions define the criteria that a customer must meet before they can be eligible for a coupon. For this tutorial, we'll adjust the rules so that a user has to be a guest to receive your coupon.
To get started, you first have to select the said coupon. In your WordPress dashboard, click Marketing > Coupons. Then, on the right side, click the coupon you want to offer guests. You can also click the Edit button under the coupon's name.
Once you've selected the desired coupon, take note of the Coupon data box, then scroll down to Cart Conditions.
Now, onto the next step!
Step 2: Set the cart conditions
As stated above, Cart Conditions lets you create the conditions that a customer must meet for the coupon to be applied. In our case, we should establish a rule that says, "If the user is a guest, then allow them to use the coupon." This means only unregistered site visitors will receive the coupon. Thus, if the user is already a registered customer, they won't be able to use the coupon.
In the If box, click the dropdown menu, then scroll down and select Customer Logged In Status. Alternatively, you can enter "customer logged in status" in the search bar to be taken directly to the option.
Once you've selected Customer Logged In Status, click the Add button.
Next, click the new dropdown menu and click Guest.
As a result of these choices, the new rule is now, "IF the Customer Logged In Status is Guest, THEN allow the coupon to be applied."
Don't forget to click the Save Cart Conditions button! This will activate the new rule you've made and ensure each guest gets a coupon.
Note: if you'd like explanations about the other conditions, check out our Knowledge Base.
Step 3: Set the coupon usage limits
You don't want to let every unregistered site visitor keep using your coupon. After all, this could lead to coupon abuse and a massive loss in revenue.
For this reason, you have to limit the usage of this coupon.
In the Coupon data box, select the Usage limits tab, then examine the available fields.
Usage limit per coupon lets you decide how many times the coupon can be used by all customers before it becomes invalid. Set it to Unlimited usage so that an unlimited number of guests can use this coupon.
Usage limit per user determines how many times each customer can use the coupon before it goes void. Set it to 1 if you want each guest to be able to use it only once.
Reset usage count every lets you determine when the coupon becomes valid again after a customer uses it. For instance, selecting "every year" from the dropdown menu renews an invalid coupon at the start of every year, allowing each guest to use it annually.
If you want your guest to be able to use the coupon only once in their lifetime, pick Never Reset from the dropdown menu. Otherwise, you can choose Every Year or any other similar option.
Lastly, save all your changes by heading to the Publish box on the upper right, then clicking Publish (or Update if you previously published this coupon).
Conclusion
Enticing customers to your site is great and all, but to convert them into actual paying customers, you'll have to employ clever sales tactics. Thankfully, the use of coupons is a powerful strategy that can inspire those who visit your website to purchase from your store.
If you're using WooCommerce to run your online shop, you're in luck; our Advanced Coupons Premium plugin gives you the ability to reward guests for visiting your site. All you need to do is follow three simple steps:
Do you have any questions about how to encourage guests to become paying customers? If so, please leave us a message in the comments section below!