YouTube has taken over the world of video sharing and social media. Starting from humble beginnings, it has now become one of the most well-known media platforms on the internet. That's why it's so important for anyone with an online store to use YouTube videos to promote their products.
And the best part about this? It's easy for anyone to do!
In this guide, we'll show you how to harness the power of YouTube videos to drive traffic to your store, increase sales, and build a loyal following of customers who can't wait to see what you'll come up with next. So grab your camera and let's get started!
YouTube As A Tool For Marketing
Utilizing YouTube for promotional purposes will help you take advantage of a vast global reach of more than 1.8 billion users per day!
There are various effective marketing opportunities on YouTube regardless of the niche you operate in, which is why more and more businesses are using YouTube for promotional purposes. This cost-effective method engages users, who will be encouraged to take action when presented with stimulating content that's visually interactive.
People watch advertising over reading it, especially in today's fast-paced digital landscapes.
YouTube videos are easily accessible, and with various related videos on hand, reaching your target demographic has never been easier.
Who knows where your YouTube campaign will take you, but why not use one of many success stories as inspiration for your journey?
How To Use YouTube Videos To Promote Your Store
1. Discover The Right Format For You
What's great about YouTube marketing is there's no right and wrong approach. It's simply a case of experimenting to discover the right strategy for your current circumstances.
There are different types of video to consider, some of which will resonate with your viewer and some which won't. To give you a better idea of the types of videos to explore, consider the following list:
Unboxing videos
Product review videos
Tips & Tricks
Knowledge-base type videos/guides about your products
Niche knowledge
Customer interviews/reviews
Buying guides
We'll go into greater detail on this in the Video Creation section below.
2. Create & Customize Your Channel
Using YouTube as a promotional tool is fantastic because you don't have to be an expert.
Everyone can embrace this cost-effective method since anyone can be a creator by leveraging today's smartphone technology.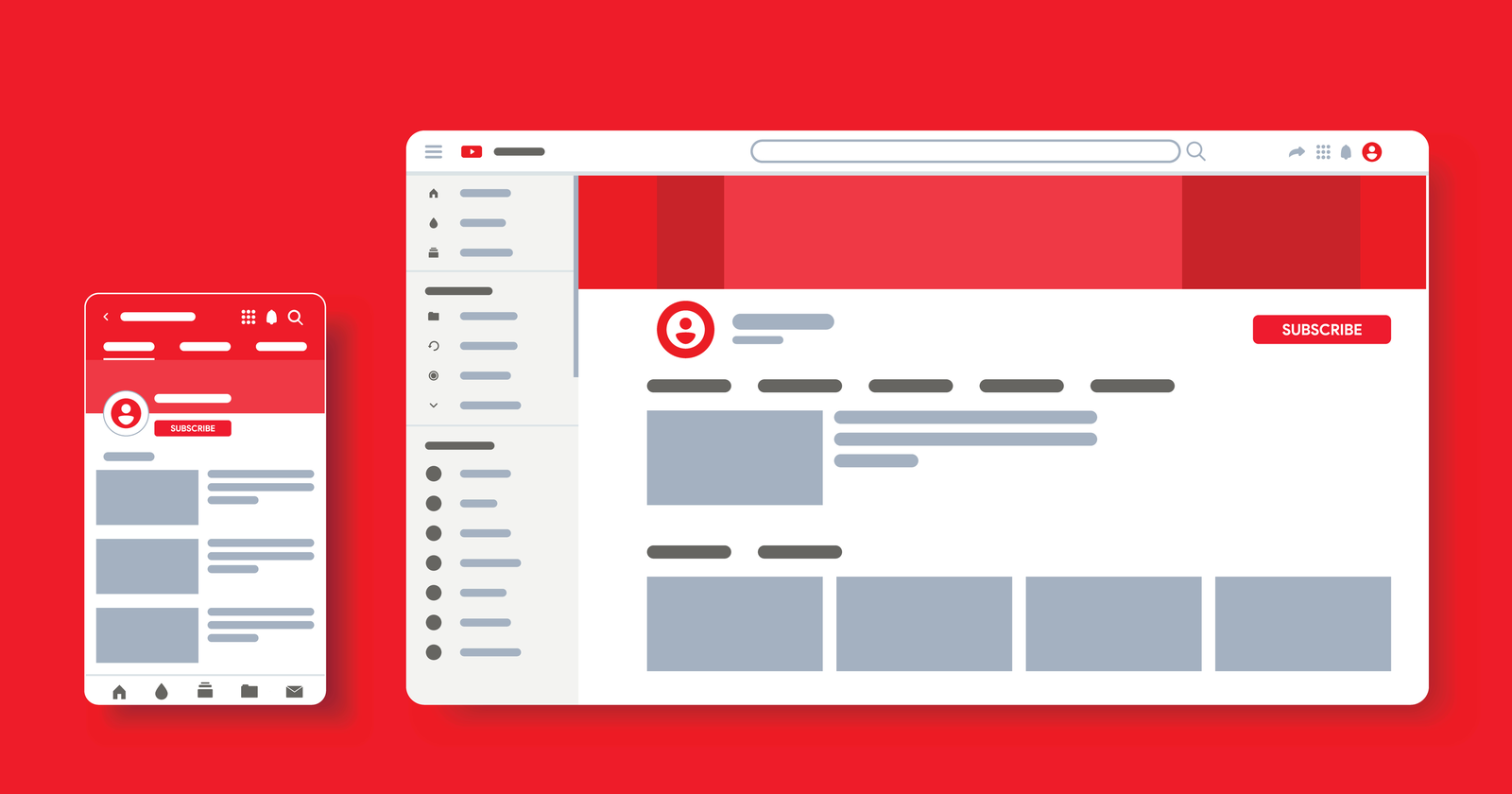 Creating your channel is the first step, before considering the environmental setup you'll use to capture magical moments.
Lighting is important, but another critical focus that's occasionally neglected is audio quality.
Keep your videos short and sweet to avoid losing your audience's focus.
3. Video Creation – What Videos Can You Use?
If you're seeking a professional aesthetic, it's important to focus on capturing the right lighting, while using the best microphone possible for crystal-clear audio.
A tripod and video editing software will go a long way too. Determining a video length that works well with your audience is another important consideration.
With everything in place, you'll next need to consider a variety of video that suits your target demographic. For example, consider this list of content ideas for your video marketing journey:
3.1. Reviews
These will serve as realistic testimonials that give your audience a chance to receive a product before purchasing it.
Reviews are very useful as reassurance when deciding to buy. They are made even more authentic when you incorporate genuine opinions from the everyday public.
3.2. Unboxing Videos
One of the latest and greatest ways to engage your audience, consumers love to watch people unwrap a product of interest before diving in and buying it themselves.
Unboxing videos have manifested into useful influencer marketing vehicles.
3.3. Explainer Videos
Capture your target market's attention with useful explanations, those which break down pressing complications.
3.4. Demonstrations
Understand the problems presented by your audience to resolve consumer queries.
You can use a 'day in the life' series of demonstrations for example, but most importantly get creative to deliver something impactful.
3.5. Behind The Scenes
Giving your audience an opportunity to see behind the curtain can be very intriguing. Behind-the-scenes videos foster engagement, alongside personalizing and perhaps bolstering a user-friendly perspective.
3.6. Educational Videos
As already discussed throughout this article, actionable content is everything. Users want to extract value from the videos they view, whether for entertainment or educational purposes.
Stressing your expertise is a great chance to prove your authority within the field while presenting credible information people can use in their everyday lives.
3.7. How To's
An extension of educational videos, these should be specific if you're to target the right market.
Generic videos serve a purpose, but specific videos will resolve certain criteria. For example, if you're doing a video on how to paint effectively, perhaps specify further by talking about how to paint on a certain material like drywall for example.
3.8. Interviews
Quite a contrast from the aforementioned video types, interviews can be devised more professionally.
You can incorporate a newsy style if you see fit, where interviewers are off-camera for added effect. This places more emphasis on the interviewee, but your range of possibilities doesn't end there.
Interviewing people on the streets is a great way to gain attention as well, an approach that brings authenticity to your strategy.
If you can get people to talk about your business on camera that's even better!
3.9. Comparison Videos
Keep these short and sweet to keep your audience entertained.
Your best shot at engagement is keeping videos at three minutes or less, comparing relevant products or services across the board to influence customers.
4. Keywords
Placing keywords within your video title, description, and tag sections is a crucial consideration.
By doing so, you're effectively explaining to the search engine what your video is about so that when people search for your videos they're more likely to discover them.
Remember to use keywords that relate specifically to your video, for example, if you're doing a video on coupon offers you'd use keywords like 'coupon discounts' and 'discount codes'.
If you're intrigued by the concept of offering coupons, it's well worth considering a coupon strategy as an extension of your marketing exploits, which can include everything from competitions to conventional advertising.
Though adding a discount section is often perceived to be difficult, it couldn't be any easier to execute in WordPress if you use a great tool like the advanced coupons plugin.
Keyword research is a great way to find hot topics within your niche, so you can create content that aligns with what people regularly search for.
5. Calls-to-Action
Your call to action will ultimately determine whether you're capable of converting prospective leads into paying customers. Though you probably won't be selling things directly, you will be looking to generate leads you'll eventually market to.
Use your video description as an opportunity to link to your blog, landing page, website, and anything else you deem relevant. You also can direct people to a relevant landing page, where you can capture additional contact information you'll later use for marketing.
Other calls to action include asking people to follow you on social media, asking them to subscribe to your YouTube channel, asking people to rate your video, and encouraging them to share your content on social media.
Conclusion
YouTube is actually a social network. Maintaining an active presence on the platform is crucial for interactive purposes. So when someone comments on one of your videos, try your best to get involved.
Whether it's a simple thank you or more, remember to respond to comments as much as possible!
Commenting on other people's videos is a great way to foster further engagement. Another way is by creating playlists of videos on similar topics and incorporating your content accordingly.
In alignment with preferencing a social approach, you should promote your videos to the world rather than relying on people coming to you. Spread the word on platforms like Facebook, Linkedin, and Twitter, and send emails to your subscribers too!