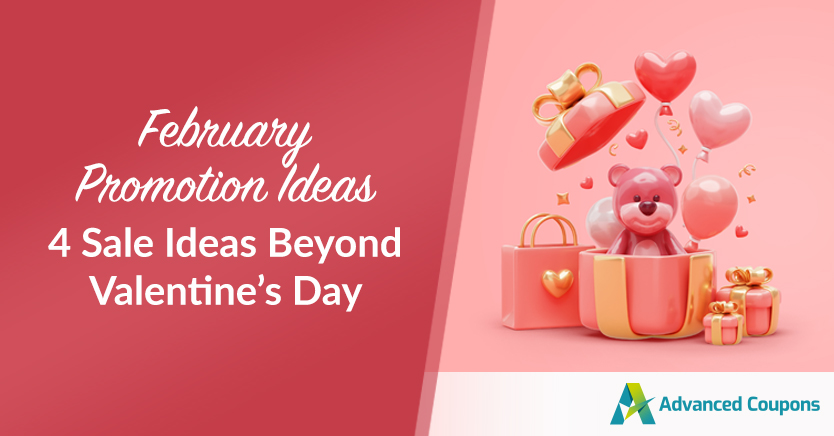 February is usually a quiet month in terms of sales. In fact, many businesses experience a slump between Christmas and Easter. Therefore, you may be looking for some February promotion ideas to boost activity on your online store.
Fortunately, you don't need to rely solely on Valentine's Day to increase sales in February. You can also design your offers around other events and ideas. These creative promotions can help you stand out from the crowd and escape the winter slump.
In this post, we'll discuss why it's a good idea to run promotions in February. We'll also look at some sale ideas (beyond Valentine's Day) and highlight some important steps to prepare for these promotions. Let's get started!
Why It's A Good Idea to Run Promotions In February
February is usually a slow month for many businesses. In 2022, online sales in February were down by 3.7 percent compared to January.
The decrease in online purchases during the month of February doesn't come as a surprise. After the busy Christmas period and the popular January sales, many people may not be able to afford another shopping spree until their bank accounts have had time to recover.
Running promotions in February may therefore seem like a bad idea. However, if you're strategic with your offers, you should be able to turn this quiet month into a busy one for your store.
Plus, promoting deals in February can help you stand out from the competition. Unlike January and Black Friday week, this isn't a popular time for sales. Therefore, you can offer deals that shoppers won't be unable to find anywhere else.
February promotions can also help you get rid of unwanted stock and make space for new products. For example, you might create a clearance sale for your winter items:
If sales are usually slow in February, running a promotion can help you create buzz during an otherwise quiet month. This may also be a good time to increase brand awareness and prepare your shop for spring.
February Promotion Ideas (Beyond Valentine's Day)
In the retail world, the month of February is typically dominated by Valentine's Day offers. This holiday is celebrated in many countries across the world, and a lot of businesses use it as an opportunity to promote special gifts for loved ones.
However, you don't need to plan your February promotions around Valentine's Day. Perhaps you'd like to do something different or run several offers throughout the month.
With that in mind, let's look at some effective February promotion ideas for your online shop.
Create an end-of-season sale
Many businesses, particularly those in the fashion industry, try to get rid of their leftover stock during the January sales. This way, they can make space for their spring collections.
If you're still facing unwanted stock in February, you can extend your January sale by creating Buy One Get One (BOGO) deals on select products: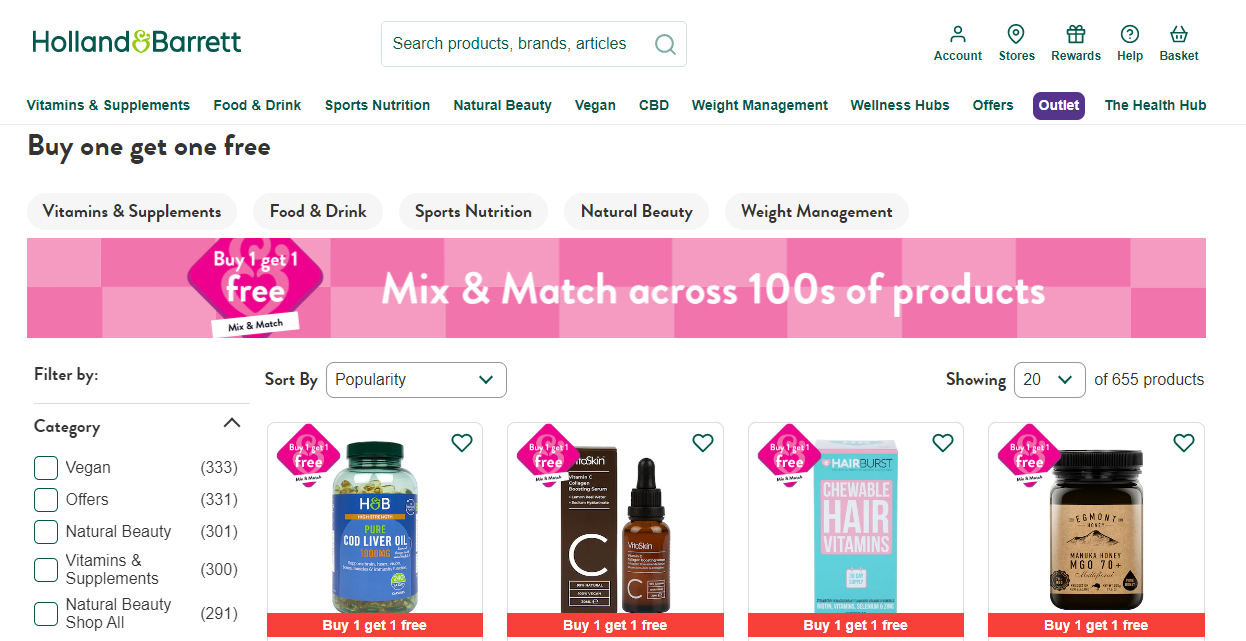 This means that customers will get a free product when they purchase a particular item from your store. You may promote this offer as an end-of-season sale and offer freebies with your winter products to clear out your old inventory.
Celebrate Singles Awareness Day
Singles Awareness Day is an unofficial holiday that was created as a response to Valentine's Day. It is celebrated on February 15 by single people. While it's not a popular celebration, designing a promotion around this day can help you stand out from the crowd.
During the month of February, many people are bombarded with gift ideas for their loved ones. However, you can do something different by encouraging people to spoil themselves with a gift.
For example, if you sell health and body care products, you can run a singles' day sale on your bath bombs and scented candles. You can use this promotion to highlight the importance of self-care and well-being, regardless of an individual's marital status. 
Give free samples of your upcoming spring collection
In the West, February marks the end of winter. During this cold, dull month, many people will be looking forward to longer and warmer days. Meanwhile, some businesses will be preparing to launch their spring collection.
This can be a great time to offer a taste of your upcoming products. You can do this by providing a free sample with online purchases:
For example, if you're launching a refreshing drink for the warmer months, you can offer a miniature version as a sample. Similarly, if you run a beauty store, you could offer samples of your spring makeup collection.
This February promotion idea is an effective way to lift people's spirits during this dreary month while generating interest in your upcoming products.
Run a flash sale on Presidents' Day
Many schools in the US have a mid-term break in February. This is usually timed to coincide with Presidents' Day, which is celebrated on the third Monday of the month.
Many businesses advertise promotions during this week, so it might be a little difficult to attract customers to your shop. However, this could be a good time to run a flash sale: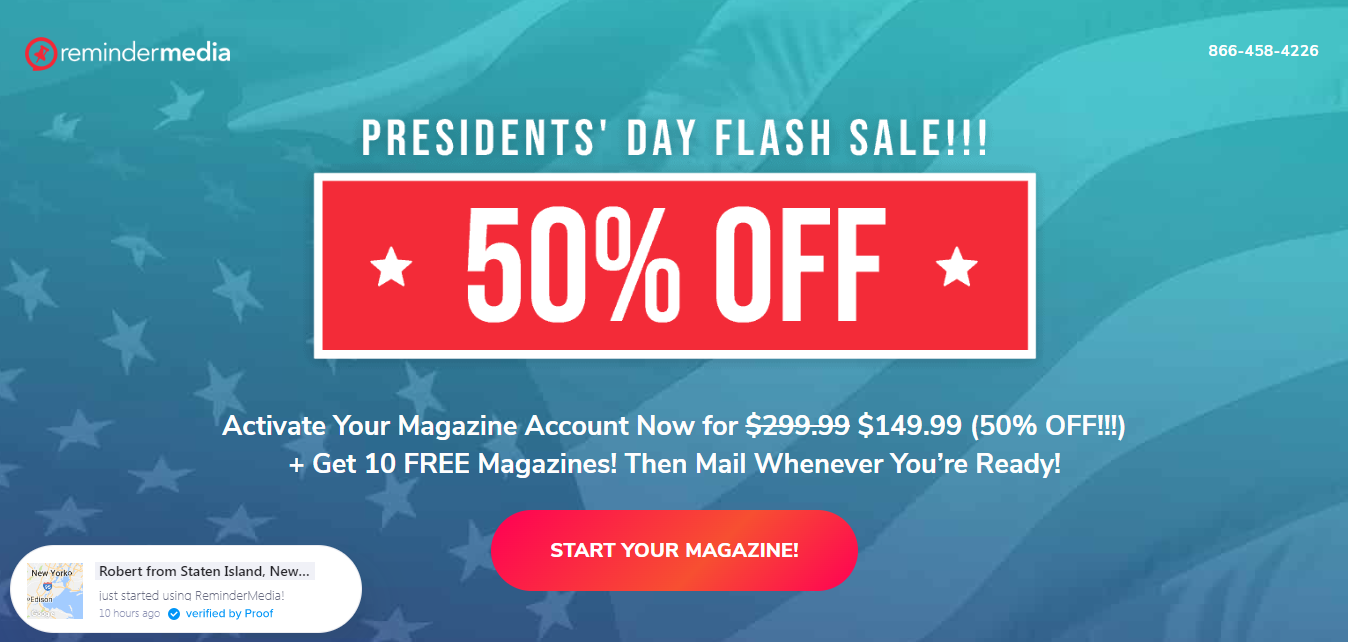 With a flash sale, your deal will only be available for a short period of time – usually a day. Therefore, it creates a sense of urgency and encourages customers to complete their orders before it's too late.
How to Prepare For Your February Promotions
Now that we've looked at some February promotion ideas, it's time to discuss the next steps. It's important that you plan your promotions well in advance to avoid any last-minute problems.
Make sure you have the right tools
First, you'll want to make sure that you have the tools you need to run a successful promotion. If you have a WooCommerce store, you may need to install a plugin to create coupons and offers.
Our Advanced Coupons Premium plugin makes it easy to run promotions on your online store. Once you install the plugin, you can head to Coupons > Add new to create your offer:
You can select the discount type, enter the amount, and configure rules for the promotion. The plugin also lets you create BOGO deals on specific products:
If you want to offer free samples or gifts, you can click on the Add Products tab and select the items that will be added to the customer's cart when they apply the coupon:
Plus, you can configure more advanced cart conditions to avoid coupon abuse.
Schedule your sales
Next, you'll want to schedule your promotions so that they become available at the right time. Again, our Advanced Coupons plugin can help simplify the process.
The Scheduler feature lets you select a start and end date for your coupon:
It even enables you to create flash sales by making the coupon available only on particular days and during particular times. Plus, you can write an error message that will be displayed when someone tries to redeem the coupon outside of the schedule.
Create ads for social media
Finally, you'll want to create ads to promote your upcoming offers. You can use a tool like Canva to create eye-catching graphics for your site and social media pages: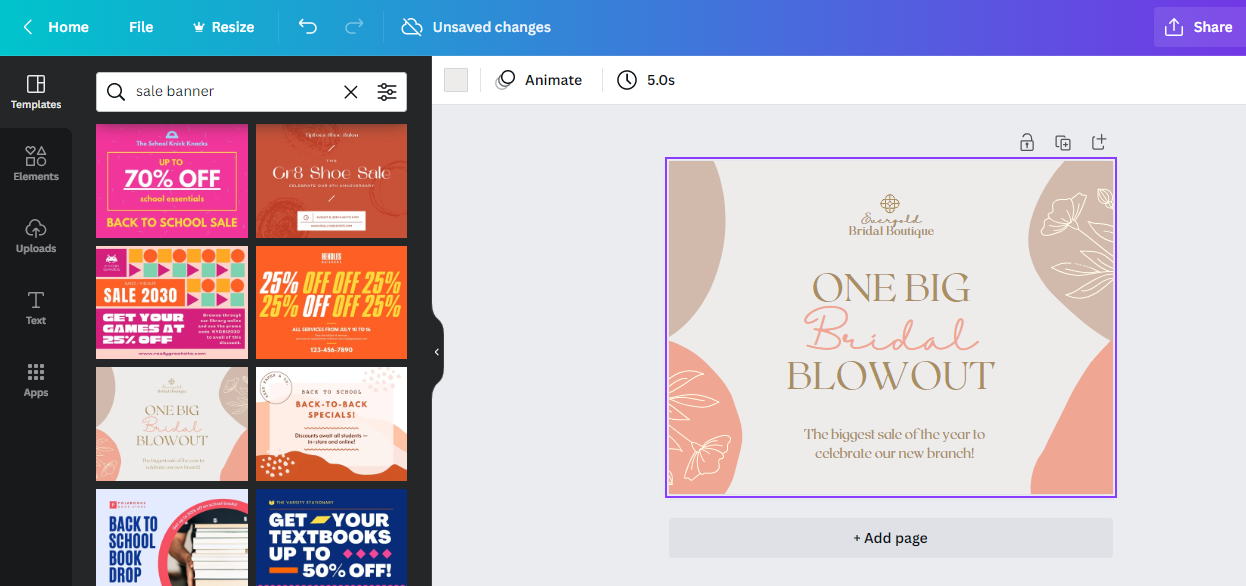 We recommend that you start advertising your promotions at least a week before they go live. This will give you enough time to create awareness and anticipation.
Conclusion
February is usually a slow month for businesses. However, there are several ways to engage your audience and increase sales during this month, beyond promoting Valentine's Day offers.
For example, you can create a winter clearance sale to get rid of unwanted stocks or give free samples of your upcoming spring collection. You could even run a sale to celebrate Presidents' Day and Singles Awareness Day. 
Do you have any questions about the February promotion ideas discussed in this post? Let us know in the comments section below!