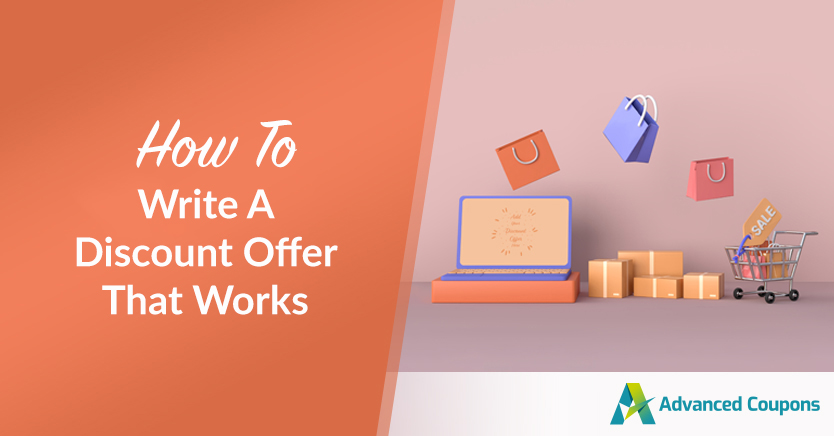 Learning how to write a discount offer that works is almost an art form. You have to tread a fine line between not pushing too hard for sales and pushing just enough. The success of your coupons and discount offers will largely come down to how you promote them.
If you can learn how to write a high-converting discount offer, it can help you drive more sales than you might imagine. You can use these offers to help you clear inventory, shore up sales during slow months, and overall increase earnings.
In this article, we're going to walk you through three steps to writing a discount offer that works. For each step, we'll talk about how it works and how to implement it, so let's get right to work!
3 Steps To Writing A Discount Offer That Works
Step 1: Promote products and services that there's a demand for
It's all too common for marketers to spend a lot of time writing offers and promoting them, only to not find any success. If you have an audience and your offers don't convert, it might be because there's no demand for the products or services that you're promoting.
Even the best sales copy can't save an offer that there isn't any demand for. If you've been running an online store for a while, you should have a great idea of what products are in demand.
With WooCommerce, you can see that information by navigating to the Reports tab in the dashboard:
When it comes to analyzing what products to create offers for, you don't have to focus solely on your highest earners. As long as there's a decent level of demand for a product, a well-written offer should increase its sales. However, if you try to sell a product that hardly gets any purchases, even a fantastic offer might not be able to save it.
Step 2: Create a sense of urgency
Every discount offer has a limited shelf life. If you want to drive sales, you need to make sure that customers know they need to act soon or they might miss out on a great deal. The best way to do that is to emphasize how long they have until the offer expires.
There are a lot of ways to create that sense of urgency. One of the most common tactics for online stores is to add a countdown timer that tells you how long you have until an offer runs out. This tactic works particularly well when you have sitewide discounts, such as during Black Friday sales:
Here's an approach that works wonders with any type of discount offer:
Keep your email subscribers in the loop with timely messages.
One effective strategy involves launching an email campaign as soon as an offer kicks off.
Then, followed by periodic reminders that let subscribers know exactly how much time they have left before the offer expires. If you're concerned about not bothering those subscribers who might not be interested, consider segmenting your email campaigns.
Send them only to users who have previously opened similar offers. This way, only those who've shown an interest will receive follow-up emails. Remember, in many cases, customers might have an inkling of interest, but they could hold off on making a decision until the offer is about to expire.
If you look through your inbox, you're likely to find a lot of emails that use language that's similar to:
Only X time until the offer runs out
You have until X date to sign up or make a purchase
Last chance to get a discount
This offer is about to expire
When writing this type of discount offer, your Call-to-Action (CTA) should also reflect that urgency. The best way to achieve that is with language that compels readers to act now.
Step 3: Keep your discount offer simple
When it comes to marketing, you want to keep your offers as simple as possible. The more complex the offer is, the less likely that customers are to take action.
It's important to understand that the goal of a discount offer isn't to introduce a product, but rather to drive attention to it. Interested customers will either already know about the product and its benefits or will read about it further on the product page.
Take discount pop-ups, for example. You're working with limited space, so you need to make the discount offer as concise as possible. Ideally, a great offer should only take a line or two to explain and then you get to the CTA.
If you want to write entire paragraphs about a product and its benefits, you can do it, but that's what landing pages are for. A discount offer can lead to a landing or a product page, but it's an earlier part of the sales funnel.
When writing an offer, make sure that every line contains actionable words and cut it down if you think it's getting too lengthy. If you're not sure about what language works best, you can always A/B test it!
Conclusion
Learning how to write a discount offer that works is all about practice.
Over time, you'll learn what language works and what doesn't. You'll also get a better idea of what methods to use to advertise each discount. Some offers are better suited for countdown timers, whereas others work best with pop-ups or email campaigns.
If you're not sure how to write a great discount offer, here's what you need to keep in mind for starters:
Do you have any questions about how to write a great discount offer? Let's talk about them in the comments section below!