It's essential to stay ahead of the curve and keep up with promotional dates that can help boost your sales. One of the best ways to do this is to plan your marketing campaigns around key dates throughout the year. This month is no exception, so we're back with some March promotion ideas that can help you drive traffic to your WooCommerce store and increase your revenue.
From International Women's Day to St. Patrick's Day, March offers store owners plenty of opportunities to engage with customers and create compelling marketing messages that resonate with them. Plus, you can use our Advanced Coupons plugin to easily run flash sales and other promotions for the month's special occasions!
In this guide, we'll take a look at five March sales dates that you should be aware of and how you can leverage them to grow your business. We'll also discuss four specific strategies you can use to turn your March promotion ideas into reality. So, grab a cup of coffee and get ready to take some notes – it's time to start planning your March marketing campaigns!
Important Dates In March For WooCommerce Store Owners
March is an exciting time for all WooCommerce store owners. After all, it marks the beginning of the busy spring shopping season.
From the start of the month, when new shoppers are out looking for fresh deals, to the end, when customers are on the hunt for great last-minute gifts, there are several important dates in March that WooCommerce store owners should be aware of to maximize the period's potential.
If you want to make the most of March and set yourself up for a successful season, focus on strategic dates such as:
March 2: World Book Day. This international celebration is the perfect opportunity to land some extra sales if you run an online bookstore or sell magazines.
March 8: International Women's Day. You can appeal to customers on this day by offering flash sales for different kinds of gifts.
March 17: St. Patrick's Day. This Irish holiday is also celebrated in many other countries, including the United States.
The start of spring/autumn. This depends on whether your target audience lives in the northern or southern hemisphere.
There might also be some regional holidays celebrated in March. It's simply a matter of thinking outside the box!
Whether it's promoting seasonal discounts or taking advantage of holidays, use such special dates to give your store a boost and keep your customers coming back for more.
To help you get started on your own promotions, let's explore some March promotion ideas in more detail:
International Women's Day – March 8th
International Women's Day (IWD) is an annual celebration that honors women's worldwide social, economic, cultural, and political achievements. It's celebrated on March 8th and is a time to recognize the progress women have made and the progress that still needs to be made.
To celebrate this particular day, businesses and organizations often create unique promotions to honor the women in their lives. From discounts to free gifts, there are countless ways to recognize International Women's Day with advertising that is both meaningful and fun.
Plus, since women are so diverse, you can promote everything from clothing to books to electronics!
St. Patrick's Day – March 17th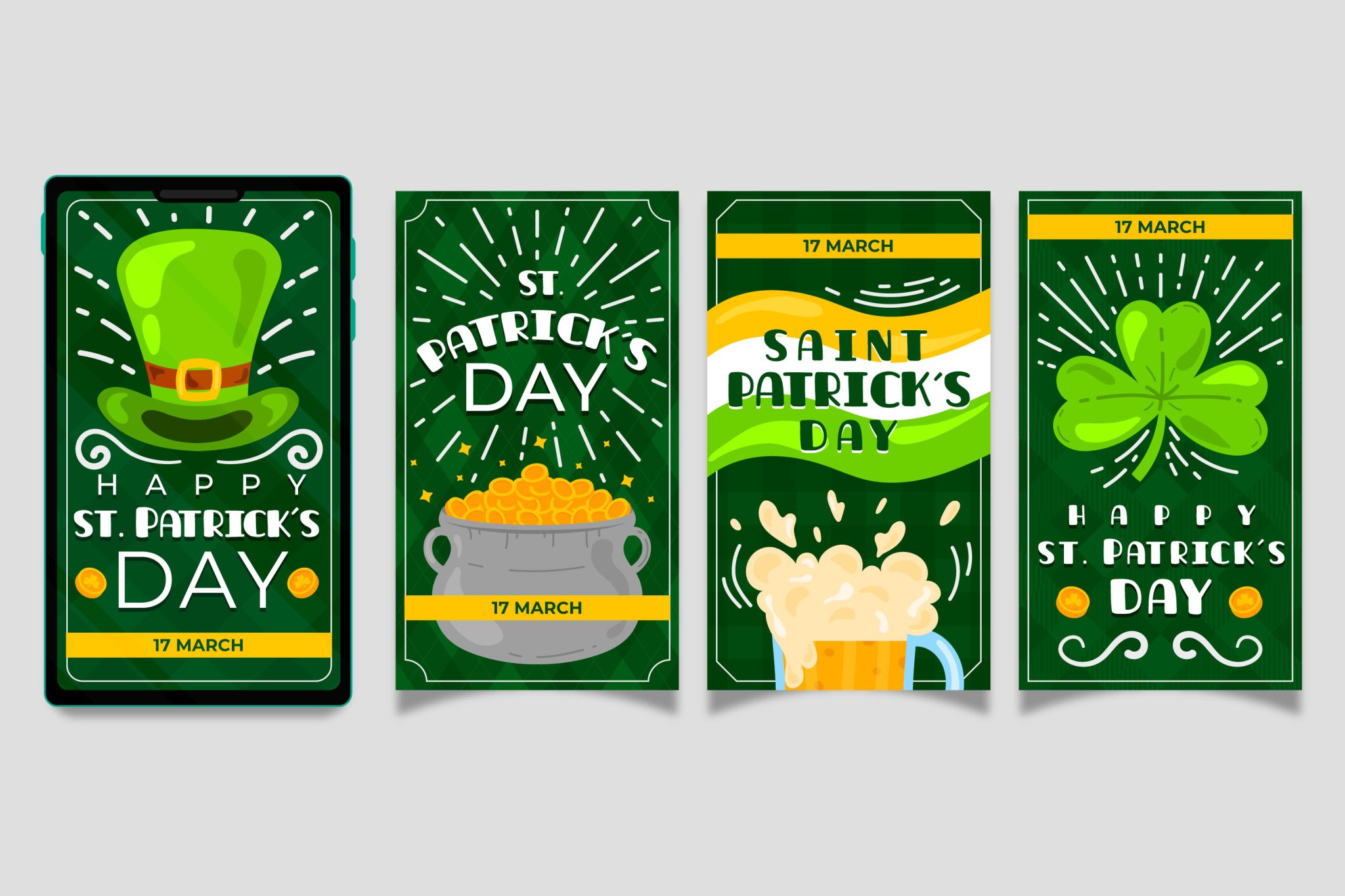 St. Patrick's Day can be a perfect opportunity to bring in more customers to your store! With the right promotion, you can capitalize on the holiday's festive spirit and make the most of the day.
Whether you're a retail store, wholesaler, or service provider, there are many ways to excite customers about St. Patrick's Day. For example, you can use this occasion to sell your store's green-themed products, from clothing to accessories to even food.
Additionally, you can offer special discounts or promotions. You can even run a social media contest with a St. Patrick's Day theme!
The Spring Equinox (First Day of Spring) – March 21st
As the days get longer, the sun shines brighter, and temperatures rise, we know the spring equinox is just around the corner. This is a great time to put your March sales ideas into action!
March 21st marks the start of a new season, and for retail stores, this can be the perfect opportunity to increase engagement and sales. You can use this day to promote products related to spring, such as gardening tools or outdoor equipment. You can even have a "spring cleaning" sale!
In addition, in the southern hemisphere, March signifies the changing of the seasons to autumn. So why not play up the fall theme in your seasonal promotional offers?
With the right strategies, your store can take advantage of this seasonal change to create a unique promotional event to attract customers and boost conversions!
World Water Day – March 22nd
A yearly United Nations celebration held on March 22nd, World Water Day promotes awareness about the importance of fresh water and advocates for the sustainable use of freshwater resources.
As a store owner, you may celebrate World Water Day by holding a sale or promotion to increase awareness among your customers. Here are some of the tips and tricks up our sleeves:
Give discounts on eco-friendly products: You can offer discounts on water-saving showerheads, reusable water bottles, and eco-friendly cleaning supplies.
Host a giveaway: You can run a giveaway on social media or your website, encouraging customers to share their water conservation tips or stories to win prizes!
Donate to a water conservation charity: You may also give a portion of your profits to a charity that supports clean water efforts.
National Puppy Day – March 23rd
In the United States, March 23rd is a day of wagging tails, wet noses, and boundless puppy love as we celebrate National Puppy Day. This special occasion reminds us of the joy and friendship that our furry friends bring into our lives as well as the value of adopting shelter pets to give them a forever home.
The origins of this holiday are obscure. However, it has gained popularity as a means to honor pet owners who take in stray or abandoned puppies. Since then, it has been observed annually!
As a store owner, you can organize a special deal on National Puppy Day to support this cause and attract customers interested in pet-related products. For example, you can provide discounts on items such as dog food, toys, and accessories.
4 Strategies You Can Use To Turn Your March Promotion Ideas Into Reality
In this section, we'll discuss in greater detail four specific sales strategies you can take advantage of in March.
However, before we get started, we'd like to point out that you should begin planning your March sales ideas in February or even January. This will give you plenty of time to organize your sales and prepare your stock.
We also recommend investing in a WooCommerce coupon plugin and learning the ropes ahead of time. With Advanced Coupons, you can easily set up discount vouchers, Buy One Get One (BOGO) deals, store credit, and more. This tool is essential if you want to run sales all year round and manage everything from your WordPress dashboard.
With all that in mind, here are four strategies you can employ to turn your March promotion ideas into reality!
1. Run an online competition
Running an online competition is a great strategy year-round, including during March. Since sales are typically lower during this month, a contest can generate new leads and boost long-term loyalty to your business.
For example, you might offer entries into the prize draw in exchange for customer email addresses. This approach can help you build your email list and introduce new consumers to your products. Alternatively, offering gift cards as prizes ensures the winners will spend in your store.
Running your contest on social media is typically the easiest way to reach more users. It's also worth putting a banner at the top of your website that visitors will immediately see.
A plugin such as RafflePress can help you easily set up a competition on your WordPress site:
This tool includes a drag-and-drop builder for designing competition templates and campaigns. Plus, RafflePress integrates with social media platforms and email marketing software.
2. Offer spring/autumn sales
As we mentioned before, March signifies the transition into spring in the northern hemisphere. Since "spring cleaning" is a common theme for this season, you can apply it both to your store and your sales strategy.
Consider running a "spring cleaning" sale to get rid of excess stock. You can use Advanced Coupons to create BOGO offers or offer a flat percentage discount. This approach works even better if your online store actually sells cleaning products:
Alternatively, if your target audience is in Australia, New Zealand, or other southern hemisphere countries, you can lean on the autumn themes for your sales. This is a great occasion to promote your gardening and outdoor living products, along with warmer clothing to help customers through the cooler months.
3. Run flash sales
Flash sales are limited-time promotions often related to specific events. This month, consider running 24-hour or 48-hour sales for International Women's Day, St. Patrick's Day, and other March holidays.
Of the many March promotion ideas that can help you, flash sales are among the most effective since they promote Fear of Missing Out (FOMO). In other words, customers will be less likely to abandon the products they've put in their carts because they don't want to miss out on your discounts and deals.
In addition, Advanced Coupons makes it super easy to run WooCommerce flash sales. Once you've created your coupon and configured its discount settings, you can set the voucher start and expiry dates under the Scheduler tab:
Then, it's just a matter of promoting your sale through social media posts, banners on your website, and emails to your subscriber list. Make sure to let customers know that your sale is for a limited time only!
4. Set up your Easter promotions
March also presents an opportunity to start planning for Easter and other April sales promotions. Since Easter is such a significant holiday, we recommend creating Easter-themed banners and social media posts for your upcoming sales.
Furthermore, this is a great time to evaluate the success of your previous promotional strategies. Since March is a relatively slow month for sales, you might have some extra time on your hands to review your online store's analytics. Then, you can start planning improvements for the rest of the year.
Conclusion
As a business owner, it's essential to keep an eye on upcoming promotional dates to maximize your sales and attract new customers. With March just around the corner, there are several significant dates that you can leverage to boost your business.
Whether you're running an online store or a brick-and-mortar shop, taking advantage of these promotional dates can help you stand out from the competition and make a lasting impression on your customers.
In this article, we highlighted five promotional dates in March that you should look out for:
We also discussed a few sales strategies you can employ to realize your March promotion ideas:
With the right strategies and tools in place, you can make sure you're getting the most out of your advertising efforts and maximizing your reach! So, if you want to get started, look into the Advanced Coupons plugin, which is an all-in-one marketing solution for your WooCommerce store.
Do you have any questions about March sales ideas and strategies? Let us know in the comments section below!