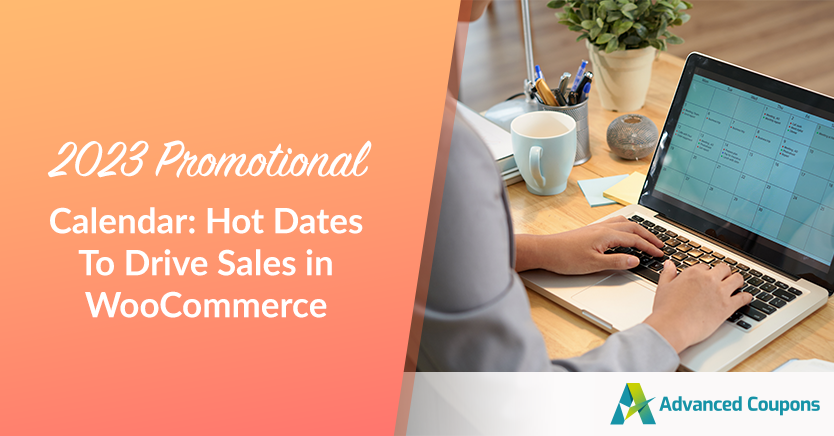 While implementing different marketing strategies is always a good idea, having a promotional calendar in place is also a great opportunity for you to improve your store's cash flow.
The new year offers a chance to start fresh and improve your business as a result of the holidays, World Cup, Oscars, etc. But with all major sales events coming up next year, it's likely (though not guaranteed) that your online store won't be as busy as usual.
In this article, we will summarize a few key sales days that we recommend keeping in mind throughout this year. These days can be used to help you plan your promotions, help you choose which products you want to create deals for, and even identify opportunities for making upsells!
2023 Promotional Calendar
WooCommerce is a powerful tool that allows you to create an online store with all of the bells and whistles. It's one of the most popular e-commerce platforms out there, but it's not always easy to know where to start when it comes to planning out promotional campaigns.
The first step towards creating an effective promotional calendar is choosing which dates should be included on it (and what type of content each day should have).
For example, if you plan on offering free shipping during Black Friday, then make sure you get the word out before, during, & after the set date.
To help you kickstart your planning, we prepared a 2023 promotional calendar below! You can use this to identify which sales dates align with your offer and marketing needs so you can start maximizing your seasonal promotional campaigns:
January
1st: New Year's Eve
6th: National Shortbread Day
16th: Blue Monday
21st: Martin Luther King Jr. Day
22nd: Chinese New Year (Year of the Rabbit)
26th: Australia Day
February
February is the month of love. It's also the time when everyone wants to get out and celebrate, especially if you have a special someone in your life. As a store owner, you can take advantage of this month by:
Offering bundles
Hosting discount promos
Being creative with your coupon codes
Encourage gift-giving by offering gift cards
March
2nd

: World Book Day
8th: International Women's Day
9th: Popcorn Lovers Day
17th: St Patrick's Day
St Patrick's Day: This day celebrates Irish heritage while also honoring St Patrick who lived sometime around 450 AD – 518 AD; so there are plenty more reasons why people might want something Irish-related during this timeframe too!
April
This month may be considered a quiet month for many retailers…but it shouldn't be! Here are some bonus sales dates you can get creative with!
1st: April Fools Day
7th: Good Friday
9th: Easter Sunday
10th: Easter Monday
11th: National Pet Day
22nd: Earth Day
And if none of these options suit your needs, you could always just make one up yourself! Just remember not to go overboard though; no one wants an empty storefront full of stale cupcakes all summer long.
Mother's Day – This holiday falls on the second Sunday of May each year. It is a day when people honor their mothers or caretakers with gifts and cards.
Memorial Day (US) – As everyone will be pausing and taking a break, you can also provide memorial-themed discounts or promotions to US-based customers. They'll have more time to browse and shop as a result!
June
After Mother's Day, it's time to celebrate all the awesome dads out there!
June is the month of Father's Day and Independence Day, but it also marks the start of the summer vacation season. If you're looking to promote your products or services in June, here are some ways you can do so:
Offer discounts and deals on any product or service related to traveling or leisure
Launch personalized products aligned with Father's Day (that your customers can give as a gift)
Customize a gift card product for Father's Day
For stores in the fashion industry, now is the perfect month to advertise heavily all summerwear products you have!
July
4th – Independence Day (US)
7th: World Chocolate Day
17th: World Emoji Day
30th – International Friendship Day
The date you want to focus on is July 4th. This is an ideal time to promote your e-commerce store because many people will be at home relaxing with family or friends, rather than out and about shopping for items that you offer as part of your business strategy.
Furthermore, you can also use this day for promotional activities such as: sending out emails or posting on social media channels about upcoming sales; developing new products or services; offering discounts; hosting special events; and many more.
August
4th: International Beer Day
8th: International Cat Day
9th: Book Lovers Day
19th: World Photography Day
24th: National Burger Day
26th: National Dog Day
September
4th: Labour Day (US)
6th: Read a Book Day
23rd: Autumn Begins
27th: World Tourism Day
October
October is Breast Cancer Awareness Month, National Coffee Day, and National Pizza Day. October also marks the spooky month of Halloween, Taco Tuesday, and Book Lovers Day.
So, if you're looking to drive sales in your store this holiday season, consider offering discounts or promotions on these days:
"Coffee Day" (October 1) – 50% off coffee
"Spooky Month" (October 1-31) – Free shipping on all orders over $50 USD with no minimum purchase necessary (excludes tax)
"Taco Day" (October 7th) – 25% off any purchase made at WooCommerce stores during this day!
November
24th: Black Friday
25th: Small Business Saturday
27th: Cyber Monday
30th: St. Andrew's Day
If you want to know how you can make next year's Black Friday promotion better than this year, consider reading this full-blown Black Friday guide here.
December
12th – Green Monday
14th – Free Shipping Day
25th – Christmas Day
31st – New Year's / End of Financial Year
Christmas is the biggest shopping season of the year, and it's also one of the most important times to get your store ready for peak sales. Similar to Black Friday and all the significant sales dates before, December is the month when you should consider going all out on your marketing efforts.
Consumer Buying Behavior Trends in 2023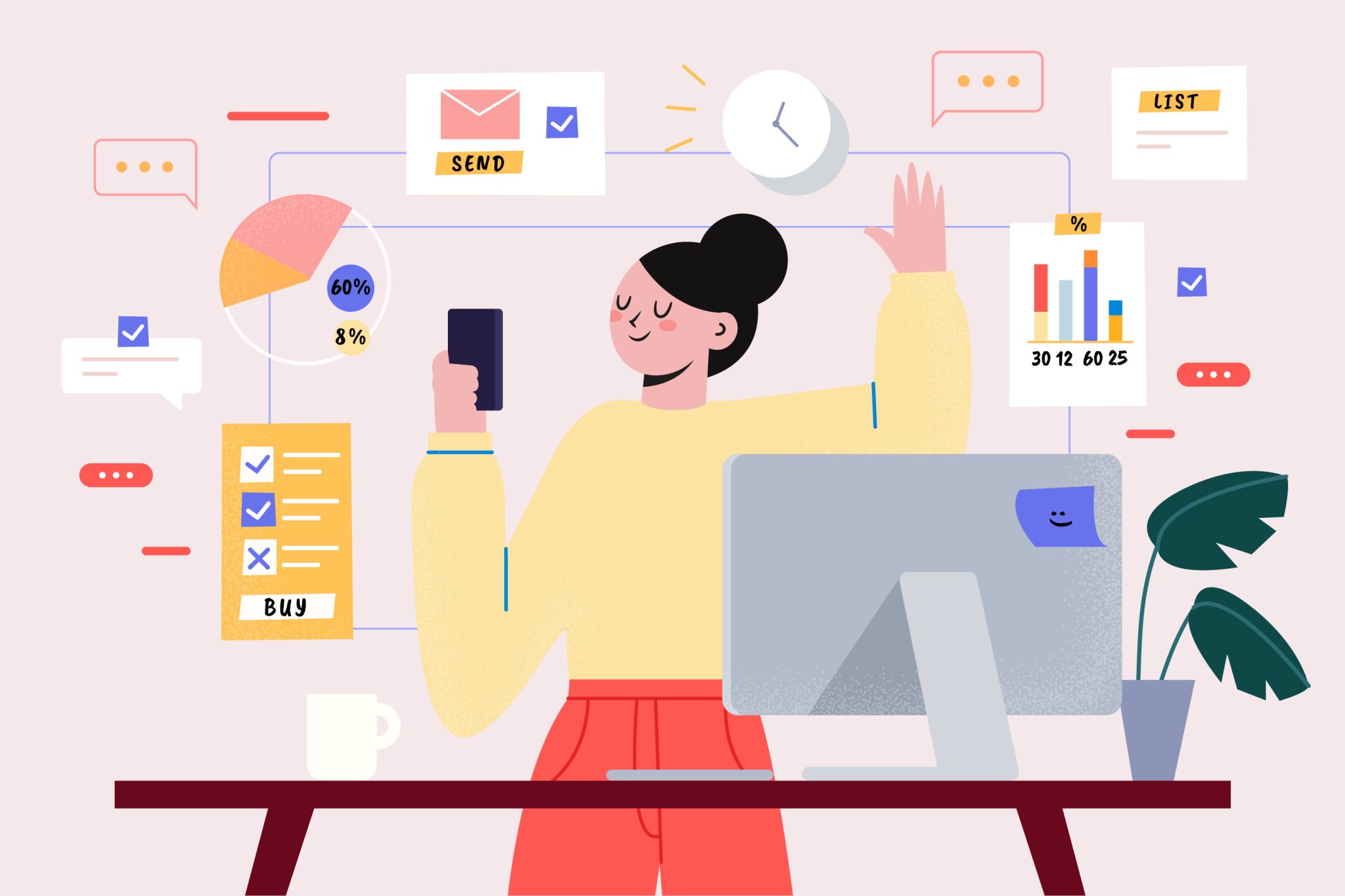 Now that you know which dates to map out, you also have to understand growing consumer buying behavior trends in 2023 to help you plan your campaigns even better.
WooCommerce is a very dynamic playing field. The craze around e-commerce spending grew at a rapid pace and retailers can no longer ignore the digital age. In fact, in 2023, it's anticipated that e-commerce spending would total $36 billion. This is expected to increase by 20% from 2022.
To survive in this new landscape, brands and stores must learn how they can adapt to consumer preferences as they approach the new year. For instance, here are a few significant consumer purchasing patterns you should be aware of next year:
1. Social Commerce is the next big thing.
Social commerce is the practice of using social media content (posts and pages) as shopping tags that drive traffic to businesses' websites. You've probably seen it before.
According to eMarketer, it will top $35 billion in revenue by 2023. Social media storefronts and shoppable posts are already used by 75% of retailers to conduct online business and it's expected to grow even more in the next year.
2. Social proof will be more valuable.
Social proof can make or break your business – and even more so in the coming year.
Studies have shown that consumers are more likely to buy something if they see other people buying it. In fact, Ogilvy found that 80% of Gen Z customers claimed to have changed their minds about a purchase after reading unfavorable reviews.
3. Businesses that sell directly to consumers (DTC) will thrive more.
Today, the influence of DTC companies extends beyond selling their own goods — they also have a responsibility to provide customized experiences that exceed the expectations of consumers.
Comparing DTC companies to marketplaces and third-party channels, 61% of consumers think that the former provides the most personalized and interesting digital experiences.
4. The circular economy will take off.
As we move into a more digitally savvy and socially conscious era, the concept of recommerce or the circular economy is bringing about many changes within e-commerce. New marketplaces have been created where brands can sell items that still have value and can benefit from repurposing.
Recyclers, wholesalers, and other merchants on these sites are able to optimize their business model by transforming products into consumable resources (eg., metal bars, yarn) that can be used multiple times – thus cutting down on resource utilization and even making more profit at the same time.
5. The use of automation will be essential.
Retailers today have more pressures than ever on their shoulders. Customers today expect personalization and seamless experiences across every channel. They have thousands of brands and retailers to choose from for any product.
This has heightened their expectations from retailers and offering a good product alone is no longer enough to convert these evolved shoppers or make them your loyal customers.
If you want to start leveraging your store, Advanced Coupons will help you do just that. This awesome plugin is a one-stop solution for all your WooCommerce marketing needs. It lets you run BOGO deals, and loyalty programs, add cart conditions, offer store credit, schedule coupons, and many more.
Conclusion
The best way to avoid missing key sales dates is to start planning them now. So, if you haven't already, create a WooCommerce promotional calendar and start working on your marketing campaigns.
In this article, we provided a 2023 promotional calendar to help you get started. You can always add more events as they come up, but it's important to keep track of what's already been scheduled so that there will be no surprises when it comes time for planning out promotions for these special days!
Do you have any questions about promotional calendars or consumer buying trends in 2023? Send us a message or let us know in the comment box down below!
Grab Your 2023 Promotional Calendar PDF Here
Need this seasonal promotion date calendar in a PDF format? Simply click on the link below to get started. Happy planning!