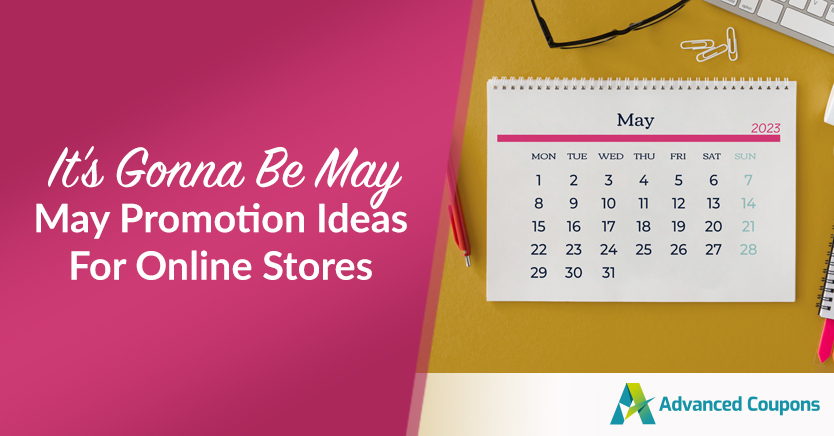 May can feel like a long, uneventful month. After the Easter holidays, you may experience a drop in sales and engagement. Therefore, you might be looking for effective May promotion ideas to avoid the pre-summer lull.
Fortunately, there are several ways to improve sales in May. For example, you could entice customers with free samples of your upcoming summer collection. Additionally, you might create offers to celebrate Mother's Day and other important dates.
In this post, we'll explain why it's a good idea to run sales during the month of May. Then, we'll look at a few May promotion ideas and share some tips to help you prepare for an online sale. Let's get started!
Why It's A Good Idea To Run Sales In May
May can be a quiet month in terms of sales. Your business may experience a lull between the Easter holidays and the start of summer.
However, May presents several opportunities for boosting sales. For example, some families may already be planning their summer trips. If you sell outdoor equipment or travel gear, now may be a good time to run a sale on these products.
May is also a popular time for weddings and graduation ceremonies. Therefore, you could run a promotion to help people find the perfect gift.
Additionally, many countries celebrate Mother's Day in May. If you sell jewelry, clothing, or body care products, you can create irresistible offers to increase brand visibility and attract new customers to your store.
4 Effective May Promotion Ideas
As we have seen, you don't need to wait till summer to enjoy a boost in sales. Let's look at some effective May promotion ideas that can help you generate more revenue.
1. Plan a May Day flash sale
Many countries celebrate Labor Day on May 1. In some places, this is also known as May Day.
Labor Day commemorates the achievements and rights of workers. It's a public holiday in the US, Canada, Australia, and several other countries.
Since many people will not be at work on this day, you might want to consider running a flash sale. This can be a 24-hour sale on all products or select items only:
Flash sales can create a sense of urgency. They prompt customers to complete their orders before time runs out. Therefore, this promotion can be an effective way to boost sales within a short period of time.
2. Celebrate Mother's Day with special offers
In most countries around the world, Mother's Day is celebrated in May. If you sell products for women, you can create special offers to help increase sales. For example, you might offer a discount on items like jewelry, perfume, and clothing.
Since some customers may be stuck for ideas, you could dedicate a section to Mother's Day gifts on your online store:
You might also want to use this as an opportunity to promote new products. For instance, if you've recently added scented candles to your stock, you could include them in your Mother's Day offers.
3. Run an end-of-season sale
May marks the end of spring. If you stock seasonal products, you might need to make space for summer collections.
Therefore, this can be a great time to run an end-of-season sale. If you have leftover Easter stock like chocolate and decorations, you could sell them at a heavily discounted price.
Likewise, if you have a clothing store and want to get rid of your spring collections, you could run a clearance sale throughout the month of May.
4. Give free samples of upcoming summer products
May is also the right time to start promoting your summer collections. An effective way to generate interest in your upcoming products is to give free samples.
For example, if you're stocking a refreshing summer drink, you could give away a miniature bottle with every order. Similarly, if you're introducing a new sunscreen brand to your catalog, you might want to offer free samples to gauge people's interest.
How To Prepare For An Online Sale
Now that we've explored some amazing May promotion ideas, let's look at how to implement them.
First, you'll want to make sure that you have the right tools for your campaign. Our Advanced Coupons plugin enables you to run a variety of promotions on your online store, including flash sales, discounts, and free gifts:
Plus, you can set up several cart conditions and usage restrictions. For example, you can select the products that will be on offer, define a minimum order quantity, and more:
The plugin also enables you to schedule sales in advance. This way, you can make sure that everything is set up properly and avoid any last-minute issues.
It's also a good idea to start promoting your sales a few weeks in advance. For instance, if you're creating a Mother's Day offer, you may want to launch your campaign a month before the day. This should give you plenty of time to build awareness and generate interest in your offers.
Conclusion
May may feel like an uneventful month. However, many people will be planning their summer holidays during this time, while others may be looking for Mother's Day gifts.
To recap, here are four May promotion ideas that can help you boost sales:
Do you have any questions about the May promotion ideas discussed in this post? Let us know in the comments section below!