A new year is here, which means it's a good time to start brainstorming sales promotion ideas for 2023. There are some key dates to consider when trying to generate new strategies to attract shoppers to your online store.
Taking advantage of special occasions and seasonal holidays to promote coupons is an effective way to capture consumers' attention. Plus, when you use a plugin such as Advanced Coupons, creating them for your store is easy.
In this post, we'll discuss some of the special sales dates in 2023. Then we'll walk you through the different types of offers you can run and explain how to do so. Let's get started!
Table of Contents:
Special Sales Dates To Use Coupons
As a business owner, it can be challenging to find new ways and opportunities to attract shoppers to your store. This is why we highly recommend getting creative around select dates.
Developing sales and promotions around certain holidays can capture audiences' attention looking to buy gifts or celebrate the occasion. At the very least, it's a way to show your festiveness. Even if your WooCommerce products are unrelated to the holiday, running sales and limited-time offers with coupons during that period can help drive traffic to your store and increase sales.
As with most online retailers, you likely run special campaigns during the holiday season, such as Black Friday deals. However, there are a handful of other upcoming dates to consider.
1. Chinese New Year (January 22)
Chinese New Year is a festival dedicated to celebrating the start of a year in Chinese culture and East Asian countries. Red decorations and envelopes are a signature during this time. So, if you're considering celebrating this, add coupons to your strategy!
2. Valentine's Day (February 14)
If you sell products that would make for good Valentine's Day gifts, this is, of course, an ideal time of year to run special sales promotions.
In fact, according to the National Retail Foundation (NRF), the amount American consumers spend on Valentine's Day continues to increase each year. However, it's the perfect occasion to 'share the love'.
3. St. Patrick's Day (March 17)
While St. Patty's Day may not be a gift-giving holiday, it is a festive one. You can also choose from various themes to base your sales campaigns around. For example:
'feeling lucky',
'cheers',
'going green',
and many more.
4. April Fool's Day (April 1)
April Fool's might not seem like a retail-friendly holiday, but if you sell any products that can make for fun joke gifts, then it's definitely a date that you want to take advantage of. It's also a great opportunity to offer coupons with funny codes if you can come up with some good puns.
5. Easter (April 9)
For some people, Easter is mostly a religious holiday, but a lot of stores use it as an opportunity to run multi-day sales. Even if you don't sell related products, offering coupons during easter can be a great way to boost sales.
6. Earth Day (April 22)
Customers are more environmentally conscious than ever these days, which is why a lot of yours might celebrate Earth Day. That gives you the perfect opportunity to run sales and explain that you'll offer part of the proceedings to environmental charities or foundations.
7. Cinco de Mayo (May 5)
Although Cinco de Mayo started out as a Mexican holiday, it quickly gained popularity throughout the Western world, particularly in the US. If most of your audience is in the US, offering Cinco de Mayo discounts and coupons will help you drive sales.
8. Mother's Day (May 14)
Everyone and their mothers celebrate Mother's Day and with good reason. Moms want all kinds of different presents and chances are that some of your products would make for fantastic gifts.
For this holiday, you can offer store-wide discount coupons or deals on specific products that you think will make moms happy.
9. Memorial Day (May 29)
Memorial Day is all about celebrating American troops, but it's also a great day if you like to take advantage of fantastic retail opportunities. If you offer Memorial Day discounts, including some flags in the description can't hurt, and it's sure to encourage sales.
10. End of spring and end of winter season sales
Running end-of-season sales is a powerful way to purge inventory and gear up for a new quarter. It's also a great time to promote a new product or bounce back after a plummet in post-holiday sales.
Remember that you don't need to limit your promotions to the specific day of the holiday or occasion. You can (and perhaps should) extend them to the week before and following the selected date.
Types Of Offers You Can Run
There's no single offer you should necessarily run, nor a holiday to launch it around. The best choice(s) will depend on your WooCommerce business, budget, and target audience.
That said, there are a handful of popular and often effective offer types to consider. Regardless of which you choose, creating and executing them will be much easier when you combine our Advanced Coupons plugin with your WooCommerce store.
Buy One, Get One (BOGO) deals
Buy One, Get One (BOGO) deals are a useful sale type to offer your WooCommerce customers because they incentivize shoppers without risking profit. Plus, there are many different variations you can use. For example, you can give a third product away for free or run a "buy two, get one half-price" sale.
To make a BOGO coupon using our Advanced Coupons plugin, navigate to Coupons > Add New from your WordPress dashboard. After you fill out the basic coupon information, you can find the General tab under the Coupon Data section then choose the Buy X Get X Deal (BOGO) Deals discount type:
You can generate BOGO coupons for specific products, product categories, or a combination of products. For a full walk-through on how to do this, you can check out our guide on creating a WooCommerce BOGO coupon.
Bundled products
Another type of offer you can promote on special dates is product bundles. This is when you group at least two products to be purchased together at a discounted price.
This would be a great sale to run at the end of a season when you want to promote similar products in your inventory.
The benefit is that you can combine the cost and revenue of the bundled items, resulting in a higher profit margin. To do this, you can use the premium WooCommerce Product Bundles plugin: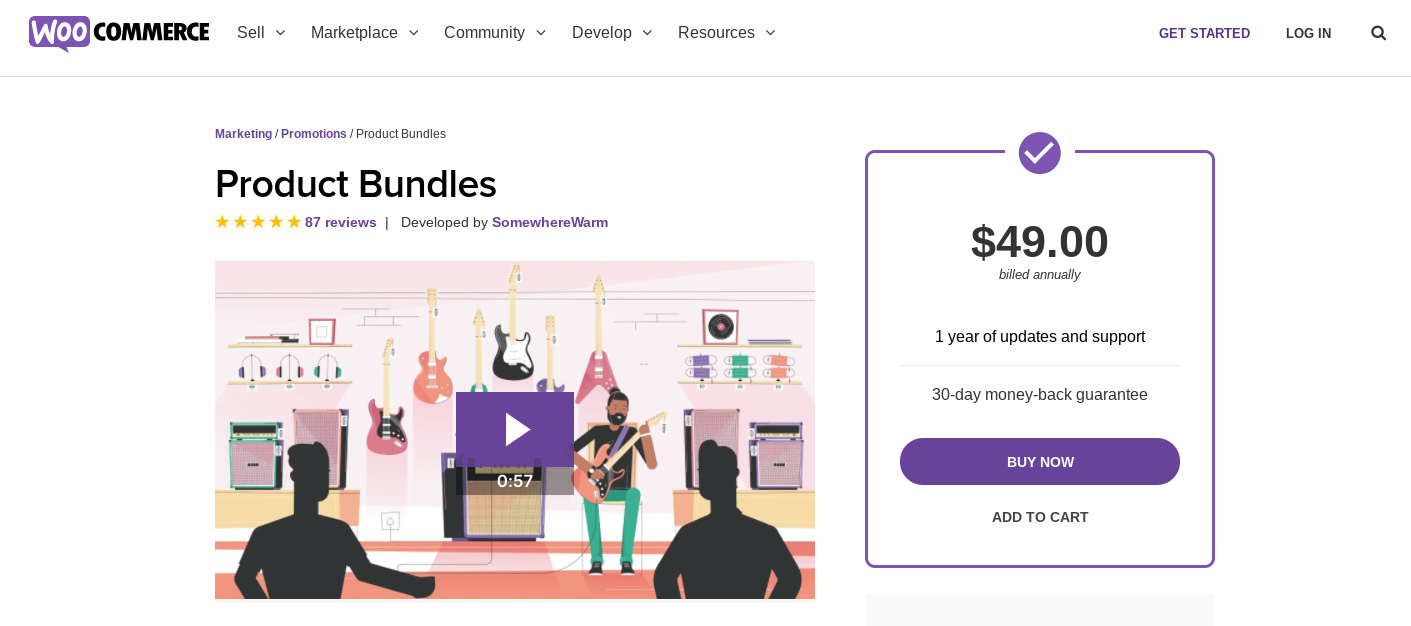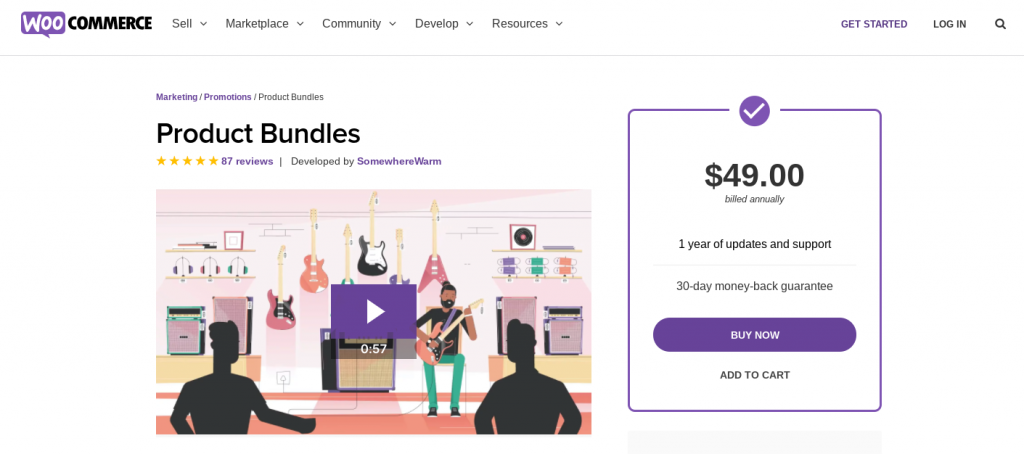 Alternatively, you can use the Advanced Coupons plugin to apply cart conditions restrictions for coupons. For example, you can implement a rule that a coupon can only be used when products of a certain category are in the cart.
Free or discounted shipping
Many people prefer shopping online versus in-person nowadays (especially considering Covid-related restrictions). As a result, competition can be quite intense.
One way to stand out from other e-commerce businesses is by offering free shipping coupons.
With Advanced Coupons, you can offer free shipping over a certain amount or for a particular product you're looking to push. The latter can be especially helpful for holiday sales.
Even if you don't want to make your shipping completely free, you might consider offering it at a discounted rate:
Subscribe to Advanced Coupons
Again, this can be both effective and rewarding when you use it for a limited period of time, such as during holidays and special occasions. It helps instill a sense of urgency among your shoppers.
Coupon scheduling
Since you're planning on offering a lot of holiday-related discounts and coupons, scheduling them in advance will make your life a lot easier. This way, you won't have to scramble to create and test coupons right before the holiday rolls around.
If you use Advanced Coupons, you'll notice the plugin includes scheduling functionality. To schedule a coupon, open it using the editor and go to the Coupon Data > Scheduler section:
With this feature, coupons will only start working once their start date rolls around.
After the expiry date, customers won't be able to use those coupons, which should make them be on the lookout for future deals.
Keep in mind that even if you schedule coupons in advance, you'll still need to update the rest of your site to promote them or if you want to match your store's style to a particular holiday.
URL coupons
Often enough, you'll share coupons with customers who forget to apply them. If they notice that, they're usually pretty upset at the idea of having lost out on savings. Offering customers simpler ways to apply coupons besides entering a code can make their lives a lot easier and keep them happier.
Using Advanced Coupons, you can generate URLs for each coupon. When a user clicks on that URL, it'll automatically apply the discount to their cart, without them needing to do anything else. You can enable that feature by going into the Coupon Data > URL Coupons section:
If customers aren't eligible to apply a coupon, they'll see an error message that you can customize using the Cart Conditions settings. As a rule of thumb, you want to explain in detail why the coupon isn't working to avoid customers thinking it's a technical error.
Additional Planning And Promotion Tips
We recommend a few strategies and best practices to help your promotions go as smoothly as possible throughout the year. Let's look at the most important ones.
Tip 1: Keep a content calendar
Using a calendar to keep track of important dates and upcoming holidays can help you better organize your promotions. It also ensures you will have plenty of time to plan, prepare, and execute your special date sales. There are a handful of useful online tools you can use for this, such as CoSchedule.
Tip 2: Select special sales dates strategically
You don't have to run a promotion for every holiday or occasion in the calendar year. It may make more sense to pick a handful of ones that apply to your business and focus on those. This gives you enough time to dedicate to making those as successful as possible, rather than spreading yourself too thin.
Tip 3: Start planning as early as possible
The earlier you start planning out your holiday promotions, the better. You want to make sure you have enough time to create and prepare the coupons and other assets, as well as establish the marketing materials you'll use to advertise the sale.
Tip 4: Customize your store's style for special holidays
A lot of online stores change their design to match the style of specific dates or holidays.
For example, if you're running a Halloween sale, then you'll probably want to add some bats and pumpkins to your website's decor: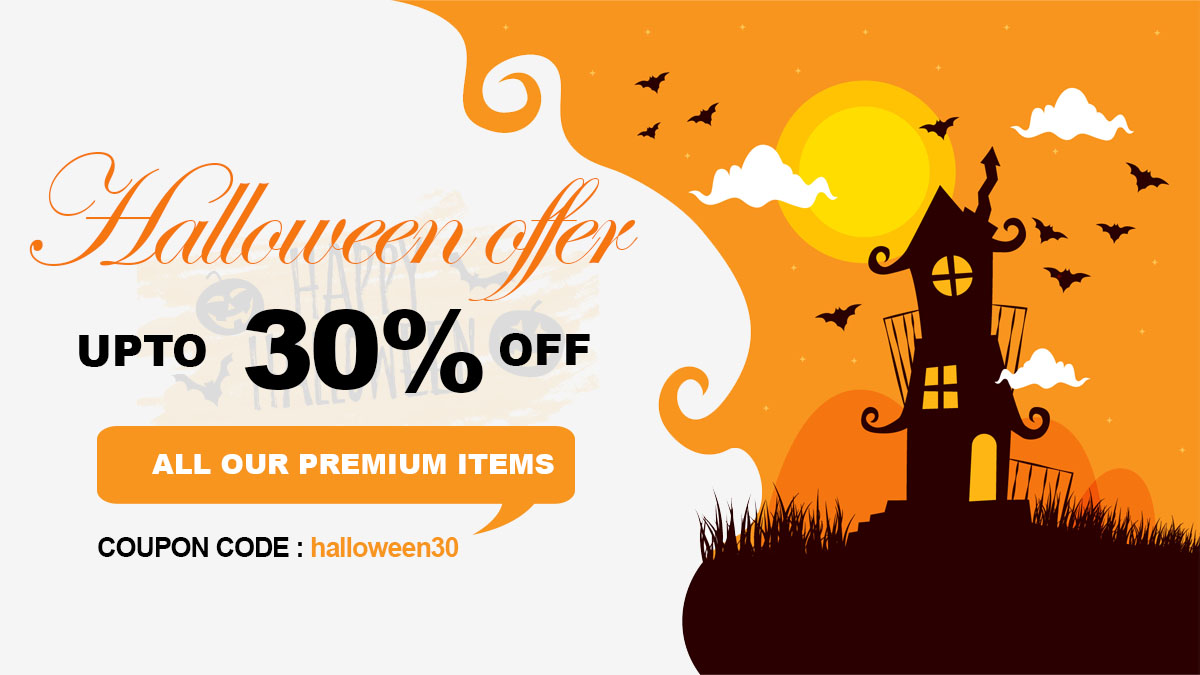 There are a lot of WordPress themes designed around specific holidays. However, we don't recommend changing themes unless it's absolutely necessary since it can impact your store's functionality. What you'll want to do instead is replace single or simple elements, such as:
Banners
Hero sections
Optin boxes
Email designs
You can also modify your store's copy for specific holidays and make sure that you mention them as part of your coupons' marketing.
Tip 5: Check your inventory to see what products to prioritize
If you're not sure what products to promote for holiday discounts and sales, the smartest thing that you can do is use the opportunity to move old inventory.
In many cases, you'll have amazing products that simply aren't performing as well as you'd expect. One way to increase sales is to offer product-specific discounts and coupons.
Once customers start buying those products, they might leave reviews or decide to order again, which will help solve your inventory issues.
Tip 6: Decide how big of a discount to offer customers
One of the biggest challenges of running a successful sale is figuring out how much you can discount off a product or a cart total before it impacts your bottom line.
Since you have concrete numbers about how much each product costs you and how much you're marking it up, the decision comes down to how low you can bring that second figure.
In many cases, it can be a smart move to not make too much of a profit on a product if it sells a lot, or even to sell it at cost during brief periods, so customers will walk away happy.
Conclusion
As a WooCommerce store owner, you might struggle to develop fresh ideas and strategies for running sales, especially following the Christmas season. However, the start of a new year is the perfect time to look ahead to upcoming special dates and occasions to plan promotions around:
As we discussed in this post, some popular ones you might consider include the Chinese New Year, Valentine's Day, St. Patrick's Day, and the end of the winter season.
Regardless of which dates you decide to focus on, you have multiple offer types to choose from when you use our Advanced Coupons plugin. This includes BOGO deals, scheduled coupons, free shipping, bulk products, and more.