Did you know that coupons can be a useful technique for raising your average revenue per user (ARPU)? You may encourage your customers to make larger purchases and raise the lifetime value of your business by giving them tailored discounts and promotions.
But how do you actually leverage the power of coupons? In this article, we'll explore some creative ways to use coupons to boost your ARPU and drive long-term growth for your online store. Let's get into it!
Why You Need Coupons To Increase ARPU
Utilizing coupons can be a successful tactic if you're trying to raise the Average Revenue Per User (ARPU) for your online business. Coupons not only help you draw in new consumers, but they can also persuade your current clientele to spend more money and visit your store again.
Who doesn't like to save money when making purchases, after all? Coupons can be an excellent method to generate interest in your products and entice customers to buy something they might not have otherwise thought about.
So, if you're unsure why you need coupons to increase your ARPU, here are a few reasons to consider:
Offering coupons to your current customers is a great way to earn repeat purchases. You can express your gratitude to those who buy from you and encourage them to make additional purchases by providing discounts or other promotions.
Promoting larger purchases can help you increase ARPU by getting customers to make more expensive purchases all at once.
You can persuade fresh customers to test your products or services for the first time by giving them discounts. Your customer base will grow as a result, and your overall revenue will rise.
What Is ARPU (Average Revenue Per User)
ARPU, or Average Revenue Per User, is a financial metric used by businesses to measure how much revenue they generate from each customer on average. It's like knowing how much money you make per friend in a month!
To calculate ARPU, businesses divide the total revenue they earned in a specific period of time by the number of customers who contributed to that revenue.
This helps businesses evaluate their performance, understand how customers behave, and estimate how much money they can make by acquiring new customers. For example, if a business earned $10,000 in revenue from 100 customers in a month, the ARPU would be $100.
ARPU is often used by companies that provide services like phone plans, subscription-based apps, or streaming platforms. By knowing the ARPU, these businesses can make informed decisions about pricing, marketing, and customer retention.
What Time Period Should You Use?
When it comes to calculating ARPU, it's generally a good idea to use a monthly timeframe, but this can vary depending on your unique circumstances. To get the most accurate picture of your business's performance, you should tailor your approach to your individual needs at that time.
For businesses that don't operate on a subscription-based model, measuring ARPU may involve more subjective factors. For instance, you might ask questions like, "How often should users be interacting with the business?" to help guide your calculations.
Take, for example, a lawn mower company that expects customers to have their lawns cut on a monthly basis. In this case, you would calculate ARPU based on a monthly timeframe. On the other hand, if you were selling dog food by the bag, you might consider the average time it takes for a customer to consume a bag and use that as the basis for your ARPU calculation.
Ultimately, the key to calculating ARPU is to use a timeframe that accurately reflects your business's revenue and customer behavior patterns and to adjust your approach as needed to get the most meaningful results.
How Do You Define A User?
The definition of an active user varies depending on the type of business you have.
There's no one-size-fits-all definition that works for everyone. It all depends on what makes sense for your particular company.
For example, if you're running a subscription-based business like Netflix, an active user is someone who has an active subscription. But if you have multiple people sharing the same account, then you might define a user as an account holder.
If you're running an e-commerce company, you might define an active user as someone who has made a purchase during a given time period.
It's important to come up with a definition that aligns with your business goals and helps you make money. By doing this, you can gain insights into how your business is performing and figure out ways to increase your profits. At the end of the day, defining an active user is all about finding a definition that works best for your unique situation.
5 Ways To Boost APRU With WooCommerce Coupons
Now we've established what APRU is, let's take a deep dive into how you can use coupons to increase customer loyalty and ultimately boost APRU:
1. Devise a Clear Strategy and Objectives
Digital coupon marketing isn't easy to grasp, especially in the early stages of development.
Establishing a level of comfort helps to keep your early strategies and objectives as simple as possible.
A convoluted or over-complicated coupon will deter you from proceeding with vigor. So remember to simplify things in the early stages.
This way you can build towards crafting your own coupon page! In the meantime, however, your strategy and objectives should lead with simplicity, with offers like BOGO or free shipping.
Regardless of the approach you choose, providing you maintain a clear and concise strategy, you'll be fine. You can also offer exclusive items with a special deal attached. Or even free samples for customers to get a taste of a product or service.
It's vitally important you understand the target demographic you're marketing to in advance.
2. Use Push Notifications
Push notifications are a fantastic way to get a customer's attention when they least expect it. With smartphone use at an all-time high, consumers are regularly tuned in for the ping sound that denotes the latest notification.
Though mastering push notifications can seem like an insurmountable task, with patience and persistence it's a realistic possibility.
Once you've figured out how to use push notifications properly, you can coordinate them to notify users of discounts when they're in the vicinity of your store.
People love using apps, so if you send a push notification with a coupon code when the consumer is within proximity of making a sale, this could be the incentive they need to purchase. The more push notifications you send at the right times, the more each customer will spend over a given time period.
3. Utilize The Latest Technologies
Companies today must evolve or risk becoming extinct. Retaining competitiveness means keeping up-to-date with the latest trends while investing in modern infrastructure that maximizes efficiency.
Digital coupon marketing is changing at the same rate as everything else. So be certain to appreciate the latest technologies if you are to retain relevance.
Apple Pay is an example of a technology that's gone from strength to strength, so why not align your strategy with this?
Releasing QR codes or NFC stickers will encourage customer loyalty, where points can be redeemed for real savings. If you're interested in staying current, why not check out the best technology blogs for the latest scoop on what's hot right now?
Remember to keep up with modern lingo and terminology too, otherwise, you might find yourself lost in the storm!
4. Use Social Media
Social media has become an essential part of any successful marketing strategy. People are using their smartphones more than ever, and social media platforms like Facebook, Twitter, Instagram, and Snapchat are where they spend most of their time.
Having a presence on these platforms is crucial for keeping your customers engaged and interested in your brand. You can also create a YouTube channel and link it with your other accounts to maximize your online presence.
One effective way to leverage social media is by promoting your coupon codes online.
By doing this, you can create a cycle of events where your followers share your promotions with others, leading to an increase in APRU!
5. Rewards Program
A loyal customer base can be developed through rewarding customer loyalty. Providing a reason for customers to come back to the store will help you gain repeat business, especially when customers are aware of the benefits.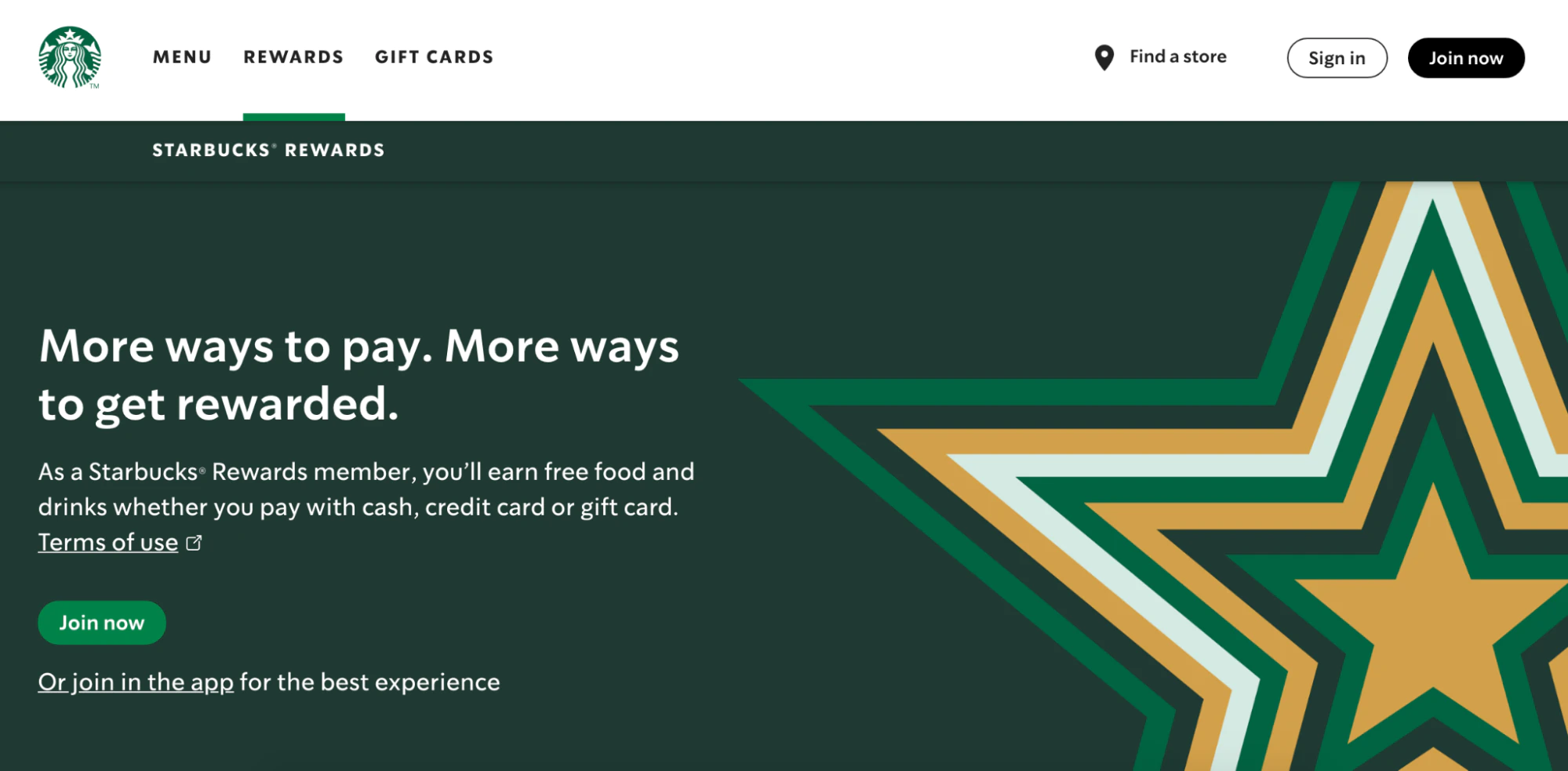 You can use a variety of rewards, such as money-off vouchers, discounts, store credits, or points, to encourage customer loyalty. This can be accomplished by implementing a loyalty program or by rewarding customers with points when they use coupons or make purchases.
This way, you'll encourage repeat business from clients and increase their loyalty, which will raise APRU.
Conclusion
In today's competitive business world, increasing your revenue per user is essential to growing your business and staying ahead of the competition. One strategy to achieve this is by using coupons.
Fortunately, in this guide, we explored how to increase ARPU with coupons and provide you with practical tips on how to implement an effective coupon strategy:
Do you have any questions about using coupons to boost ARPU? Let us know in the comments!